O.P. Anderson recently launched their new organic aquavit, O.P. Anderson Petronella Hallon, at Systembolaget. This new addition revolutionizes the snaps category with its lower alcohol content, distinct raspberry flavor, and vibrant pink color. Its refreshing and fruity taste makes it a perfect companion for both meals and cocktails.
O.P. Anderson is Sweden's oldest and most prestigious aquavit brand. In 2013, they introduced a completely new type of snaps called O.P. Anderson Petronella, featuring an apple flavor. Now, for this summer season, they bring you O.P. Anderson Petronella Hallon, which derives its pink hue and fruity taste from organic raspberries.
"O.P. Anderson Petronella Hallon is a modern snaps with a lower alcohol content that takes the pink trend in spirits to the next level. The combination of traditional aquavit spices and raspberries creates an incredibly versatile drink," says Malin Ollas, Product Manager of Own Brands at Anora. Therefore, O.P. Anderson Petronella Hallon works equally well as a traditional snaps or as an ingredient in summer drinks.
This new aquavit has a smooth and fruity character with a hint of spice. Its flavor is both refreshing and rich, with a touch of sweetness. It is best served slightly chilled, accompanying summer dishes such as herring, salmon, and fresh salads. O.P. Anderson Petronella Hallon also serves as an excellent aperitif over ice and as a base for sparkling spritz and pink cocktails.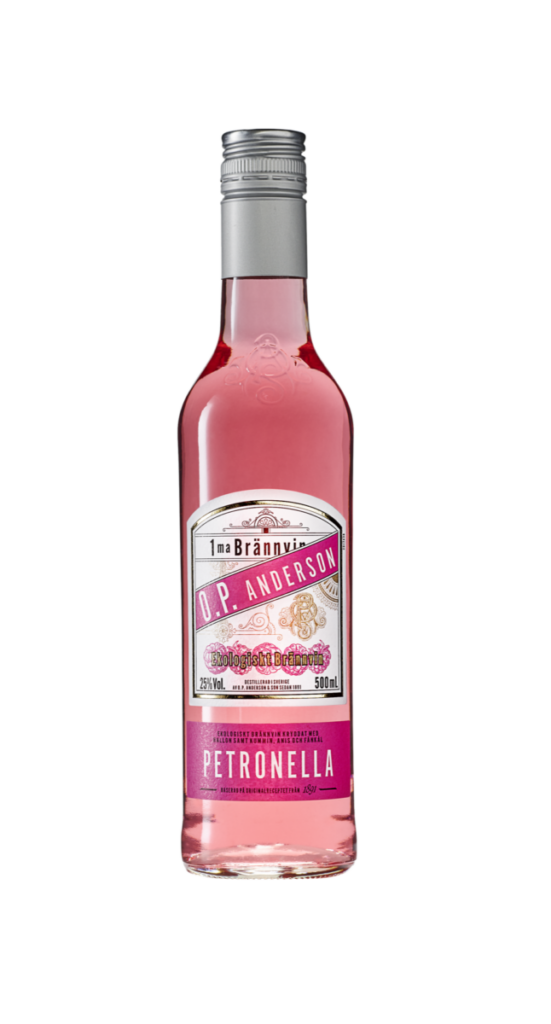 O.P. Anderson Petronella Hallon is available in Systembolaget's order assortment
Article number: 50407
Price: 199 SEK (500 ml)
Alcohol content: 25 percent