ALICE is a climate neutral yacht model created for permanent display at the Miniatur Wunderland in Hamburg from 2022 onwards. Her concept is driven by state-of-the-art design as well as honest and heartfelt ecological responsibility. For instance, teak is replaced by fast-growing and lightweight organically farmed wood that meets the high standards for yachts with the same exquisite look and feel. Parks and ponds transform the yacht's deck into a natural paradise, which – when combined with the living walls in the interior – create a unique ecosystem on board.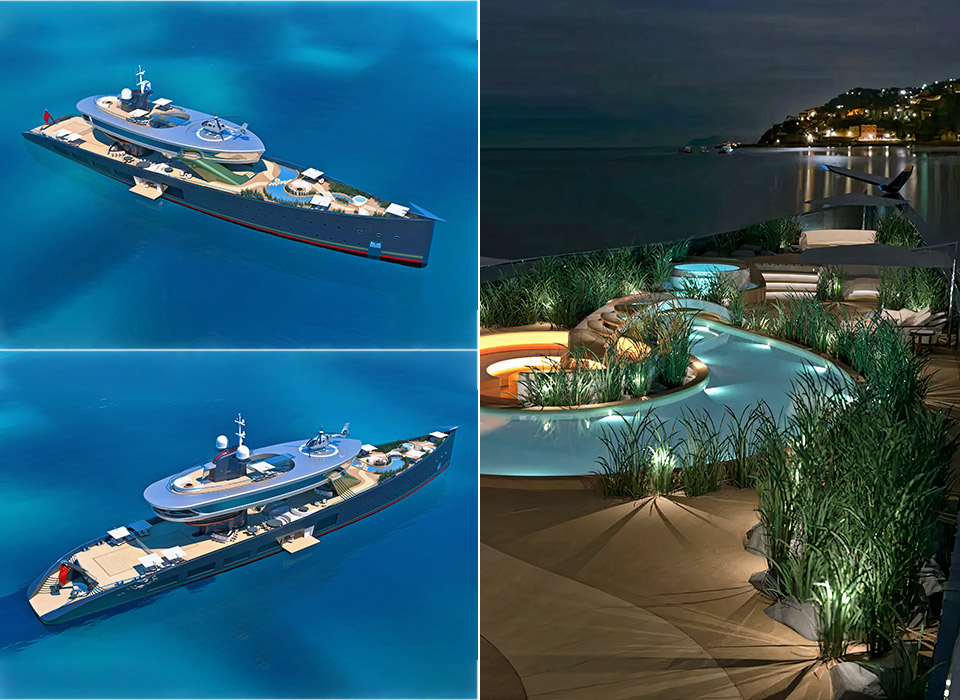 ALICE is climate-neutral. An emission-free fuel cell generates electrical energy based on hydrogen reformed from green methanol, which replaces the conventional diesel generators of the yacht. An additional methanol engine is on board to generate higher speeds and cover energy consumption peaks. Energy saving technologies, such as waste heat recovery or mirrored glass windows for thermal insulation to reduce the energy intake of the air conditioning systems are implemented.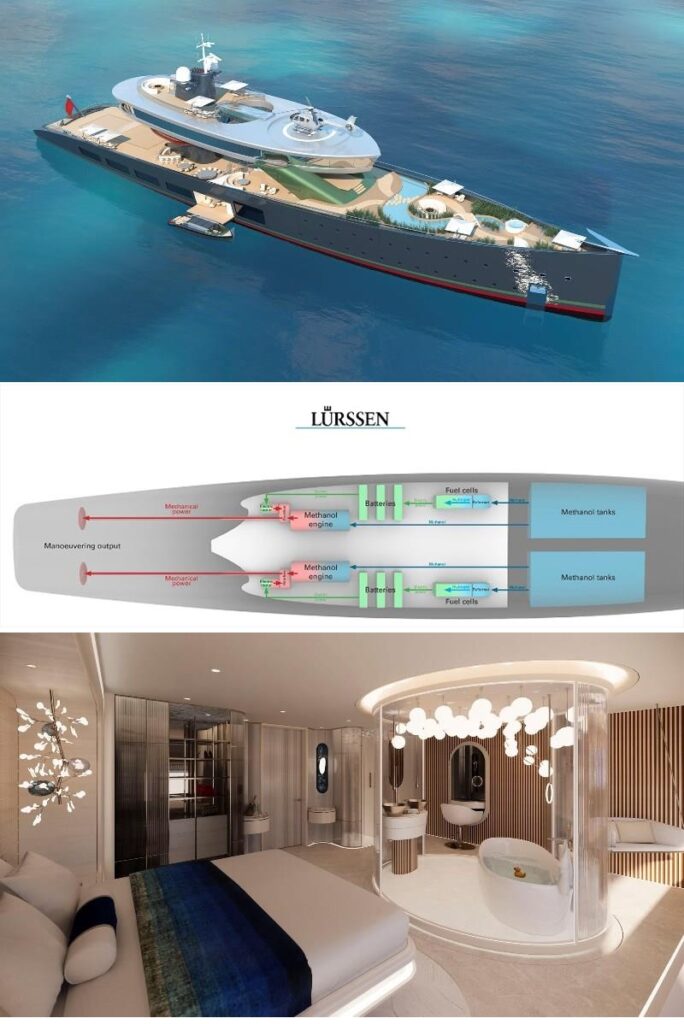 Lürssen has always been driving developments in the field of yachting. When it comes to climate protection and treating our environment responsibly, Lürssen serves as a role model. With our knowhow and capacity for innovation, we do everything to preserve our planet for future generations. Sustainable Yachting clearly makes the difference. – ALICE makes the difference!