The 1992 film Unforgiven, directed by and starring Clint Eastwood, was one of the most critically acclaimed Westerns of the 1990s. The recipient of four Academy Awards (Best Picture, Best Director, Best Supporting Actor, and Best Editing), the film was selected for preservation in the Library of Congress National Film Registry.
It was also a major commercial success, grossing $159 million on a budget of $14.4 million. Eastwood, one of his generation's most famous cowboy actors, made the film to reflect and comment upon the Western genre and his own previous work within it. He dedicated the movie to his mentors Sergio Leone (director of The Good, The Bad, and The Ugly) and Don Siegel (director of Dirty Harry) and has long stated it would be his final Western.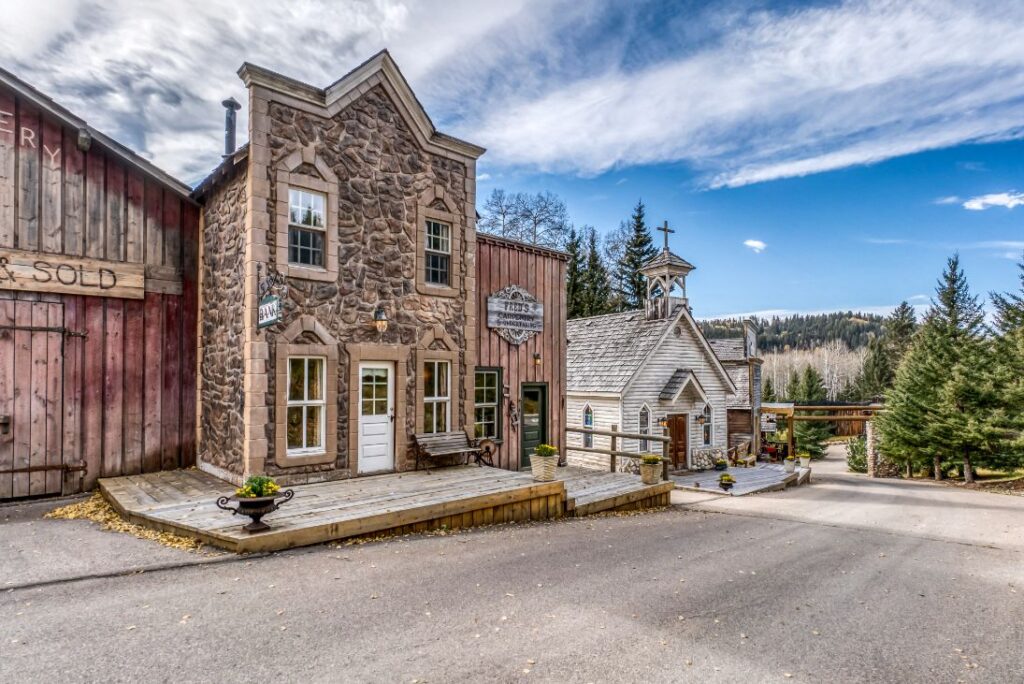 The set of Unforgiven's main town, Big Whiskey, has been fully preserved on a sprawling Alberta estate known as "The Ranch at Fisher Creek," which also hosted Eastwood, Gene Hackman, Morgan Freeman, and other stars during the filming of the movie. Now listed for sale at $19.2 million US ($25.5 million Canadian), the ranch spans 480 acres and includes a spacious main lodge, several guest cabins, an indoor equestrian arena, and a lake with a boathouse, in addition to the movie set. The Wild West town consists of a sheriff's office with two jail cells, a saloon with a full-service bar and gambling hall, a blacksmith shop, livery and stables, a bank, and a carpentry shop. The ranch's owners also added a white church with a bell tower and a mercantile to the original ensemble. Each building is fully functional and habitable, unlike many movie sets which are just facades for filming.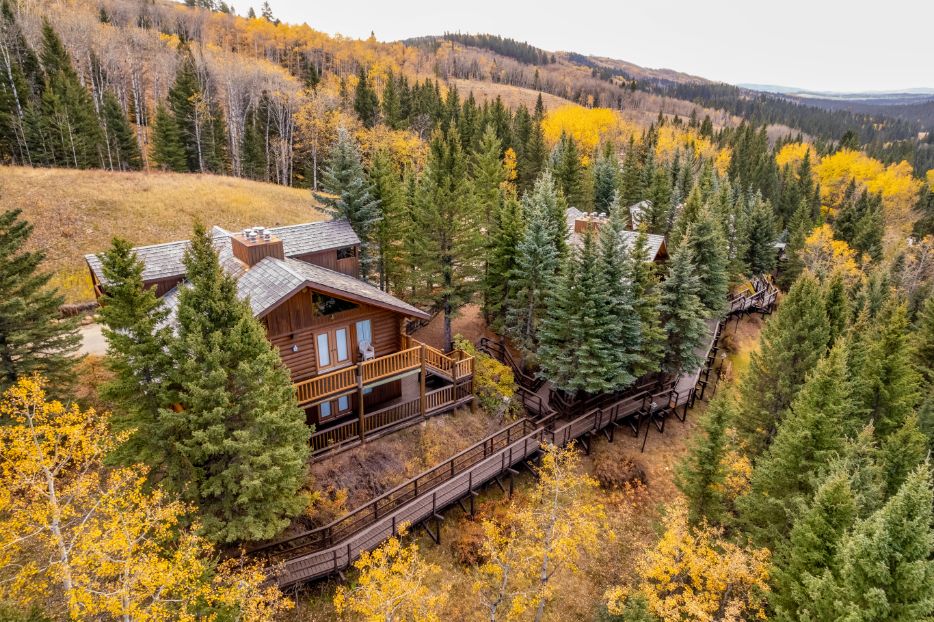 Nestled in the foothills of the Rocky Mountains, the ranch's main lodge blends massive logs with steel and stone to create an aesthetic of rugged grandeur. The living interiors span more than 1,142 square meters – with five bedrooms, eleven bathrooms, seven fireplaces, and a grand dining room. Six gorgeous guest cabins connect to the main lodge via elevated walkways that wind through the ranch's striking grounds. Divided into 17 suites, the units could be used for family guests or operated as a business. The 11-acre lake includes a waterfall and a private boathouse and can be used for both recreation and breeding rainbow trout. The estate's stunning equestrian facilities include a five-stall stable, an indoor equestrian arena, a top-of-the-line riding hall with a viewing lounge, and a veterinarian office. The addition of a helipad makes this ranch the ultimate adventure retreat for a VIP buyer.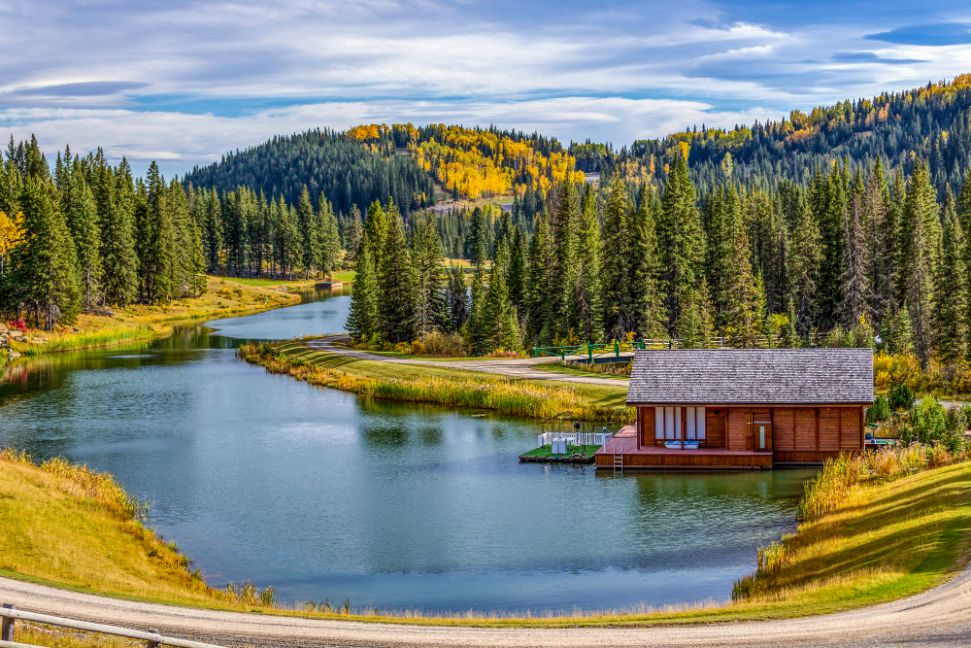 Close to the massive recreational complex of Banff National Park and numerous provincial parks, The Ranch at Fisher Creek takes advantage of majestic mountain views and soaring pines to provide a taste of the Old West. It is located about an hour from Alberta's largest city, Calgary. Home of the world's largest rodeo, Calgary retains its western heritage but boasts a bustling economy with thriving energy, technology, and aerospace sectors. It has the most millionaires per capita of any city in Canada.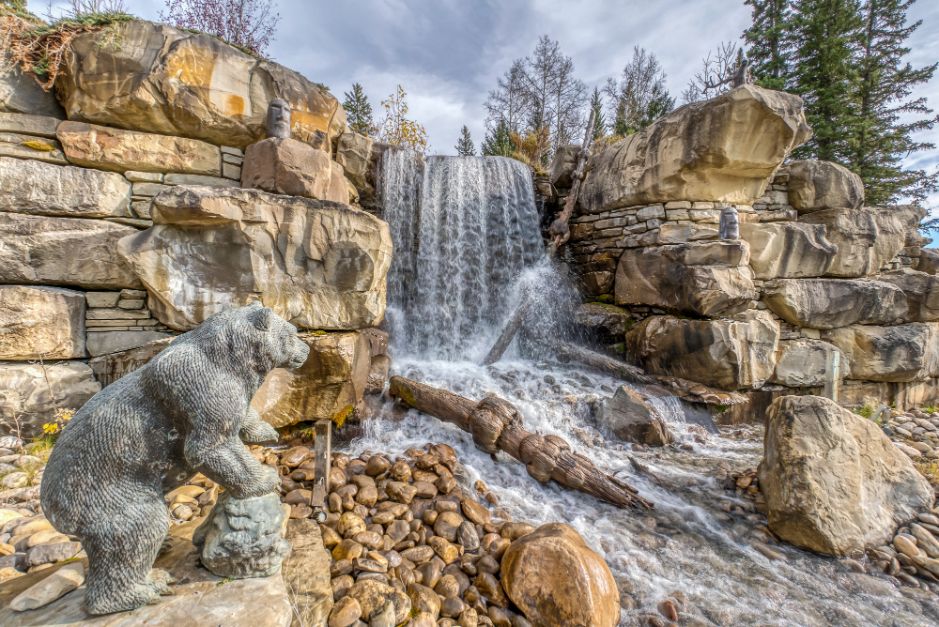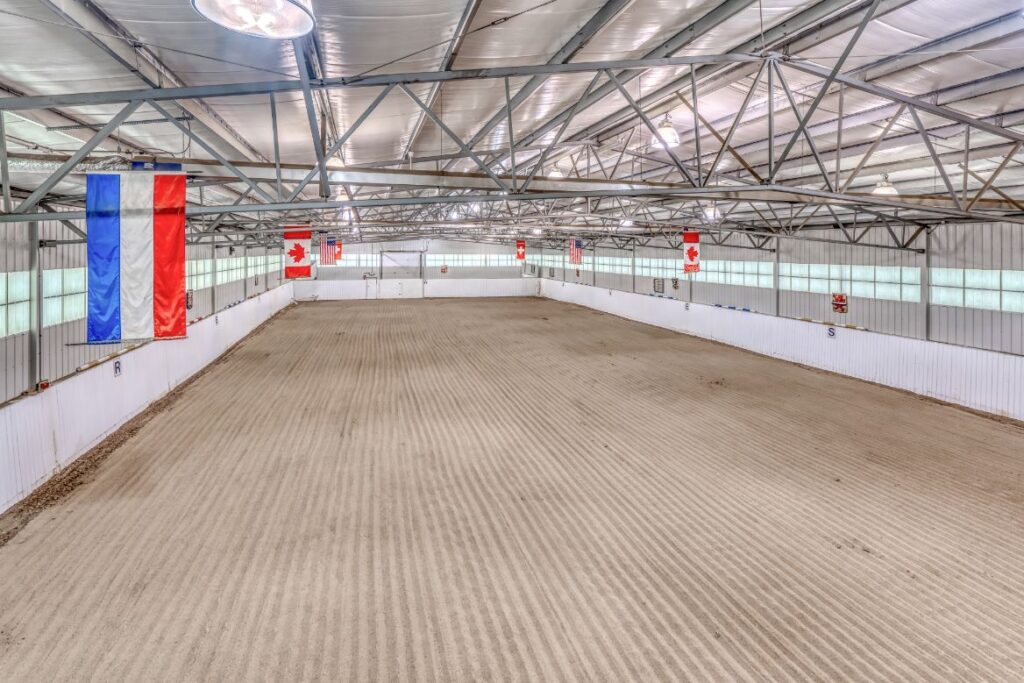 The listing is held by Chris Burns and Greg Carros of Engel & Völkers.
Photos courtesy: Engel & Völkers Vancouver/Sona Visual.