Bulldog Skincare, the expert in men's skincare, has just unveiled its latest brand refresh, featuring a new look and upgraded packaging. The new packaging has been redesigned to improve sustainability, display clear product benefits and ingredients on the front of the packaging, while modernizing the brand's iconic white tubes.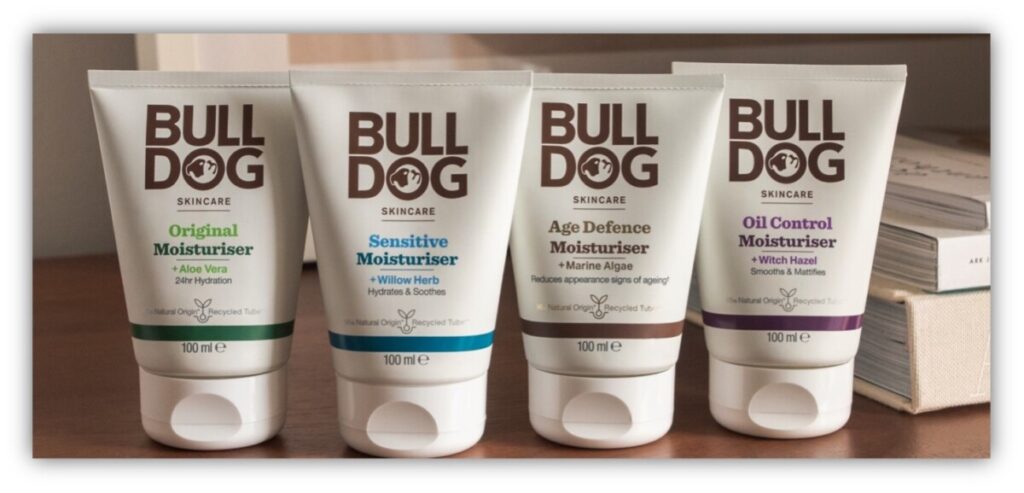 The brand's goal in this update was to incorporate more recycled material into the tubes, improve recyclability, and maintain the use of bioplastics. Bulldog achieved this by including at least 62% post-consumer recycled plastic (PCR) and at least 27% plant-based bioplastic made from renewable sugarcane material in all tubes. In addition, the tubes are now lighter and save 16% of plastic while being 100% recyclable.
The brand has also added important hero ingredients, product benefits, and color-coded bands to the front of the packaging to help consumers navigate the range and find products that are perfect for their skin type or concern. The brand also displays the percentage of naturally-derived ingredients and sustainability information to increase consumers' understanding of each product's unique benefits.
Improving the customer experience while remaining true to the brand's "simple and straightforward" philosophy was also crucial to the brand update. All of Bulldog's skincare products remain vegan and cruelty-free.
James Barnes, General Manager at Bulldog Skincare, had this to say about the initiative: "With this upgrade, we aim to improve our packaging from both a design and sustainability standpoint. Taking positive steps forward that benefit our consumers and the planet is central to everything we do at Bulldog, and this development is part of that journey."
Bulldog's famous white packaging has just gotten greener, and it's clear that the brand is committed to making a positive impact on the environment while providing men with high-quality skincare products.