As autumn's darkness settles over Sweden, Compete Now introduces a new addition to its popular 0-100 question game series. "Gott & Blandat" is an energy boost that promises countless moments of fun with family and friends.
This compact and easy-to-carry game features an entirely new set of 0-100 questions suitable for all ages and tastes. It's the perfect holiday gift idea, delivering laughter and unexpected knowledge. Ideal for gatherings with friends or family vacations.
Compete Now's founders, Git Hansson and Helena Sverrisdóttir Liewendahl, have collectively developed over a hundred games under the brands MIG and 0-100. It all began during a shared vacation in the year 2000 when they conceived the idea of creating portable question games. Since 2017, the 0-100 concept has taken the question game market by storm, becoming the company's best-seller.
"The success of 0-100 games undoubtedly lies in their inclusivity. The concept is incredibly simple – all answers are between 0 and 100, ensuring no one is left without a response. At the same time, the mix of questions is exceptionally entertaining, providing players with loads of unexpected knowledge," says Helena Sverrisdóttir Liewendahl.
0-100 "Gott & Blandat" is now available in stores across Sweden at a recommended price of 319 SEK. Get ready for an exciting journey of questions, laughter, and shared moments with this latest addition to the 0-100 series.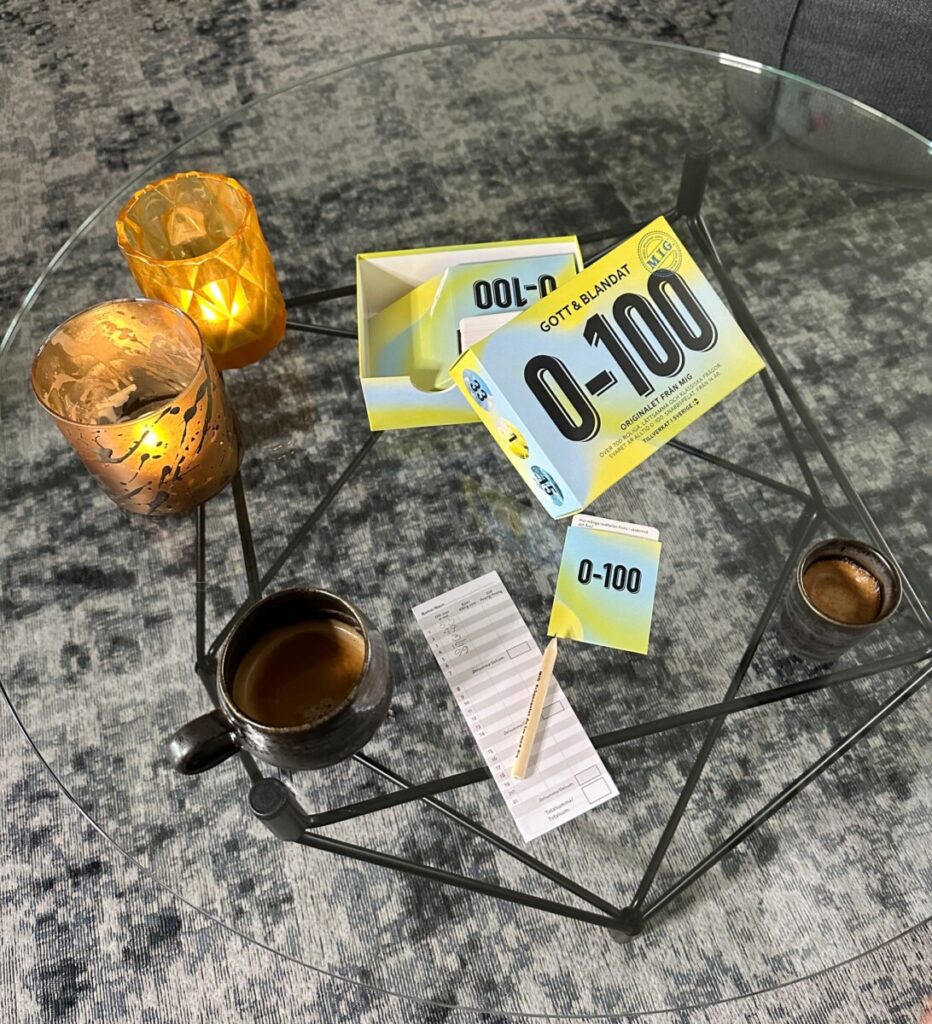 Join the raffle to win one of three "Gott & Blandat" in time for christmas!
All you have to do to enter the raffle and chance to be one of the lucky winners is to answer the question:
In what country are the MIG games manufactured?
Send us an email with the answer to win@lifestylepublishing.se and also explain in one sentence why you should be the winner of "Gott & Blandat". Good luck!