In the marque's 60th anniversary year, Automobili Lamborghini presents Revuelto[1], the first super sports V12 hybrid plug-in HPEV (High Performance Electrified Vehicle). Revuelto defines a new paradigm in terms of performance, sportiness and driving pleasure from its unprecedented new architecture; innovative design; maximum-efficiency aerodynamics; and a new carbon frame concept. An output of 1015 CV is delivered from the combined power of an entirely new combustion engine together with three electric motors, alongside a double-clutch gearbox that makes its debut on a 12-cylinder Lamborghini for the first time.
The powertrain combines high specific power elements: the new 127 CV/liter combustion engine works synergically with two front axial flux motors that deliver an outstanding weight-to-power ratio, with a radial flux electric motor positioned above the first eight-speed double-clutch gearbox debuting on a 12-cylinder Lamborghini. The three electric motors are powered by a lithium-ion high specific power (4500 W/kg) battery pack that also supports a fully-electric drive mode.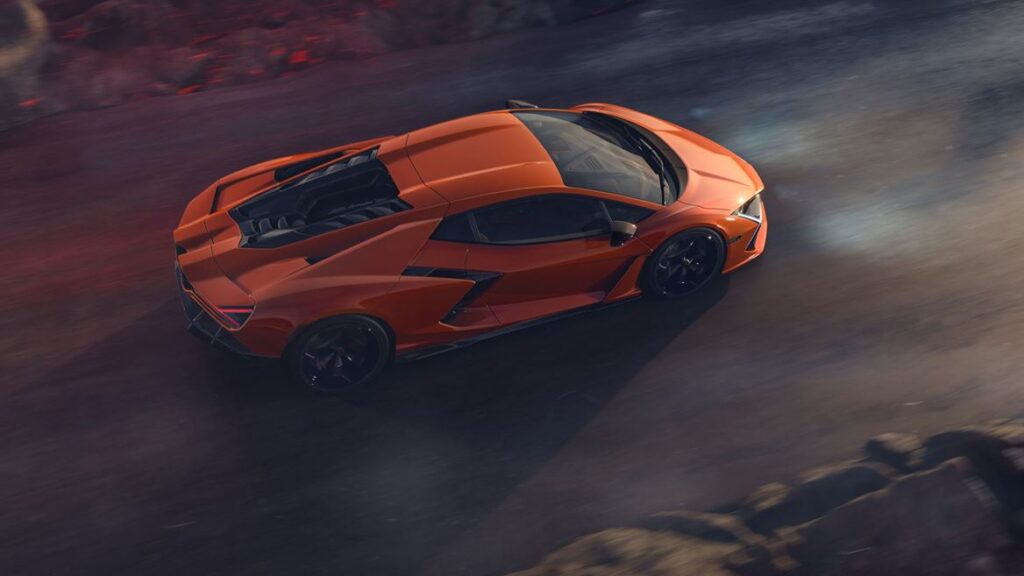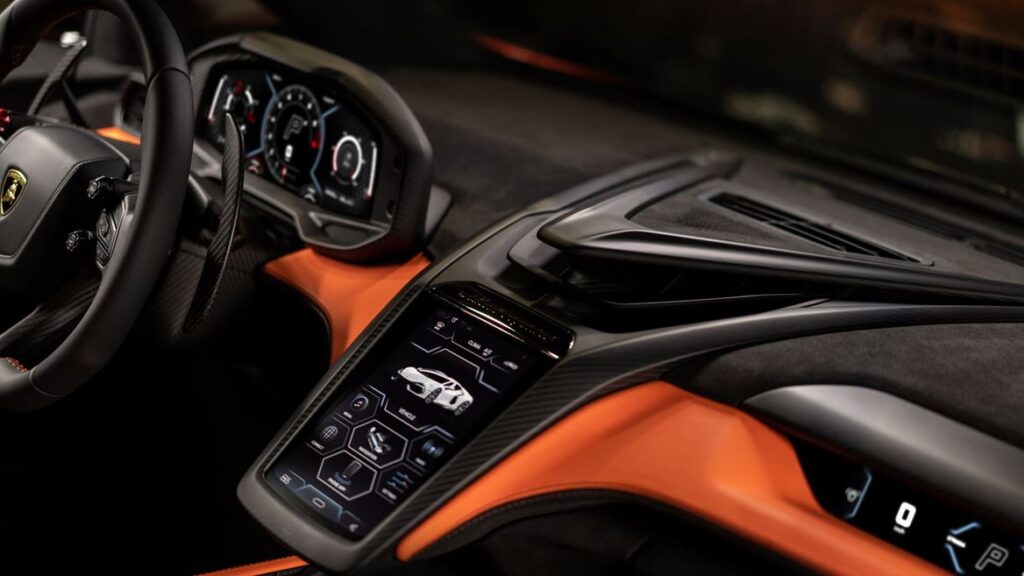 'Sustainability' continues throughout the car's interior, reflecting the company's attention to avoiding waste that has become the modus operandi of the Lamborghini universe. This includes upholstery materials, cut in the Lamborghini 'selleria' utilizing latest-generation machinery: this limits waste as much as possible without affecting the craftmanship and embroidery processes, in which 'hand-made' continues as a point of excellence within Lamborghini.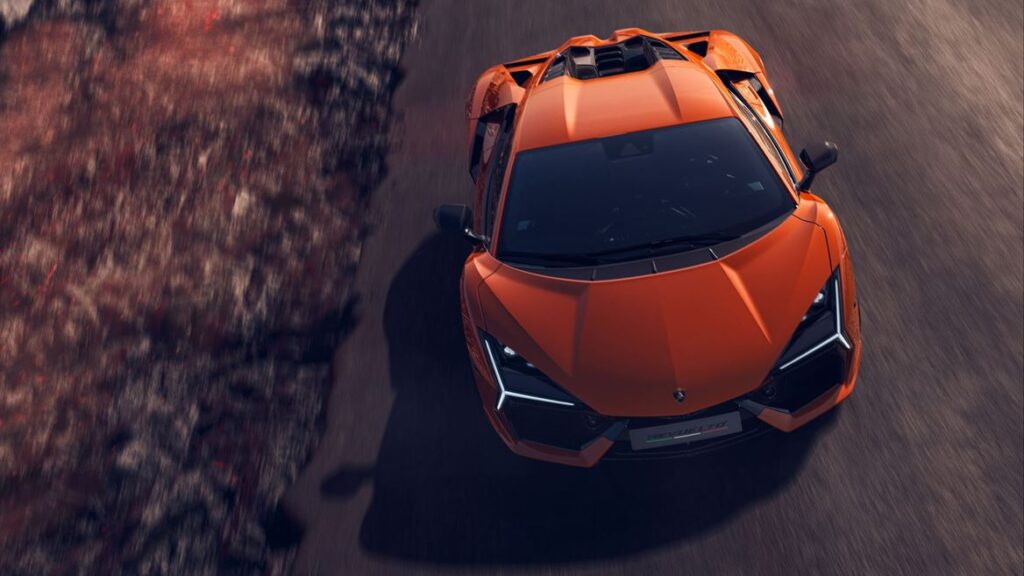 The car showcases an unprecedented layout and powertrain: the naturally-aspirated 6.5-liter V12 mid-mounted engine is complemented by three electric motors, one of which is integrated into the new double-clutch eight-speed gearbox. This is mounted transversely and placed for the first time behind the combustion engine. In what has been the transmission tunnel since the days of the Countach, there is a lithium-ion battery instead, which powers the electric motors.
The electric motors boost power delivery at low revs and can also turn the new Revuelto into a purely electric car, reducing overall CO2 emissions by 30%[2] compared to the Aventador Ultimae.