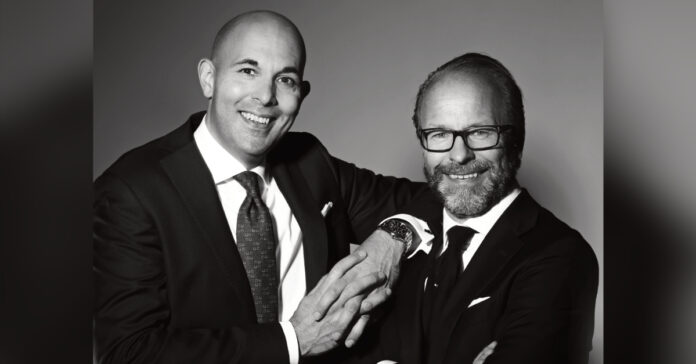 Hans Wänblad and Christoffer Apelian, founders of Lifestyle Capital, say that what it takes to be able to enjoy the good things in life to the fullest is, to begin with, a concierge service worthy of the name. Add to that the industry's top manager who ensures good terms, lower fees, and a personal commitment, and you've come a long way. Together, Hans and Christoffer have 50 years in the industry.
They started in different companies but realized that they had the same values ​​and also shared a desire to develop new ideas under their own brand. In the spring of 2018, they started Lifestyle Capital, which helps companies with investments, occupational pensions, other insurance, auditing, tax and law.
Economic strategy
A first meeting with Lifestyle Capital begins with a financial advisor reviewing the client's financial strategy and making a so-called second opinion. This means comparing the customer's existing terms with what can be improved in terms of administration, insurance, tax and law.
Christoffer: When you come to us, we take a holistic approach to your finances and review all aspects. Having a personal financial advisor who takes care of everything, ensures quality and draws the customer's attention to what may have been overlooked is about much more than a convenient way to get a thorough overview of their finances. For example, it may mean better conditions regarding management, lower fees on occupational pensions and other insurance.
Hans: It is gratifying to be able to state that we succeed in improving the conditions for 83% of the companies for which we conduct a second opinion. Better terms With a background from large companies such as AMF Pension, Skandia and Söderberg & Partners, Hans and Christoffer have brought with them experience in terms of advantages and disadvantages with companies of larger size.
Christoffer: We see that many advisers at large brokerage firms, banks and insurance companies tend to recommend their own funds, even though there may be other funds that are better for the client. Ultimately, it is about protecting the client's interests and wishes.
Lifestyle Capital has consciously chosen not to have any management in its own funds so that the client is completely confident that their interests are always protected in all advice on insurance and investments. After analysis by Morningstar, one of the world's largest analysis companies, the capital is preferably invested in funds that have 4-5 stars and also a good sustainability rating. Lifestyle Capital's model portfolio is a clear example of what the investments can look like.
Lifestyle Capital chose to join the intermediary organization clear, which is one of Sweden's largest intermediary organizations in insurance and financial services. The organization currently has about 400 employees, of which 310 are advisors, and is located in more than 60 locations around Sweden. Assets under management of approximately SEK 85 billion provide good bargaining power vis-à-vis the insurance companies in the work of negotiating prices and improving the terms for Lifestyle Capital's clients.
Lifestyle Priority®
A prosperous fund portfolio in all its glory, but life is, as you know, about so much more, for example to be able to enjoy the good things in life. Lifestyle Capital's primary customer group consists of successful entrepreneurs, a segment that may have difficulty devoting time to finding the famous raisins in the cake.
Christoffer: With Lifestyle Priority®, our clients get access to services such as Concierge service, tailor-made trips with a price guarantee, Fast Track at several of the Nordic region's largest airports and 1,200 airport lounges worldwide.
Hans and Christoffer say that the benefits that are most appreciated are values ​​that cannot be bought. For example, invitations to exclusive events, hotel upgrades, priority for events and a global network with access to fantastic restaurants. It is easy to understand why Hans and Christoffer's business concept regarding a secure economy and the opportunity to be able to enjoy the good things in life at the same time has been appreciated by many entrepreneurs.