Moncler dropped the second part of its sustainable clothing line and pledged to go fur-free.
Moncler has released its second Born to Protect collection. The collection initially dropped last January and reflects the brand's dedication to protecting the planet.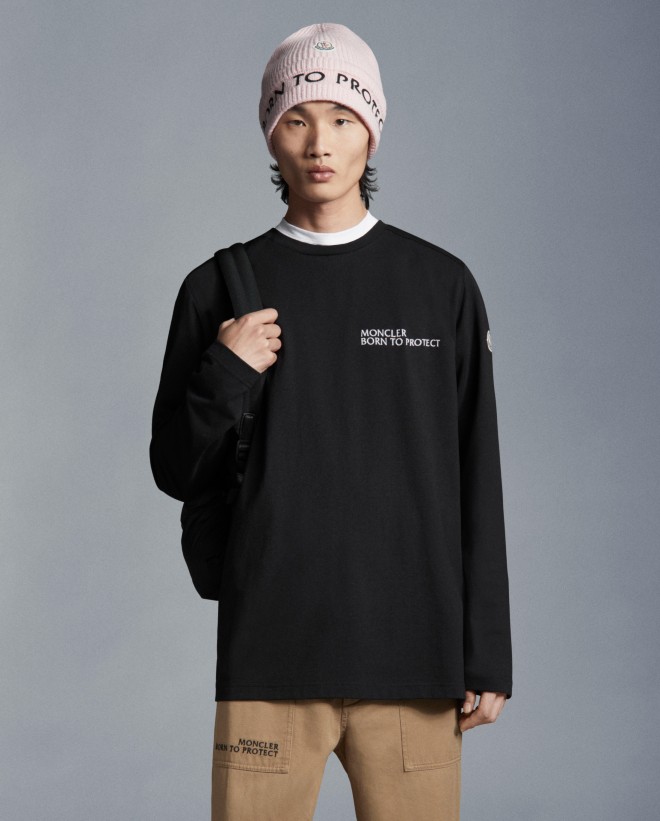 All of its products in the Born to Protect collection are made from lower-impact materials such as recycled nylon, polyester, organic cotton, wool and down — all of which are sourced according to specific sustainability standards. The latest drop goes beyond jackets to a full range of ready-to-wear clothing and accessories.
Moncler goes on to announce plans to go fur-free after its Fall/Winter 2023 collection. It will also stop sourcing fur this year to remain in line with its Sustainability Plan.
The sustainability plan is built around five pillars: climate action, circular economy, fair sourcing, enhancing diversity and giving back to local communities. It also strengthens the brand's long-term engagement with the Italian animal rights organisation LAV (Lega Anti Vivisezione) as a representative of the Fur Free Alliance.
Moncler was also named as one of the most sustainable fashion brands in the world, alongside Burberry, by S&P Global in its Corporate Sustainability Assessment.