The Morgan Motor Company unveils Super 3, one of the most intriguing and distinctive vehicles the company has ever built. Super 3 has been designed from the ground up to offer new levels of character, thrill and adventure, principles that have defined Morgan's three-wheeled product since the company was founded 113 years ago.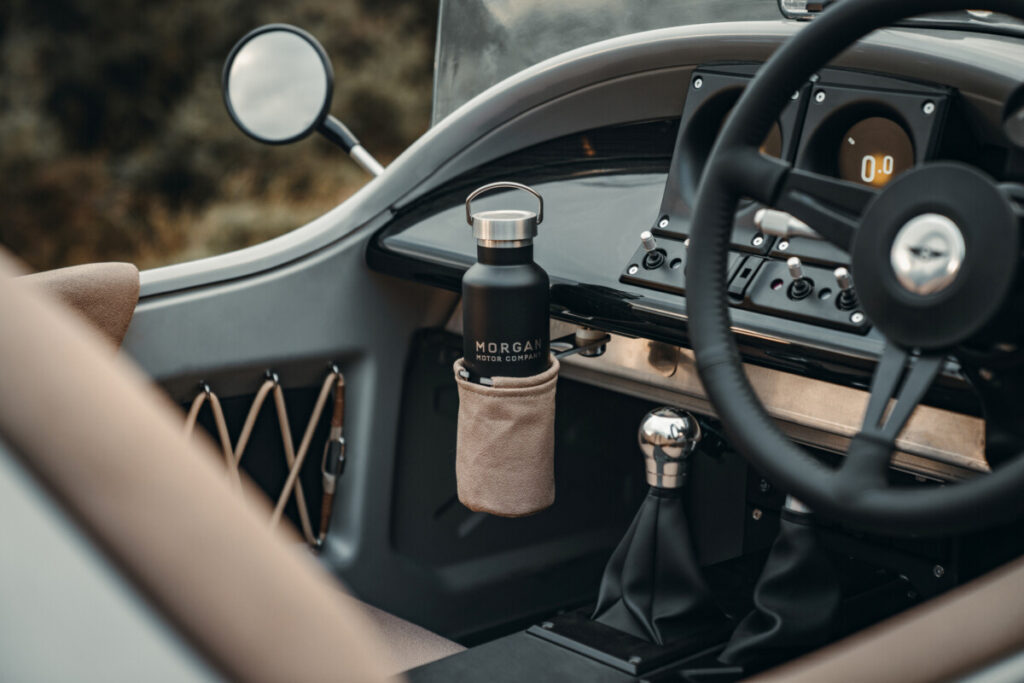 At the very heart of Super 3's personality is its driving character. Primarily, a three-wheeled Morgan is a vehicle that entices you to get behind the wheel, offering a unique combination of mechanical feel, connection to the environment and visual differentiation from anything else on the road. Few vehicles will engage their occupants like Super 3, which encourages owners to feel present in the craft of motoring and entices them to embark on incredible adventures.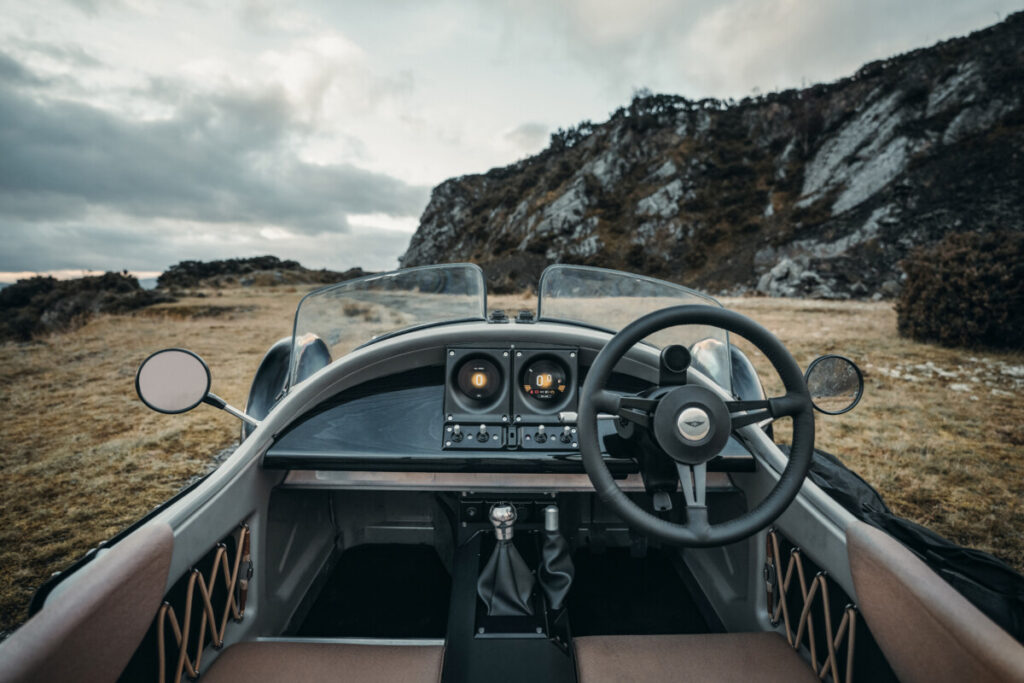 As the company's most configurable model to date, Super 3 offers an extensive list of options and accessories that allow owners to tailor their own experience. From adventure touring accessories to race-inspired liveries, Super 3 adopts multiple personalities to reflect the individuality of its owner. Three expressions of these personalities can be seen on the launch vehicles.
Like every Morgan, Super 3 will be built in Malvern, Worcestershire, at the company's Pickersleigh Road factory. Skilled craftsmen and women have been handcrafting cars in these hallowed red brick buildings since 1914, just five years after HFS Morgan invented the first Morgan, known as 'The Runabout'.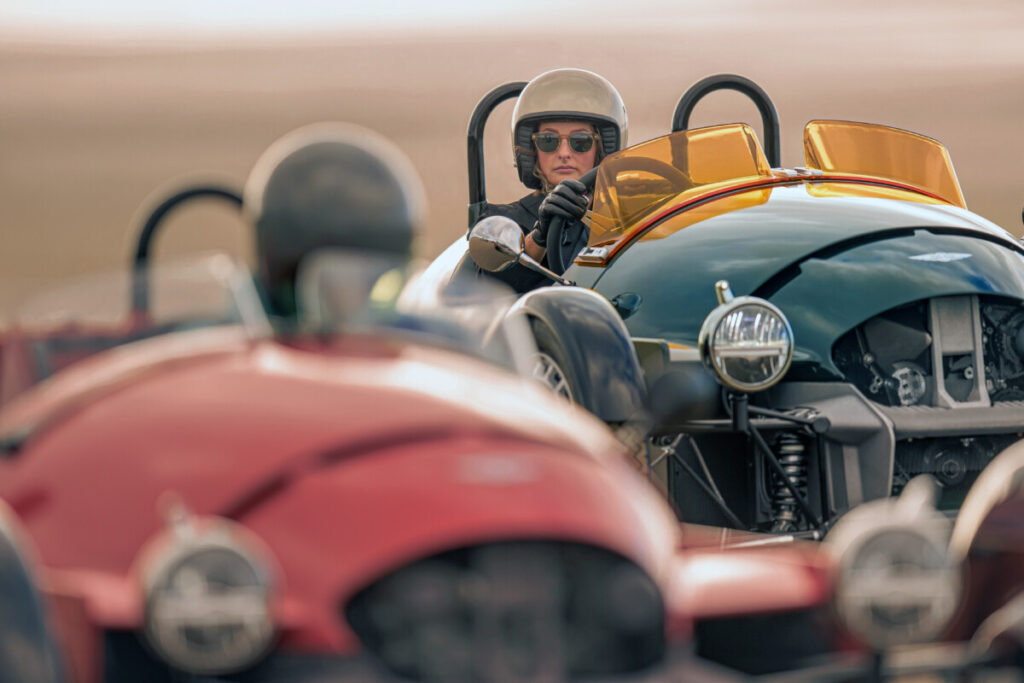 With Super 3, Morgan introduces a new design philosophy. In comparison with the outgoing 3 Wheeler, which was created in the style of the 1920s V-twin-engined three-wheelers, Super 3's designers and engineers have drawn influences from the mid to late century. The jet age was an era in which there was a logical relationship between function and form, as the horizons of imagination were broadened.
Aerodynamic and mechanical requirements have heavily influenced the form and proportions of Super 3. This is most notable in the cast aluminium structures that provide the face of the vehicle, brace the engine and control the corner packages, while also directing air into the side-mounted cooling packs.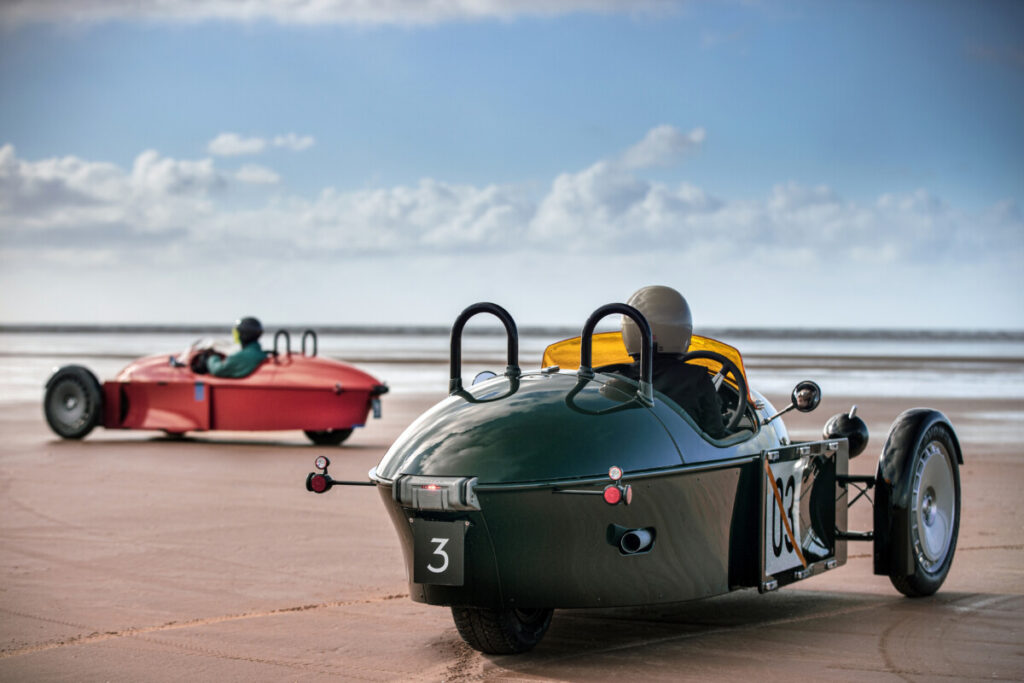 Two rectangular 'diffuser plates' – referred to as 'sideblades' – intelligently manage cooling requirements while also presenting a platform for panniers, luggage racks and liveries.
Super 3 is Morgan's first clean-sheet design since the launch of the Aero 8 in 2000 and the company's biggest visual departure since the 1962 Plus 4 Plus. Super 3 challenges the typical perceptions of Morgan design yet remains true to the company's underlying principles and heritage.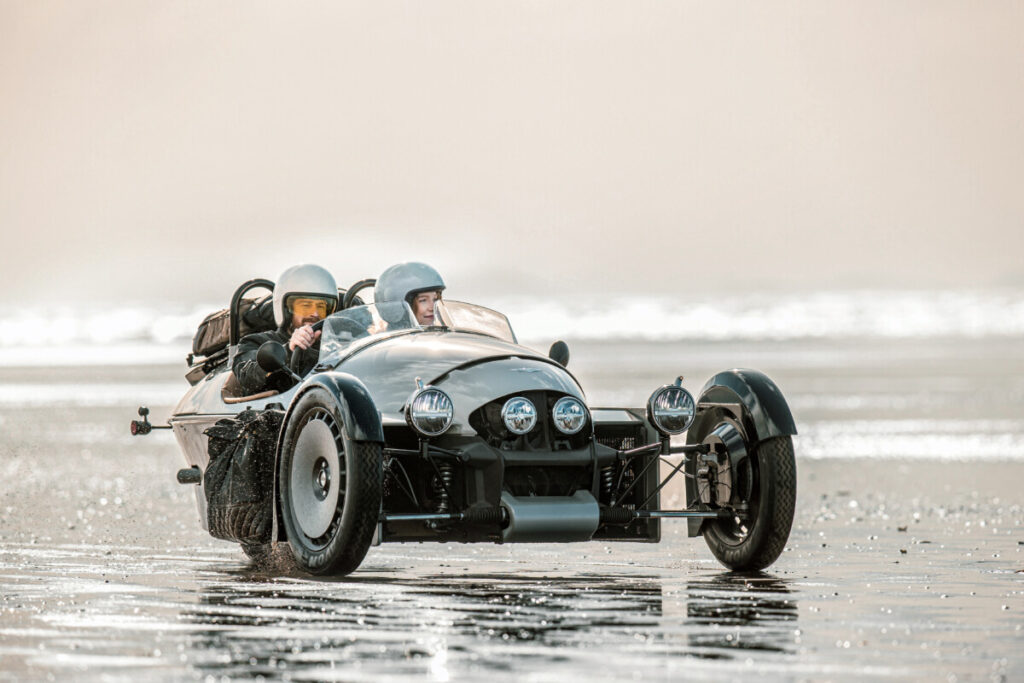 The exact positioning of the engine – now car-derived and mounted in-board – within Super 3 is of crucial importance. Chosen in part due to its compact nature, the inline three-cylinder block sits precisely behind the front axle line, delivering optimum weight distribution and desirable proportion. The latter is a key principle for Morgan's designers, who determine it vital that the body of the car is visually towed by its front wheels rather than sat on top of them. Super 3 has a mechanically intricate front end and exhibits linear geometry, which is intentionally contrasted against the trailing aerodynamic passenger compartment.
Honesty of design is one of Morgan's key principles, and Super 3 embodies this wherever you look. Every feature – no matter how superficial it may appear – has an underlying mechanical purpose: the vehicle celebrates the marriage of design and engineering. Examples of this are prominent throughout Super 3. Features such as the metallic impressions in the footwell side panels, which stiffen the surface but are exposed as a design feature. Everything is honest, with reason.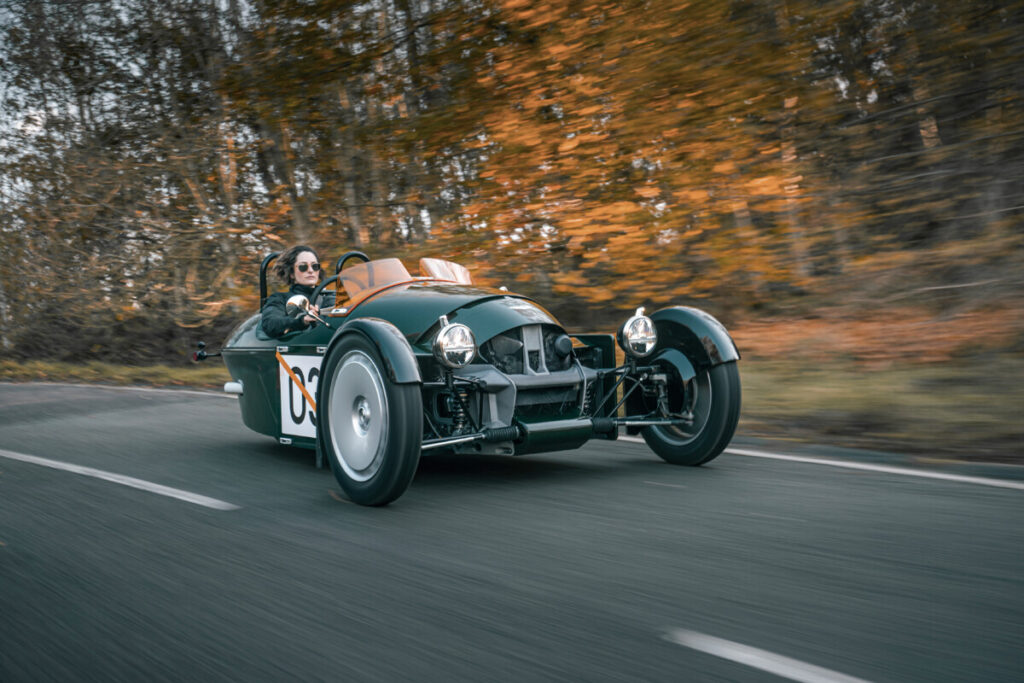 Jonathan Wells, Head of Design, Morgan Motor Company, said: "Morgan 3 Wheeler owners are individual, relish doing things in their own way, and actively seek adventure. With Super 3, we aimed to exaggerate these qualities through design.