The Scottish bottler Rest&BeThankful that last year re-emerged in Sweden through the distributor Northern Beverages by releasing high-quality liquids of both rum and whiskey, both in Small Batch and Single Cask editions!
Rest&BeThankful are the two heights of both Scotland and Jamaica that give name to independent bottler Fox Fitzgerald Brands carefully selected bottlings from exclusive casks and distilleries.
In October 2022, the first Small Batch Whisky: Finglassie 2017 was released which was a smoky Single Malt on Islayfat with Sherryfat finish and reached huge popularity!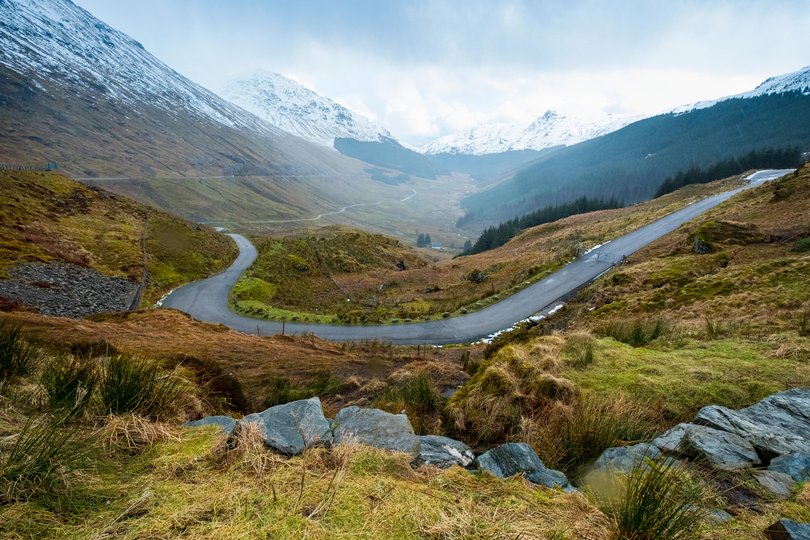 Rest&BeThankful just released its second Small Batch Whiskey bottling, Rest&BeThankful Small Batch Whiskey Strathenry 2016, that is made in only 3265 bottles of which Sweden received 300.

This edition is also distilled at InchDairnie Distillery. However, it has been aged for 6 years in former Bourbon casks and given a finish in former PX Oloroso butts. This Single Malt is smokeless and smooth with lovely finishes from its sherry casks.
Rest&BeThankful's Jamaican Rum bottlings also quickly became the talk of the town among rum lovers last year, as the quality of the liquid and the style attracted positive comments. Last year's Small Batch Rum, Monymusk 2012, sold out of its 420 bottles to Sweden in spring 2022 at a rate that forced the bottler to supply Sweden with another 500 bottles.
The sequel 2023; Small Batch Lluidas Vale 2015 is produced in a total of 3571 bottles of which Sweden received 480.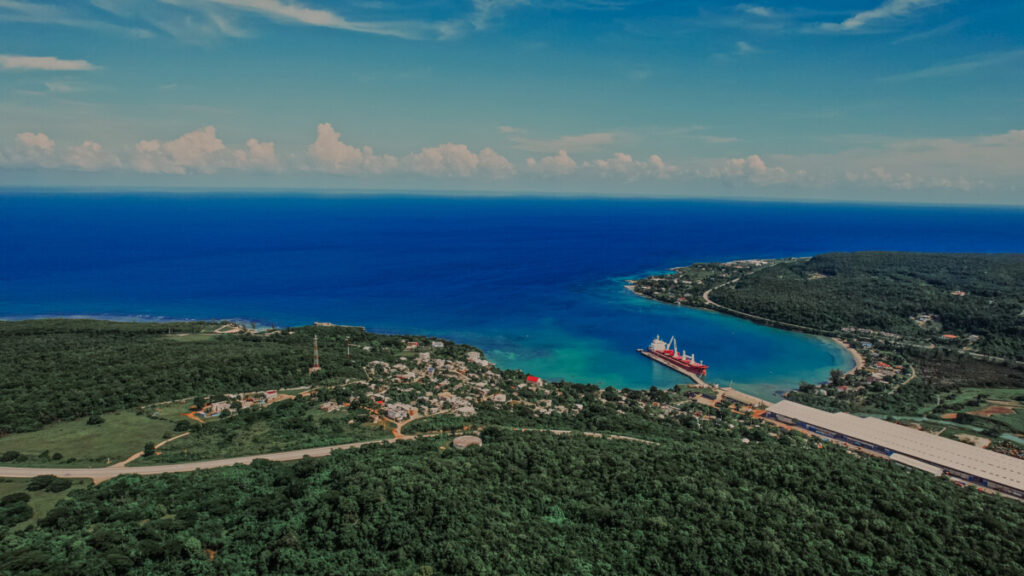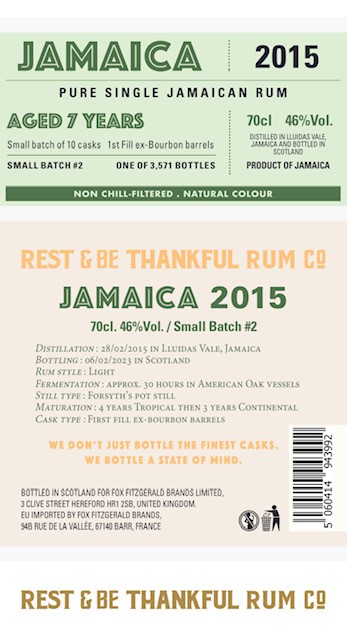 This Small Batch has an alcohol strength of 46% alcohol volume, Forsyth Pot Still, and comes from a small batch made from a total of 10 barrels – all first fill bourbon barrels. Distilled on February 28, 2015 at Lluidas Vale Distillery and bottled on February 6, 2023 in Scotland.
The maturation process consists of 4 years tropical followed by 3 years continental.
Get ready for a Jamaican rum experience!
Rest&BeThankful's Small Batch Whisky and Small Batch Rum are both available for order at Systembolaget's order assortment: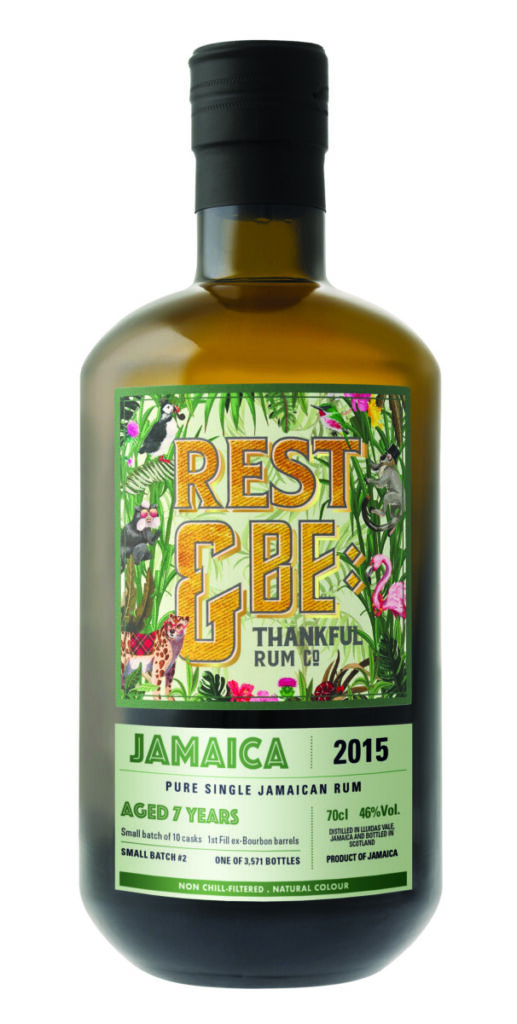 Rest&BeThankful Small Batch Whisky Strathenry 2016
Article no: 55311
Size: 70 cl
Alcohol volume: 46%
Price: SEK 699
Rest&BeThankful Small Batch Rum Lluidas Vale 2015
Article no: 53434
Size: 70 cl
Alcohol volume: 46%
Price: SEK 699