Northern Beverages AB has done it again with the release of Mister Peat Batch Strength – the follow-up to last year's successful Mister Peat 46%. Known for its unapologetic smokiness and peat flavor, Mister Peat quickly became a favorite among whisky enthusiasts. Now, with a higher alcohol content of 53.7%, the Batch Strength edition is set to be a game-changer in the world of whisky.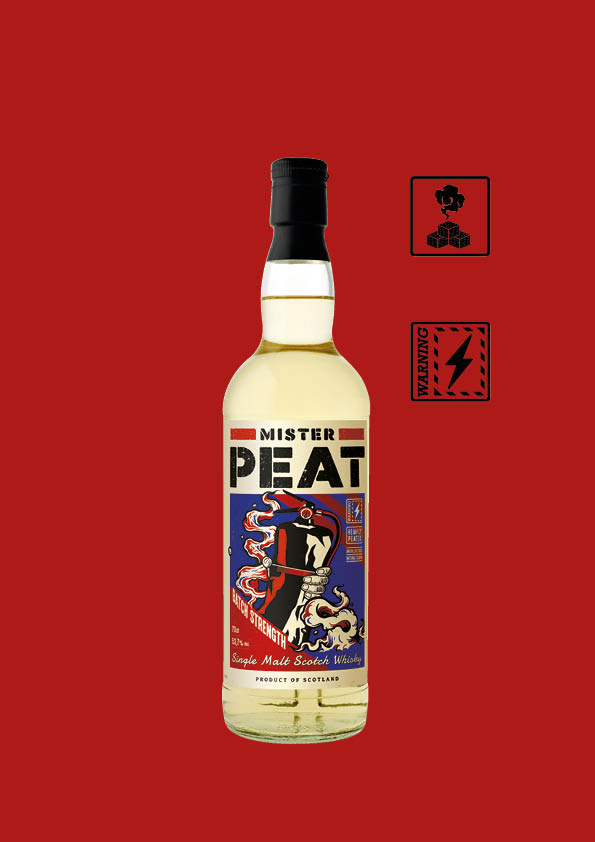 Mister Peat Batch Strength offers a genuine and traditional whisky craftsmanship from Scotland, with a unique and elegant taste profile that is sure to impress. Its notable features include a robust peat flavor and a higher alcohol content, which intensifies the flavors and gives it an extra punch. Additionally, at its price point, it is one of the most affordable and value-packed rarer whiskies on the market.
"With Mister Peat Batch Strength, we continue to offer high-quality whiskies to Sweden – now with a Batch Strength at the price of a regular whisky. Our focus on traditional, high-quality drinks continues, and with this new release, we add a level of modern whisky to our portfolio at an unbeatable price point for a smoky Batch Strength. We believe this will quickly become a favorite among whisky fans in Sweden," says Peter Hafverkorn of Northern Beverages.
If you're tired of the same old whisky and looking for something unique and exciting, look no further than Mister Peat Batch Strength.
Order it today from Systembolaget's order assortment and experience the exceptional quality and flavor that Northern Beverages has to offer!
Article number: 53402
Size: 70 cl
Alcohol volume: 53,7%
Price: 599SEK