Grönstedts has released a limited edition bottle and box set called Le National every year in celebration of Sweden's national day. This year's release is a 50cl bottle with a unique design featuring an illustrated Swedish-French flora motif. The cognac is specially crafted to create a floral scent with hints of viola and lupin.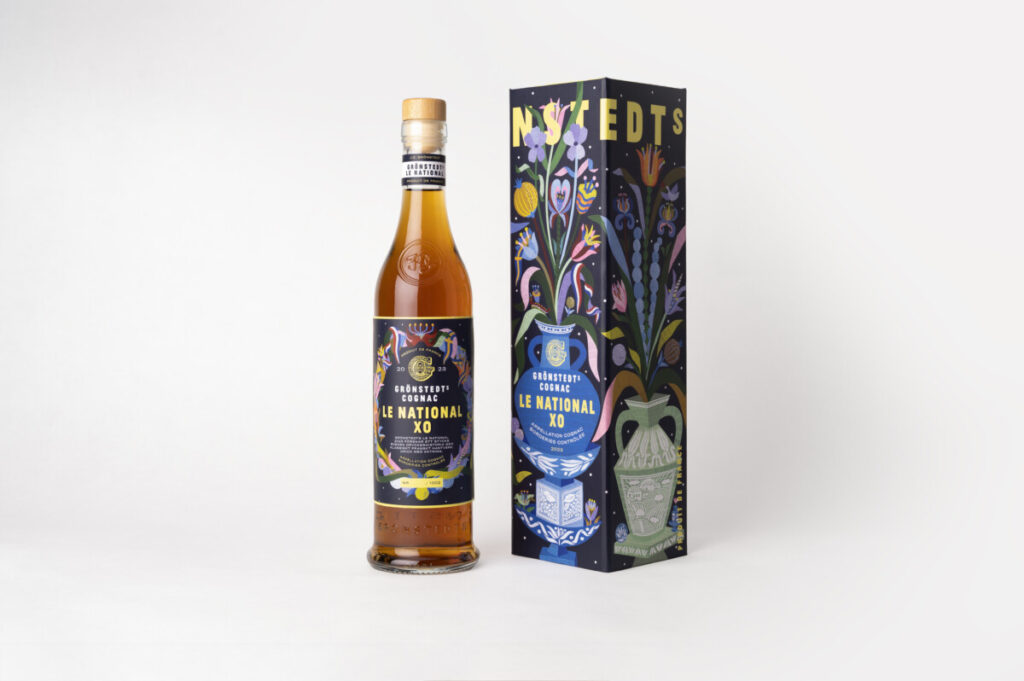 Only 1,000 numbered bottles are available for purchase, making it a highly sought-after collector's item. The inspiration for the design and the cognac itself comes from the Borderies region of France, known for its unique soil and beautiful, diverse flora. The design is an abstract interpretation of this Swedish-French flora.
The cognac is best enjoyed at room temperature in a cognac glass, and it pairs well with Swedish pastries, chocolate, and summer berries. It also goes perfectly with medium-roasted coffee. The scent of vanilla and bitter orange complements the fruity and tight taste that includes apricot and candied lemon, combined with dark chocolate and black pepper notes.
Le National 2023 is a Single Cru cognac from the Borderies region, making it a rare item in the Systembolaget's product range. Unlike most cognacs that are blends of several years, this one is from a single year (2012). It's been matured in limousine oak barrels from northwestern France and then aged in red barrels, creating a rich and intense flavor. It is also 45% ABV, which is higher than the usual 40%.
The bottle will be available at Systembolaget from June 2nd for SEK 849 (approximately $100 USD). Don't miss out on the opportunity to add this exquisite cognac to your collection or to enjoy it as a unique and unforgettable gift.