In a world where digital devices dominate our lives, finding a balance between technology and the traditional pleasures of reading and writing can be challenging. However, the Kobo Elipsa 2E brings together the best of both worlds, combining the joy of reading e-books with the freedom to take notes, sketch, and annotate. In this article, we will delve into the remarkable features of the Kobo Elipsa 2E and offer readers a chance to win this innovative device.
Unleashing Creativity
The Kobo Elipsa 2E is more than just an e-reader; it is a powerful note-taking tablet that revolutionizes the way we interact with our favorite books and documents. Equipped with a spacious 10.3-inch E Ink Carta display, the Elipsa 2E provides a paper-like reading experience, ensuring minimal eye strain even during extended reading sessions. With a resolution of 1404 x 1872 pixels, the display boasts exceptional clarity, making every word and image come to life.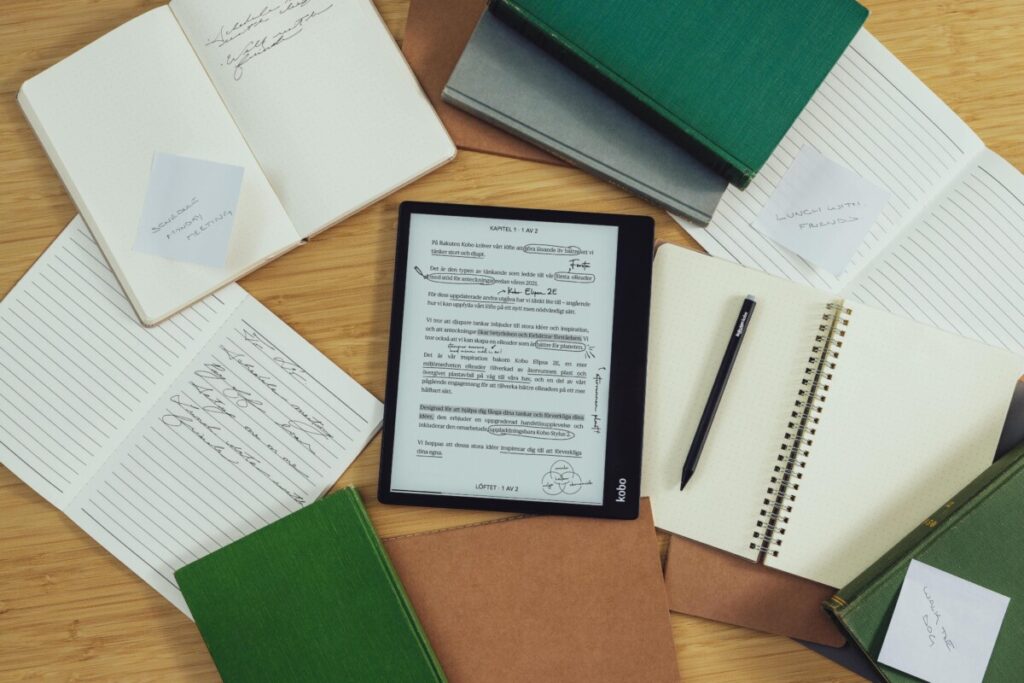 Seamless Note-Taking and Annotation
One of the standout features of the Kobo Elipsa 2E is its integration of an advanced Wacom-powered stylus and a responsive touchscreen. This combination allows users to effortlessly take notes, underline key points, highlight important passages, and even draw directly on the screen. The stylus provides a natural and precise writing experience, making it ideal for students, professionals, and avid readers who want to engage with their digital content in a more interactive way.
Endless Possibilities
With the Kobo Elipsa 2E, the possibilities are truly limitless. Whether you're a student looking to annotate textbooks and make study notes, a professional seeking to jot down ideas during meetings, or a creative individual yearning to express your artistic side, this device caters to all your needs. The Elipsa 2E supports a wide range of note-taking and sketching apps, offering compatibility with PDFs and EPUBs, as well as cloud syncing capabilities for effortless organization and accessibility.
Reading Made Personal
The Kobo Elipsa 2E not only enables seamless note-taking but also provides a personalized reading experience. With customizable font types, sizes, and formatting options, users can adjust the display to suit their preferences. Furthermore, the device supports various e-book formats, including EPUB, MOBI, and PDF, ensuring compatibility with a vast library of digital content.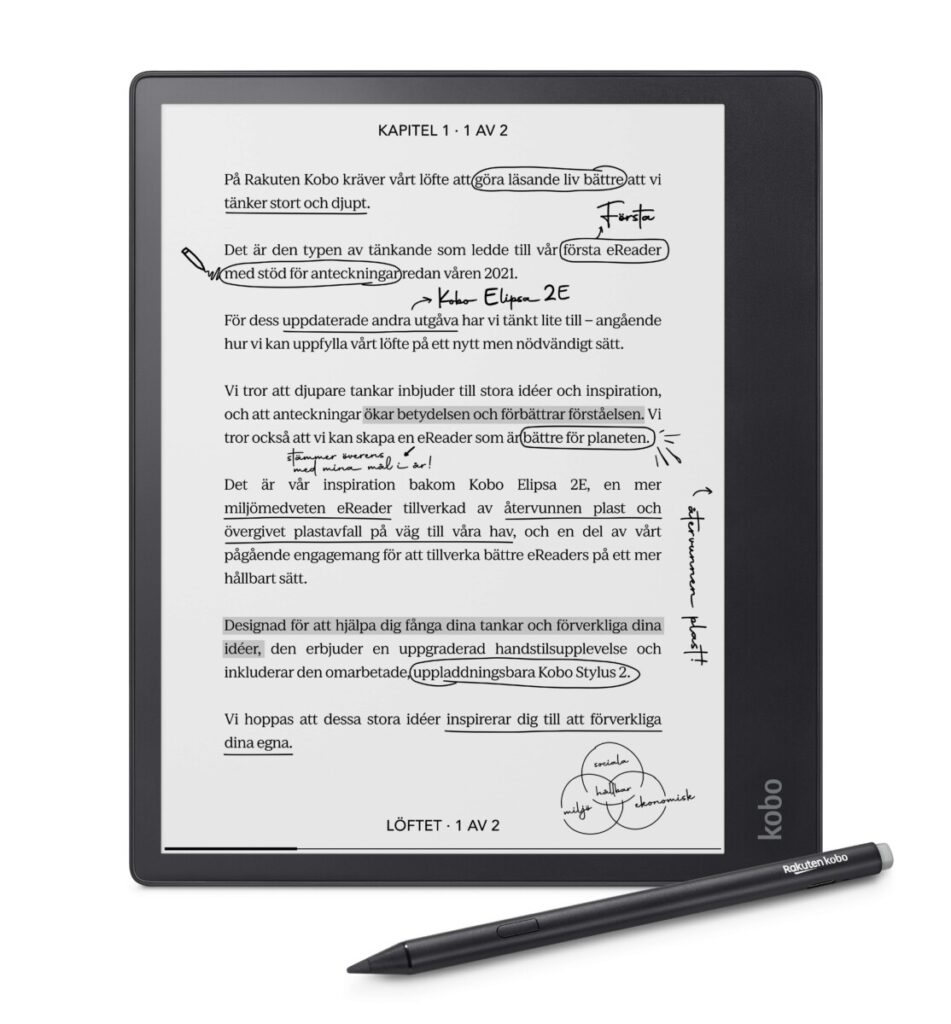 Win Your Own Kobo Elipsa 2E!
To celebrate the launch of this exceptional device, we are thrilled to offer one lucky reader the chance to win a brand-new Kobo Elipsa 2E! Simply enter our raffle by explaining in one sentence why you shall be the lucky winner and answer the following question: What material are Kobo Elipsa 2E made of? Email your answer to win@lifestylepublishing.se. We need your answer by June 22. Don't miss out on this incredible opportunity to own a device that merges the best of e-reading and note-taking technology.