Indian Motorcycle, America's First Motorcycle Company, today announced its 2023 model year lineup, featuring the new FTR Sport and Indian Challenger Elite, along with various model updates and new accessories across the line. In addition, the 2023 lineup features a variety of new colour options, highlighted by vibrant colour schemes for FTR and FTR Sport on newly designed tank covers.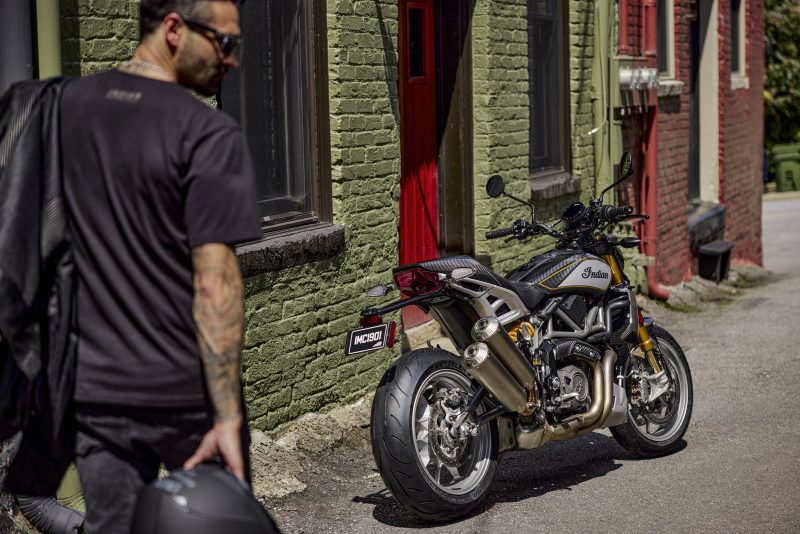 "Fully loaded with models and styles for the widest range of riders, the 2023 lineup is a powerful testament to our team's relentless effort to build and refine a truly comprehensive product offering over the past nine years," said Mike Dougherty, President for Indian Motorcycle.
 "This effort has been focused across the line and within each model lineup, as evidenced by the introduction of the FTR Sport – the addition of which creates four unique FTR offerings, each with its own style and personality."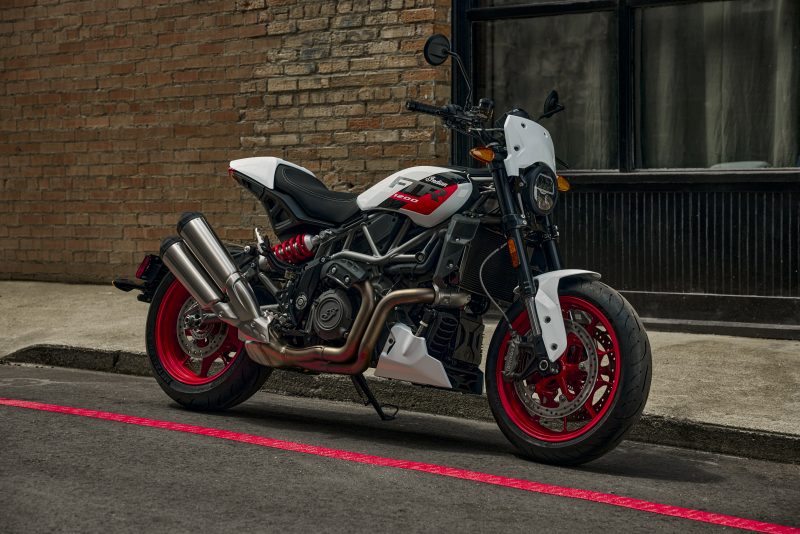 2023 LINEUP: A Diverse Range for Any Rider
Touting a wider range of models and options than ever before, the 2023 Indian Motorcycle line offers a model suited for any rider and a host of new upgrades, including:
• All Thunderstroke and PowerPlus models receive a new clutch – improving the overall feel and forgiveness. This new slipper clutch reduces engine drag which provides a smoother down shifting experience and comfortable ride while improving your ability to maintain traction when facing poor road conditions. Lastly, the larger friction zone and decreased lever effort reduces your clutch fatigue, which can be beneficial in urban areas or when riding in traffic.
• Indian Springfield, Chieftain, Indian Challenger, Roadmaster and Indian Pursuit models feature a redesigned LED headlight, which improves reach and spread of light – helping the rider see what lies ahead, while also improving their visibility to other motorists on the road.
• Integrated buttons on the Heated Seats and Heated and Cooled Seats for PowerPlus and heavyweight Thunderstroke models now feature haptics, which allow riders to feel the button's responsive when wearing gloves.
• Indian Pursuit Premium Package** models now offer Lower Fairing Storage compartments as standard.
Across the line, Indian Motorcycle has introduced an array of new paint colours for international markets, including Sagebrush Smoke for Chief Dark Horse plus Stryker Red Metallic on Roadmaster Limited and Indian Pursuit Dark Horse. Bronze Pearl Metallic is a new colour option on Roadmaster Limited and Indian Springfield models, while Titanium Smoke is introduced to Indian Challenger Dark Horse. For a comprehensive view of the lineup's new paint options, please visit IndianMotorcycle.media.
For 2023, Indian Motorcycle is introducing an array of functional accessories. First, in partnership with CruzTOOLS®, Indian Motorcycle is launching three accessories, including two tool kits compatible with all models and an axle adapter for FTR models. To add storage to most models, a new All-Weather Vinyl Tail Bag attaches to select passenger seats or luggage racks. In addition, a new Syndicate Heated Seat is available for Indian Challenger models, while a Reduced Reach Kickstand is now available for all Indian Challenger and Indian Pursuit models.
For the Chief line, Indian Motorcycle is launching two new bag options. The Chief Fork Bag attaches securely to the front of the handlebars and is perfect for storing smaller items like gloves, glasses, cell phones or water bottles. The new Chief Bobber Saddlebags are water-resistant and add convenient storage without sacrificing style.
For added comfort, Indian Motorcycle is offering Chief riders an upgraded Comfort+ Solo Seat and a two-up Syndicate Seat. The Comfort+ Solo Seat pulls design inspiration from old-school muscle car interiors. The top is plusher than the stock seat and contours to hold the rider securely and comfortably. The new Chief Syndicate Seat complements the bike's distinct design, while adding comfort and support for both rider and passenger. The Syndicate Seat is made with a durable, weather-resistant black vinyl that won't fade.
For Chief passengers, Indian Motorcycle is introducing the Low Profile Passenger Backrest, which complements the bike's style and adds cushioned support to the passenger's posterior.
Lastly, the new Quick Release Low Profile Trunk is factory engineered to add exceptional style, passenger comfort, and extra storage space to Indian Motorcycle bagger and touring models, while still maintaining a streamlined look. The hinged, lockable lid lifts to the side with the assistance of a gas strut for ease of opening, as well as to stabilise the trunk while open. The trunk bottom is covered with a soft, automotive-quality liner to reduce cargo from moving while riding. The Quick Release Low Profile Trunk's 46 litre volume easily fits two half helmets, gloves, and a jacket, and with a 10 kg cargo limit is perfect for day trips and small adventures. Quick Release technology lets riders install or remove the trunk quick and easily without tools and no mounting hardware remains on the motorcycle.