Targa is a form of rally racing that's hugely popular in Australia, conducted on closed tarmac roads that on any other day are open to the public. In the case of the annual Targa High Country (THC), these roads are in the Victorian Alpine region approximately 2.5 hours north-east of Melbourne, making it one of the most accessible events on the Targa calendar.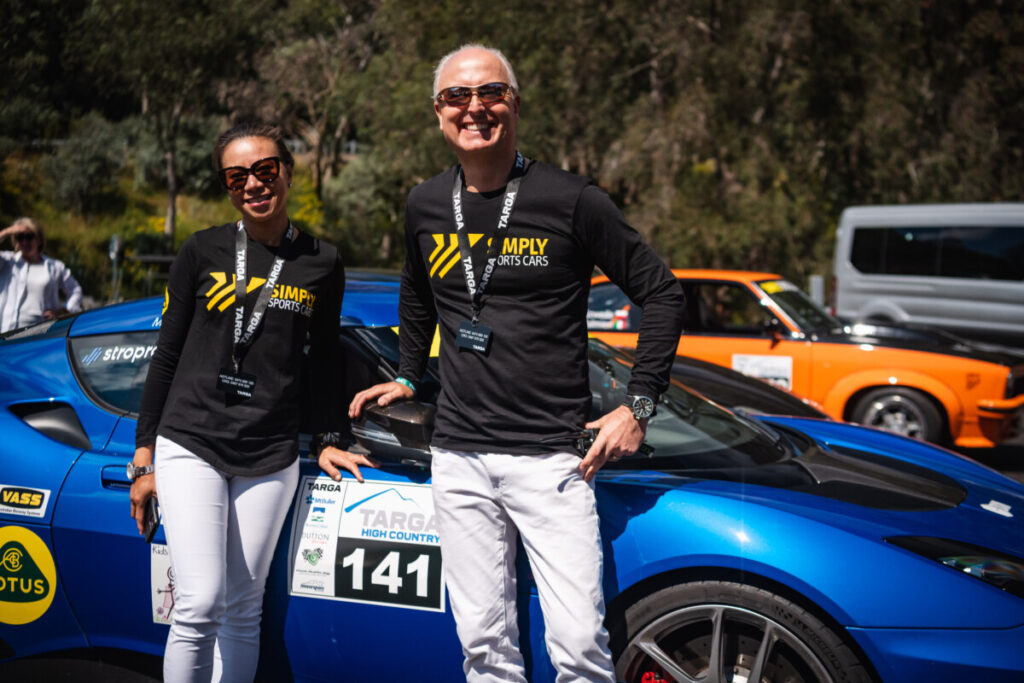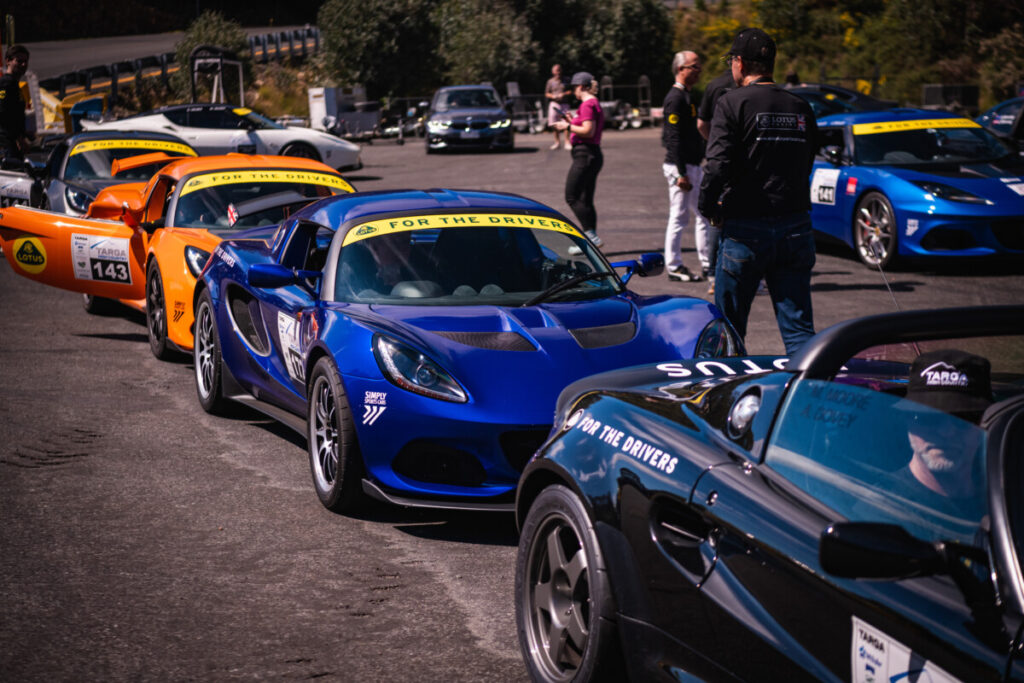 Starting and finishing each day in the Alpine resort village of Mount Buller, the event is run Friday to Sunday. Teams cover just over 900km, of which roughly a third are driven at speed on those closed roads.
THC is the mid-point of the three-round Motorsport Australia Targa Championship, which commences with Targa Great Barrier Reef – held in Cairns in September – and concludes at Targa Tasmania in April.
THC isn't just about competitive racing. An equally important component is the Targa Tour, which allows people to experience the thrill of spirited driving on closed public roads without the pressures of competition.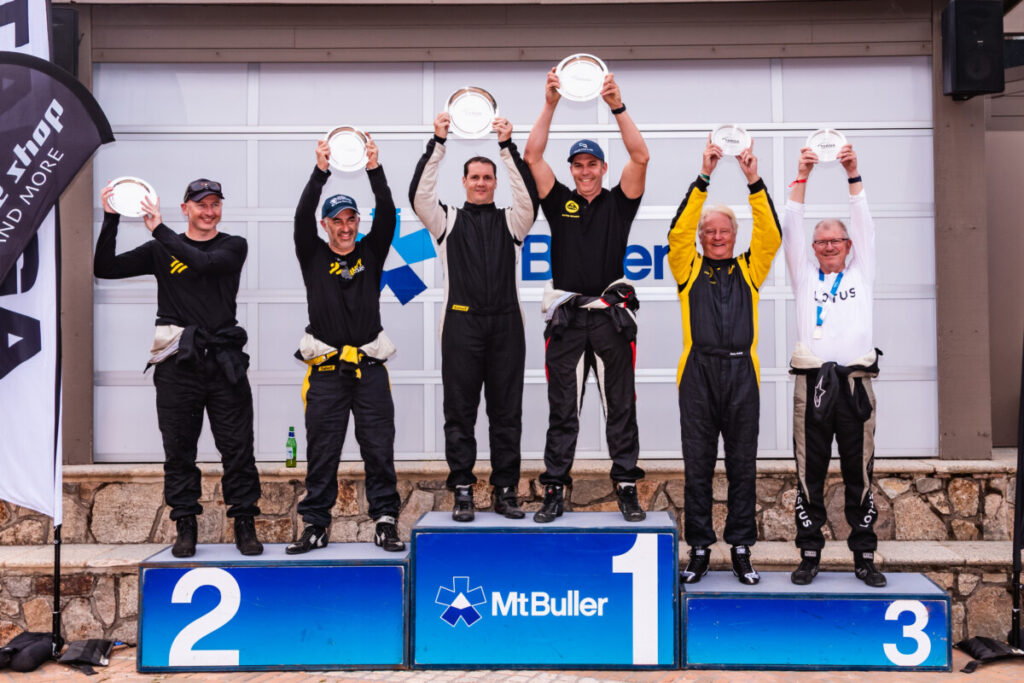 Lotus Cars Australia and Simply Sports Cars have been supporting customers participating in Targa events for more than a decade. What started with one competition car at Targa Tasmania in 2012 grew to 49 cars – competition and the Tour – at the THC 2022, staged in February.
After months of lockdown, it was no surprise to see a record number of Lotus cars on the start list, with 27 in the Tour plus a further 11 in competition. A further 11 non-Lotus cars were entered in the Tour, bringing the total under Lotus Cars Australia / Simply Sports Cars management to 49 cars – the most ever.
With each requiring two occupants (driver and co-driver), and Simply Sports Cars providing eight support crew for the event, a total of 106 people had to be accommodated, fed, watered and supported. It's a huge logistical exercise for the Lotus Cars Australia team.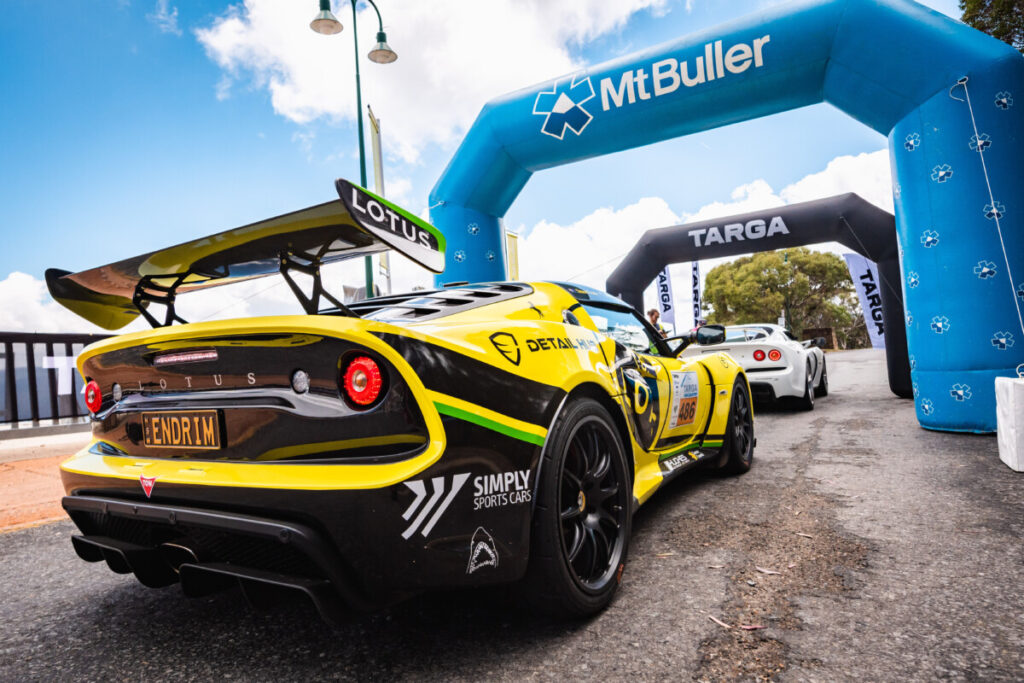 For many, Targa is and always will be about the competition. This year we had teams entered in two competition classes.
GT Sports Trophy – a maximum permitted speed of 130km/h
GT Outright – a maximum permitted speed of 200km/h
To be competitive you need a lightweight agile car that can accelerate fast, is capable of late-braking into corners and can carry its speed to power out of the curve. Sound familiar? Sounds like a Lotus.
The results sheet definitely suggests a Lotus is the car to have, with the first seven places of the GT Sports Trophy competition going to Lotus teams. This is the second year running that Lotus has completed a podium lockout. The class was won by the team of Matthew Gibbens and Tim Jurd in their Exige Sport 410. They were closely followed by Steve Sher and Fergal Murphy in their Exige S, then Rob Bryden and Ian Noble, also in an Exige Sport 410. The top three were separated by less than 90 seconds after three days of competitive driving.
The stage is now set for an exciting Targa Tasmania. Gibbens and Jurd will be out to claim their second victory, having won in 2021. If they do they will be odds-on to secure their first ever Motorsport Australia Targa Championship. They won't have it easy though – there will be plenty of Lotus cars chasing them!
If you are wondering how much fun it is being on a Lotus Targa Tour, the following feedback from one customer sums up the experience.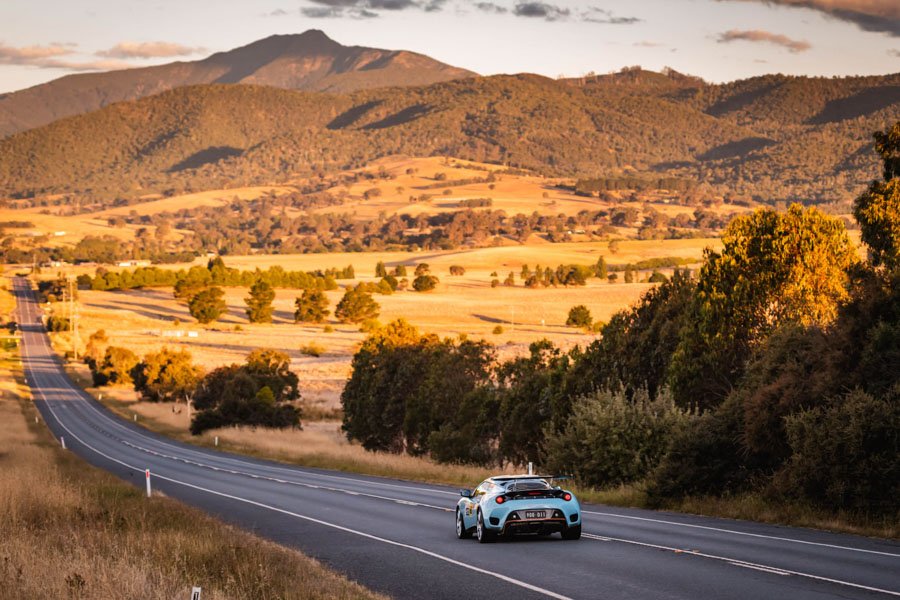 "Awesome, brilliant, amazing – just some of the accolades I can think of. Lotus Cars Australia and Simply Sports Cars, thank you so much, your hard work is incredible, you brought to life an event experience that I'll never forget. Friends made, laughs had, and the opportunity of participating has done more than tick something off my 'bucket list'. It's resulted in the bucket being emptied and refilled… with just more Targa please!"