Dutch submersible manufacturer, U-Boat Worx, and adventure vessel company, ROAM, have joined forces to offer an unrivalled combination deal that blows all other options out of the water.
U-Boat Worx's award-winning NEMO – the smallest and lightest submersible ever produced – is now available to buy as part of a combination package with 24 meter support vessel ROAM SHADOW. Pitched at a record starting price of just six million Euros, the package provides new and existing yacht owners the unique opportunity to access the world of expedition yachting at a fraction of the price of a superyacht.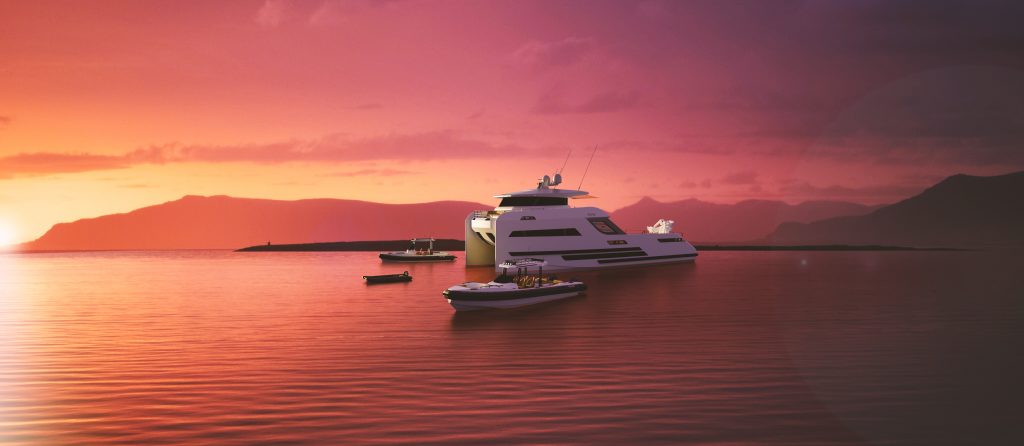 Built to explore the deep sea in air-conditioned comfort, NEMO can safely dive up to a 100 meters. Combined with ROAM SHADOW it provides a turn-key dive platform for the entire family. Adventurers of all ages can explore hidden shipwrecks, search for new aquatic species or simply enjoy a window onto the vibrant underwater marine environment.
At just 1.55 meters high, the two-seat submersible neatly fits on ROAM SHADOW's aft deck. A single lifting point means it can easily be placed on a flat surface without the need for a cradle or davit. Its low profile and compact footprint occupies less storage space than two jet-skis. NEMO's unrivalled credentials were highlighted at its launch in 2020, when it won a Red Dot Award for design excellence, as well as a Best of the Best in its category.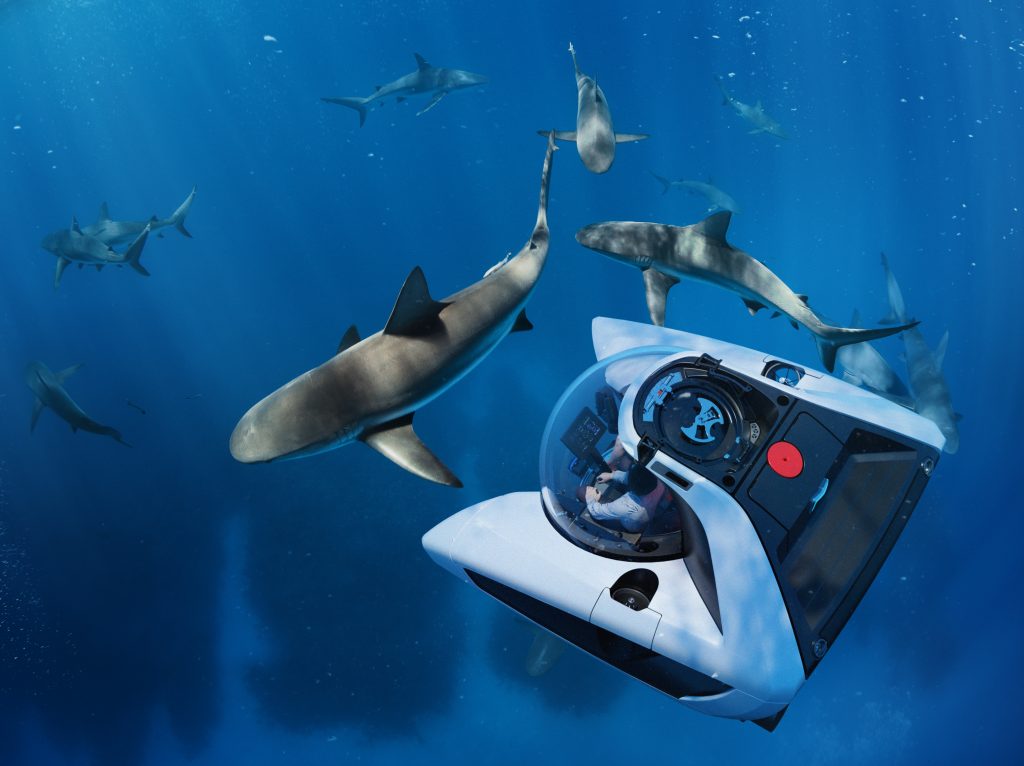 The newly-launched ROAM SHADOW has a maximum speed of 22 knots and serves as the ultimate toy carrier. Its immense storage capacity includes a large open deck for inflatable outboard RIBs, landing craft, four jet skis and a submersible. Available in 24 meters or 27 meters, ROAM SHADOW is specifically designed to be a second yacht and prioritises functionality to support a mothership, with only crew accommodation.
ROAM SHADOW comes equipped with a crane for heavy lifting, including easy deployment of the 2,500 kg NEMO into the water. With a six-ton lifting capacity, it's also capable of manoeuvring U-Boat Worx's three-person Super Yacht Sub 3, meaning owners can upgrade to a larger sub should they wish. And ROAM SHADOW's fully enclosed indoor hangar storage can convert into a gym, spa and wellness center.
As the only series-produced submarine in the world, NEMO blends affordability with customisable options and thrilling deep-sea accessibility. Together, NEMO X ROAM SHADOW present an autonomous adventure package. Covering all aspects of tender and toy ownership, it brings the electrifying world of underwater exploration to your door.