California's San Francisco Bay area is the United States' most expensive real estate market, with a median home-sale price of $1.3 million. Unlike its southern neighbor Los Angeles, the pricey San Francisco homes belong not to movie and TV stars but to the movers and shakers of the technology industry. The Bay Area boasts the country's highest concentration of tech companies and tech jobs, earning the region the nickname "Silicon Valley" after the material used to make computer chips. A home in San Francisco's Pacific Heights neighborhood sold for $43.5 million in 2021, which is the current record for the area's biggest sticker price, but a new listing in the ultra-exclusive town of Woodside aims to shatter that record. Styled like an Italian villa, the spectacular compound has been listed for $110 million.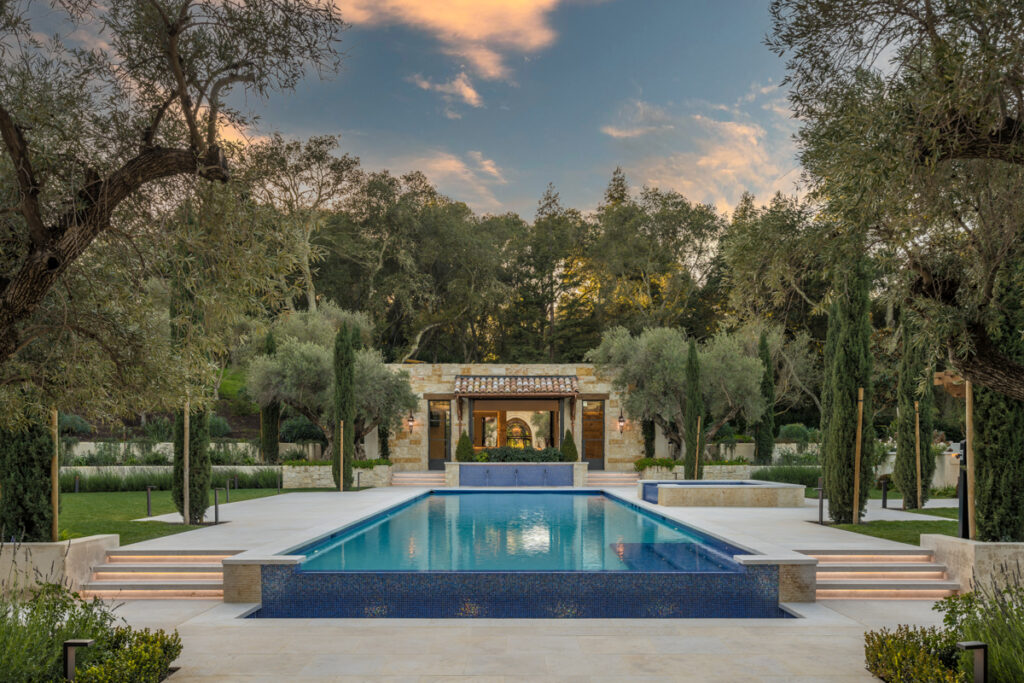 Sitting on over three acres of some of the most sought-after real estate in the world, the grounds feature a 65-foot pool with spa, an entertainment zone with an outdoor kitchen and fire pit, landscaped gardens that include fountains, a vineyard with more than forty olive trees and a rose garden with over one hundred roses as well as a private hiking trail. Nestled behind high-tech gates, the compound offers a 14,000-square-foot main home as well as a separate executive office and conference center, a fitness center/massage/hair salon building, and a two-bedroom guesthouse.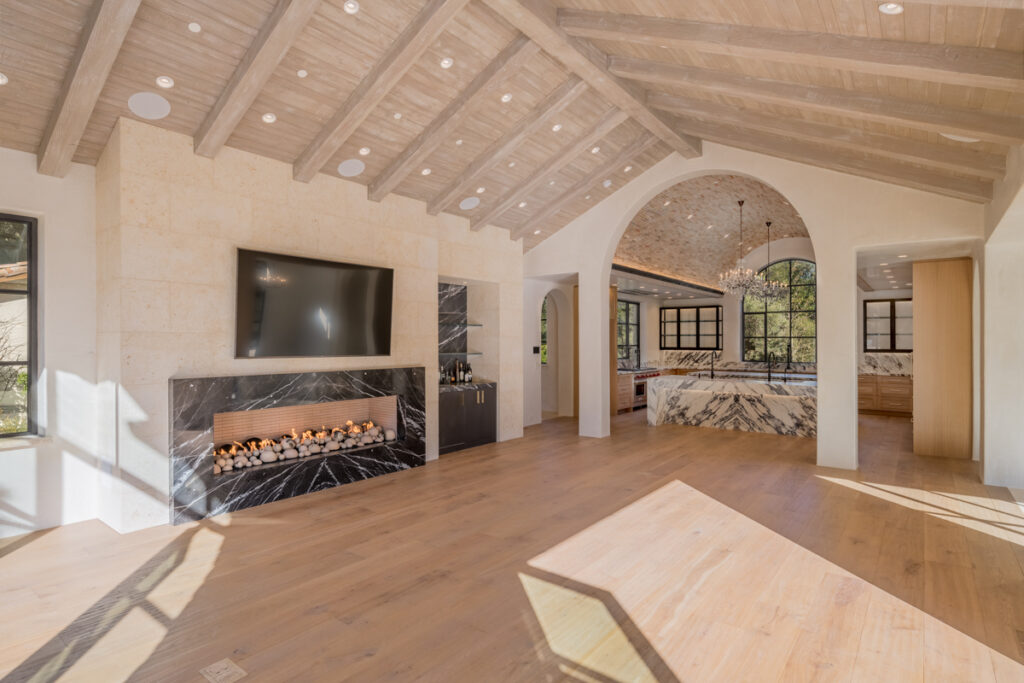 Retractable glass walls, French oak floors, and hand plastering on every surface complement rare Italian marbles inside the luxurious mansion. Crystal chandeliers and marble fireplaces feature throughout. The enormous main kitchen features two waterfall-wrapped islands, marble counters, top-of-the-line Wolf and Sub-Zero appliances, and custom-built-steel-and-glass cabinetry, while a separate chef's kitchen offers extensive storage space plus a BlueStar range with two ovens.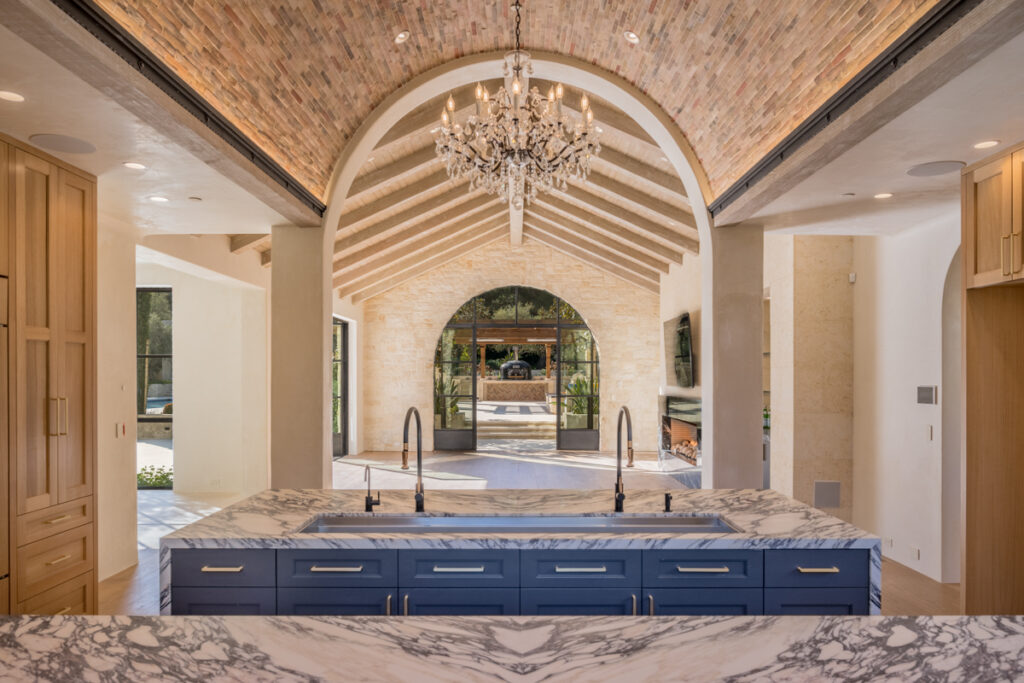 The primary suite is a work of art featuring a barrel-vaulted foyer with leather-front and glass-display cabinets that conceal a refrigerator and Miele laundry and a cathedral-beamed ceiling with chandelier. The sectionalized wardrobe room is couture-worthy. A two-sided Davinci fireplace is shared with the bathroom, which also has heated limestone floors and a marble bath for two. Each additional bedroom includes a customized walk-in closet, outside entrance, and en-suite marble bath.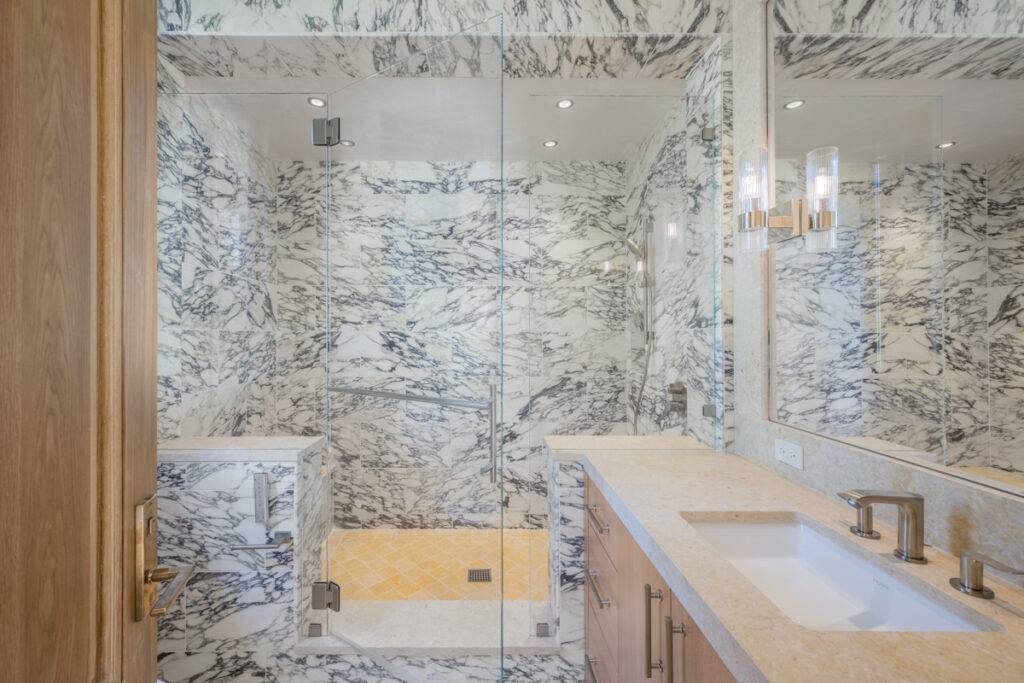 Designed for the high-tech lifestyle, the home is controlled by state-of-the-art automated systems that take care of every need for comfort, convenience, and security from behind the scenes. The home's fantastic amenities include an Atmos Dolby screening room, a golf simulator, indoor-and-outdoor lounges, and an epic wine salon for 6,000 bottles.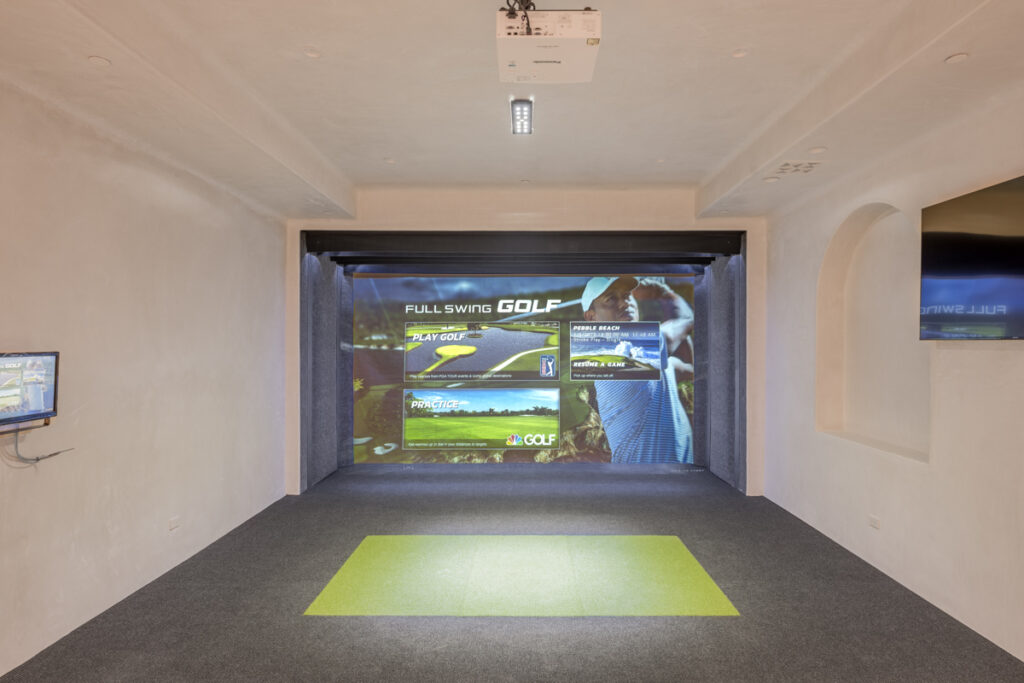 Woodside is a small town with only 5,000 residents and a median home price above $5 million. Most residents are tech investors and innovators. Larry Ellison, founder of Oracle Corporation and the world's tenth-richest man, lives down the street from the villa in a 23-acre, Japanese-themed estate. Known as an equestrian community, Woodside retains a rural residential character despite being only a short commute to Silicon Valley and Stanford University. The town is ringed with nature preserves, including the Purisima Open Space and Skaggs Point. Options for entertainment include the Michelin-starred Village Pub and Bucks of Woodside, a famed hotspot for Silicon Valley's most powerful, where many important venture capital deals have been signed.
The listing is held by Scott Dancer of Compass.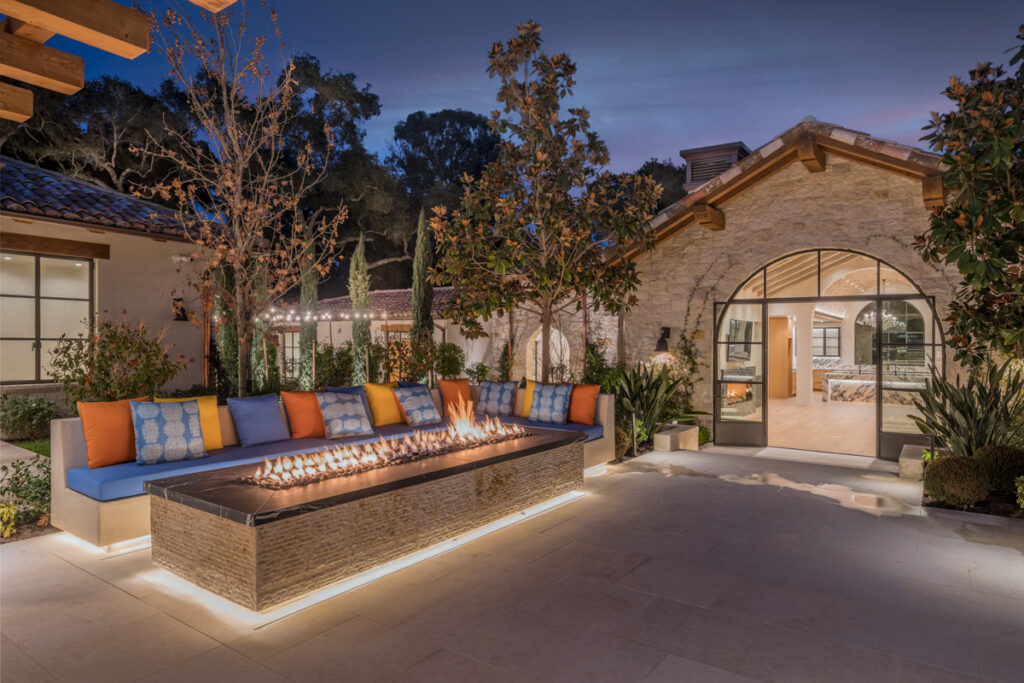 Photo Credit: Paul Rollins