In a remarkable fusion of style and innovation, two iconic Italian brands, Panerai and Prada, proudly introduce the Luminor Due Prada Re-Nylon collaboration. This groundbreaking partnership showcases the intersection of design and horological excellence, creating an accessory that seamlessly blends aesthetics with functionality.
The Luminor Due collection, renowned for its slim, lightweight, and sophisticated urban Italian design, now takes on a new dimension with the exclusive addition of Prada Re-Nylon straps. Crafted from regenerated nylon material, these straps reflect Panerai's commitment to contemporary design while paying homage to its illustrious history of crafting high-precision timepieces.
Prada Re-Nylon is a textile innovation that represents the evolution of Prada's iconic nylon, a material deeply ingrained in the brand's identity as a purveyor of modern luxury, beauty, and contemporary living for over four decades. What sets Prada Re-Nylon apart is its composition, being sourced from ECONYL®, a 100% recycled nylon material derived from a combination of pre-consumer (50%) and post-consumer (50%) sources, including discarded fishing nets, nylon remnants, used carpets, and industrial waste.
This collaboration not only showcases Panerai and Prada's commitment to sustainable practices but also exemplifies their dedication to preserving the environment and redefining the boundaries of modern luxury. The Luminor Due Prada Re-Nylon is more than just a timepiece; it's a symbol of conscious design and a step towards a brighter, more sustainable future.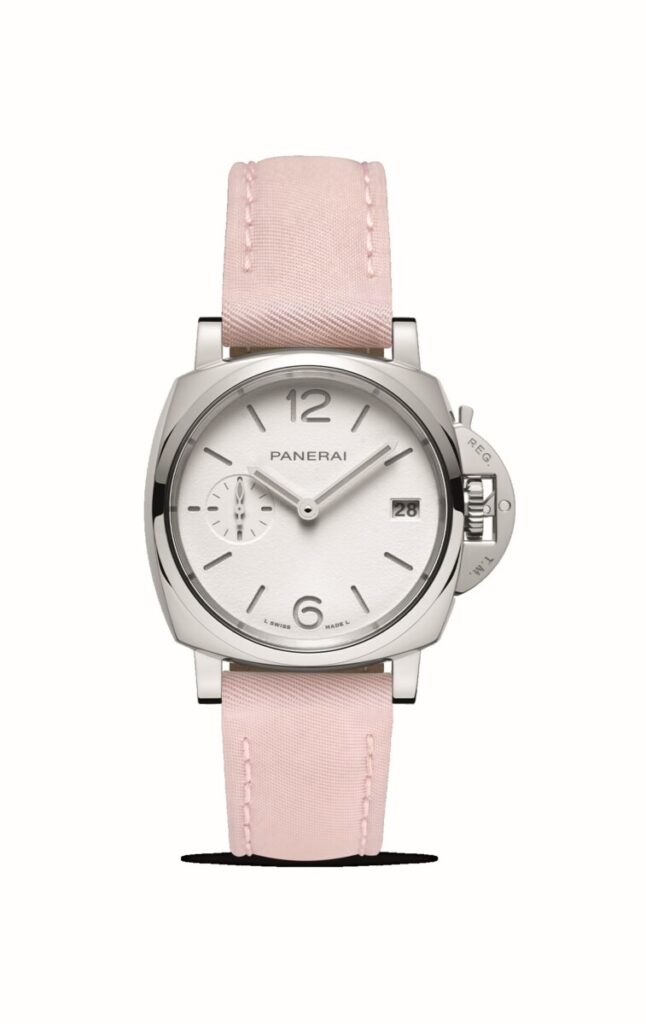 Experience the elegance of Italian craftsmanship, the innovation of sustainable materials, and the timeless appeal of the Luminor Due Prada Re-Nylon collaboration. It's a perfect embodiment of style, substance, and sustainability, reaffirming Panerai and Prada's position as pioneers in the world of fashion and horology.