Heaven's Door Double Barrel Whiskey is a harmonious blend of artistry and craftsmanship, co-created with the living legend Bob Dylan. Whether you're a whiskey connoisseur or just looking to elevate your sipping experience, this whiskey deserves a place on your shelf. Raise a glass to the spirit of innovation and collaboration, and enjoy the masterpiece that is Heaven's Door. Cheers!

Prepare to embark on a musical journey for your taste buds with Heaven's Door Double Barrel Whiskey. This Tennessee-born gem is more than just a whiskey; it's a testament to the synergy between artistry and craftsmanship, all thanks to a collaboration with none other than Bob Dylan himself. Heaven's Door is a collection of handcrafted American Whiskeys co-created by the iconic musician, a project that embodies his uncompromising dedication to his craft.
Heaven's Door Double Barrel Whiskey has been meticulously aged to perfection, undergoing a unique double-barrel process. This whiskey rests in new American oak barrels, gaining depth and character, before being finished in toasted oak barrels from the Vogeserna mountain region in northeastern France. The combination of these two aging methods results in a whiskey that is rich, complex, and truly exceptional.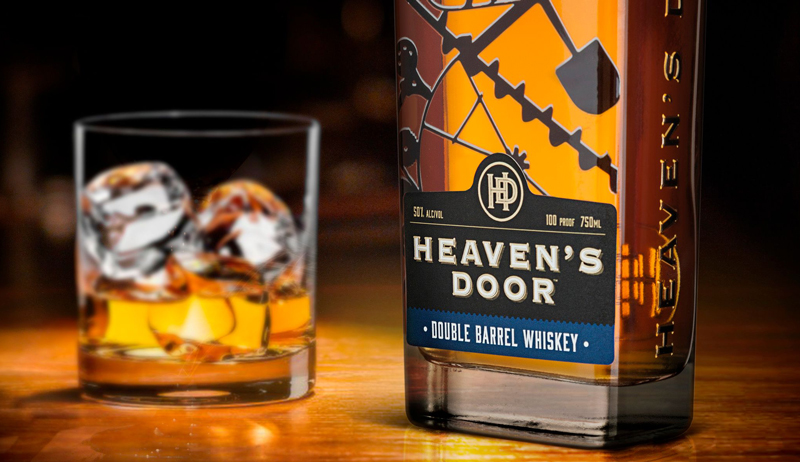 Pouring a dram of this exquisite spirit, you're immediately greeted by a full-bodied mouthfeel that promises a memorable tasting experience. The whiskey delivers a smooth yet distinctive flavor profile, with the perfect balance of vanilla, caramel, and oak, creating a harmonious blend of sweet and savory notes.
Heaven's Door Double Barrel Whiskey is not just a whiskey; it's a work of art in every sense. Each bottle proudly showcases Bob Dylan's distinctive welded iron gates, a creation born from his own studio, Black Buffalo Ironworks. These gates are not just a design element; they are a symbol of the uncompromising spirit that drives Dylan's music and creativity, and they stand as a testament to the authenticity and uniqueness of this whiskey.
Heaven's Door Double Barrel Whiskey has earned its fair share of accolades in the world of spirits. Its commitment to excellence shines through, earning the respect of whiskey enthusiasts and experts alike. With its rich and complex flavor profile, it's no surprise that this whiskey has garnered numerous awards and accolades.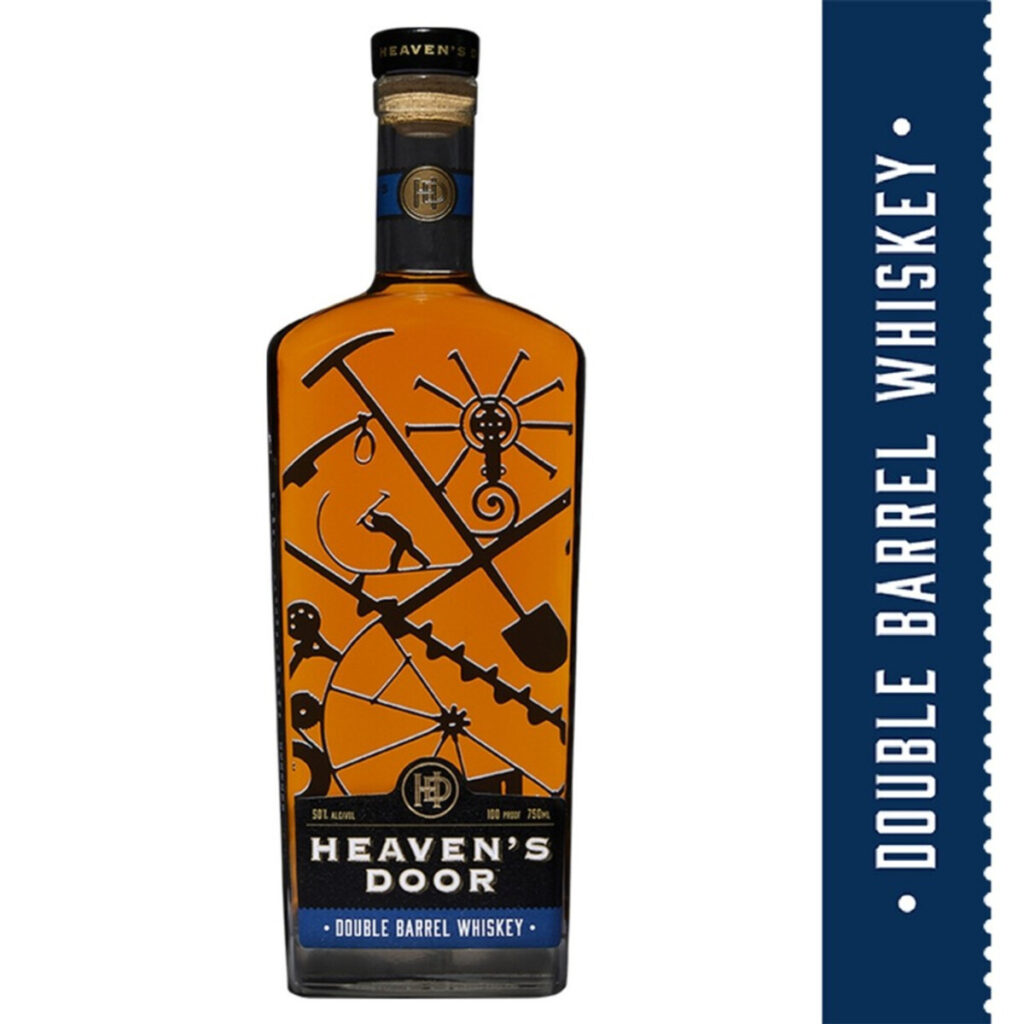 You can order Heavens Door Double Barrel Whiskey at Systembolaget's Order Assortment 59511.