Pop superstar Rihanna has become the proud owner of a luxurious penthouse located on the 40th floor of The Century condominium building in Los Angeles. The celebrity-approved and paparazzi-proof 42-story building is renowned for its exclusivity.
Previously owned by Matthew Perry, who sold it in 2021 for $21.6 million, the penthouse was purchased by Rihanna for $21 million. With this new acquisition, Rihanna will enjoy four bedrooms, nine bathrooms, and a spacious 9,290-square-foot living space, a significant upgrade from her previous smaller unit in the same building.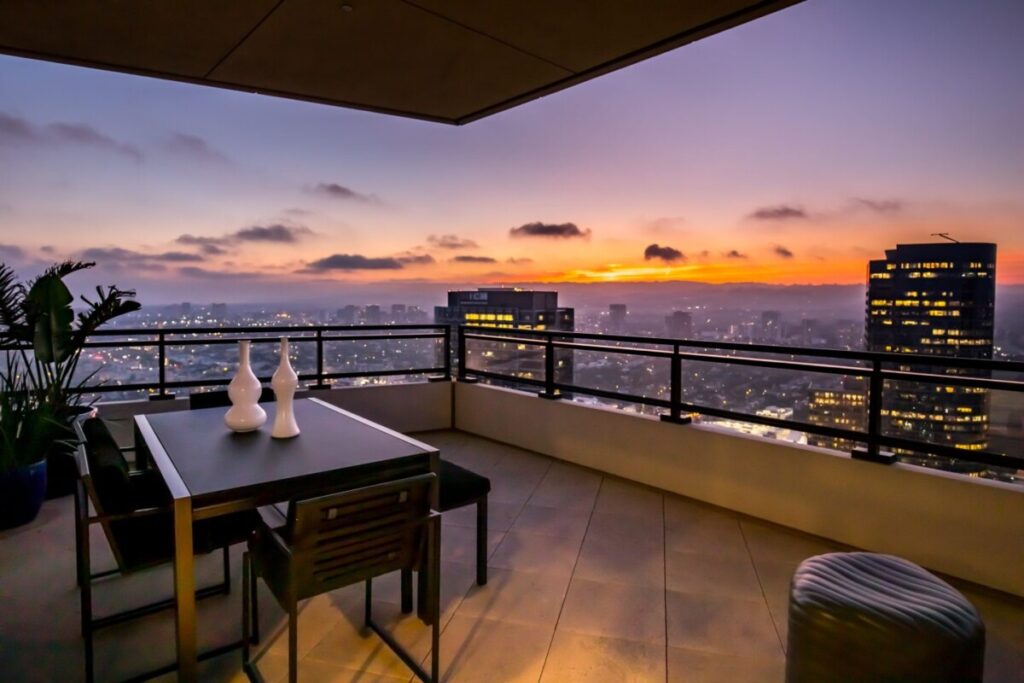 The highlight of Rihanna's new residence is its breathtaking panoramic views of the city, ocean, and mountains, which create a mesmerizing spectacle during the day and a sparkling scene of lights at night. The penthouse boasts expansive rooms, including a living room with two fireplaces and a luxurious master suite with multiple living spaces. Additionally, there are four bedrooms, eight baths, a game room, a home theater, and a chef's kitchen with island seating and a separate dining room that showcases the stunning views. Outdoor entertainment is catered to with four terraces perfect for hosting guests and dining.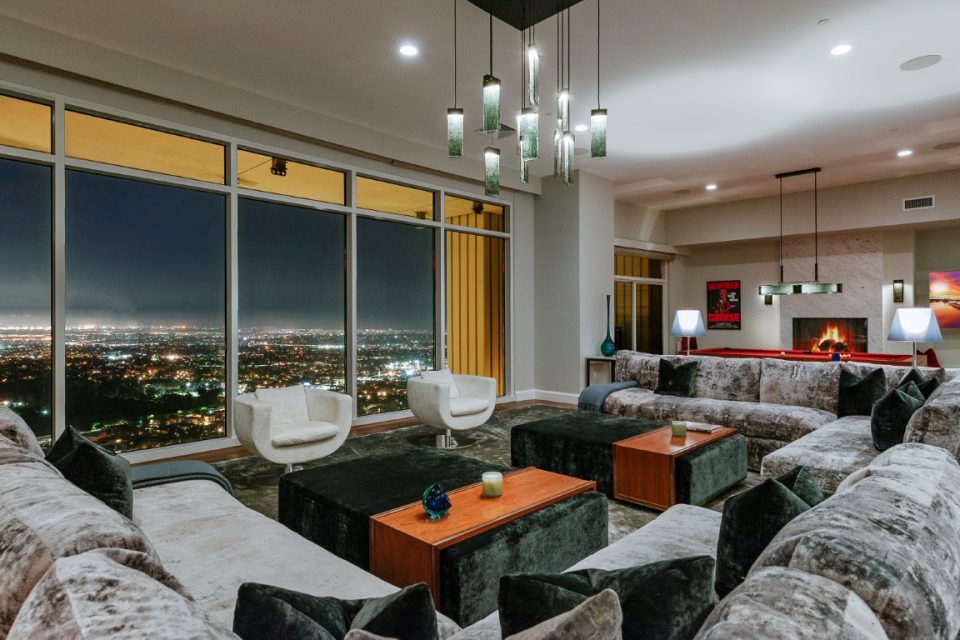 Designed by Robert A. M. Stern Architects in 2010, The Century has gained a reputation as a hotspot for celebrities. Notable owners have included Candy Spelling, widow of filmmaker Aaron Spelling, Paula Abdul, and Elizabeth Berkley. Denzel Washington, a Saudi princess, and a Russian billionaire are among the many others who have flocked to this prestigious building. The Century offers a range of amenities, including four acres of private gardens, a 75-foot-long swimming pool, a screening room, yoga and Pilates studios, and a wine-storage facility.
Matthew Perry's ownership of the entire 40th floor began in 2017 when he embarked on significant upgrades to the property with architect Scott Joyce and interior designer LM Paganoe. After listing it for sale in 2019 for $35 million, Perry eventually sold the condo to Nick Molnar, the Australian co-founder of Afterpay, in 2021 for a reduced price of $23 million. Molnar then listed the apartment in late 2022 for $28 million. Both transactions rank among the most expensive condo sales in the history of Los Angeles residential real estate.
Both Rihanna and Perry are avid collectors of luxury homes in Hollywood. Rihanna has owned or rented numerous properties, including two in Beverly Hills that she currently rents out. Besides The Century penthouse, Perry has owned luxury homes in Pacific Palisades and a 5,500-square-foot Malibu Beach home, which he sold for $13.1 million in 2021.
Matthew Perry is widely recognized for his role as Chandler Bing in the popular sitcom Friends, where he earned $1 million per episode. He has continued to work in television, film, and theater, with his recent project being a two-part miniseries portraying Ted Kennedy in The Kennedys: After Camelot, produced by Reelz. Rihanna, on the other hand, has achieved tremendous success in the music industry, selling over 250 million records. She recently captivated audiences with her performance at the 2023 Super Bowl halftime show. Rihanna currently resides with fellow singer A$AP Rocky and is expecting their second child.
Photo Credit: Michael MacNamara and Jason Speth, courtesy of Compass