UnchainedTV, the brainchild of renowned TV journalist and New York Times bestselling author, Jane Velez-Mitchell, is hitting the airwaves with an electrifying lineup of rock star-infused content.
Derrick & Tanya's Highway To Health, a rock 'n' roll twist on the travel show genre, is the latest sensation to grace UnchainedTV's streaming platform. This innovative series, hosted by international touring rock performers Derrick Green and Tanya O'Callaghan, invites viewers to join them on a globe-trotting adventure to captivating destinations, where they not only meet extraordinary guests but also savor delectable plant-based cuisine.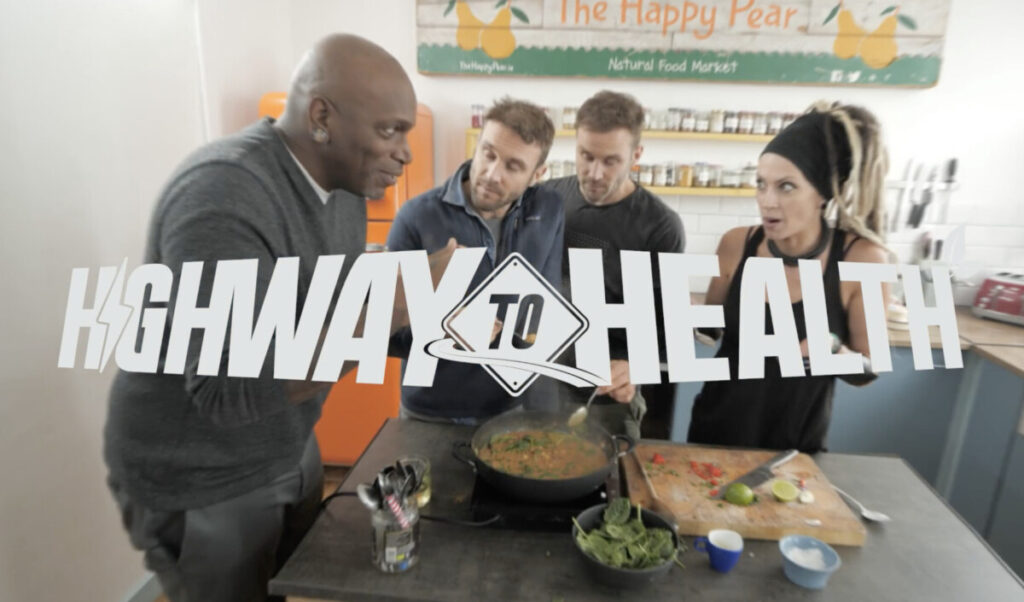 The show boasts appearances by other notable celebrities, including the likes of Kat Von D and actor/director Kevin Smith. Smith's segment is particularly eye-opening as he recounts his initial resistance to his daughter, actress/musician Harley Quinn Smith's vegan lifestyle. Following a heart attack scare, he took the plunge into veganism and was pleasantly surprised by both the culinary delights and the subsequent improvement in his health. This compelling conversation is masterfully directed by Lucy Jones and John Hennessy.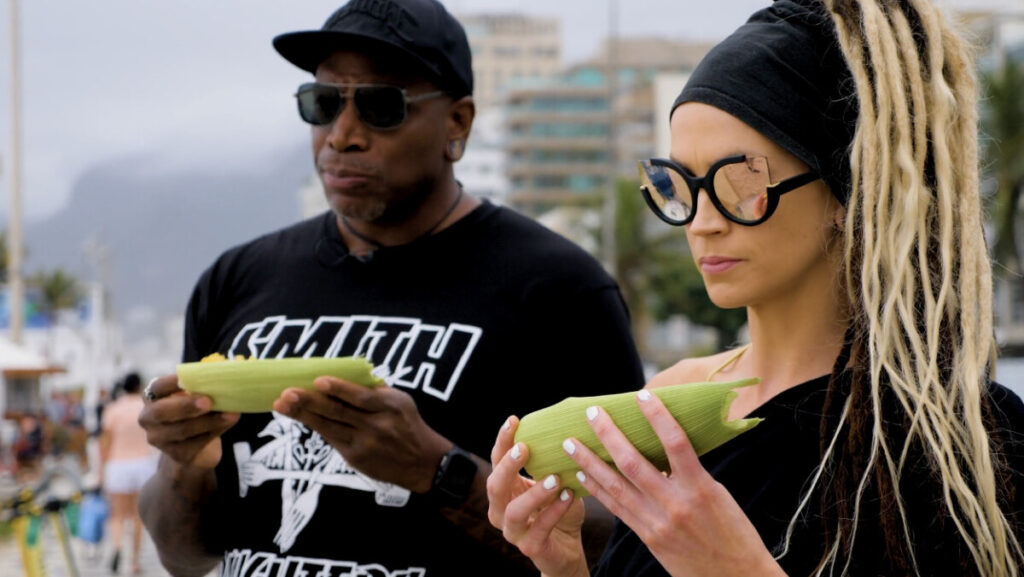 Derrick Green, best known as the vocalist of the Brazilian heavy metal band Sepultura, takes viewers on a gastronomic journey through Brazil's rich tapestry of exotic fruits and vegetables. His firsthand experiences make viewers feel like they're right there with him on tour, indulging in mouthwatering dishes. Alongside Green is the acclaimed Irish musician Tanya O'Callaghan, a brilliant bassist who has shared the stage and collaborated with legends such as Whitesnake, Bruce Dickinson (Iron Maiden), Maynard James Keenan (Tool/APC), Dee Snider (Twisted Sister), and Steven Adler (Guns N' Roses), to name a few.
In a serendipitous twist of fate, O'Callaghan and Green also take the spotlight in another exceptional film streaming on UnchainedTV, the Punk Rock Vegan Movie, written and directed by none other than renowned musician Moby himself.
UnchainedTV stands as the world's sole vegan-focused, animal rights streaming television network, offering an extensive catalog of over 1,000 documentaries, cooking shows, talk shows, and travel shows, all aimed at inspiring people to make the transition to a plant-based, cruelty-free lifestyle for the benefit of animals, people, and the planet.
A recent study conducted by the University of Oxford underscores the environmental impact of adopting a plant-based diet. The research reveals that such a dietary shift can drastically reduce one's emissions footprint.
Jane Velez-Mitchell, the visionary behind UnchainedTV, commented, "Major news outlets regularly cover stories about the climate crisis, including floods, fires, and extreme heat—symptoms of an escalating problem. A recent Oxford study demonstrates that individuals adhering to plant-based diets produce 75% fewer greenhouse gas emissions than those consuming more than 3.5 ounces of meat daily. Moreover, vegan diets exert significantly less harm on land, water, and biodiversity. It's high time we share this solution."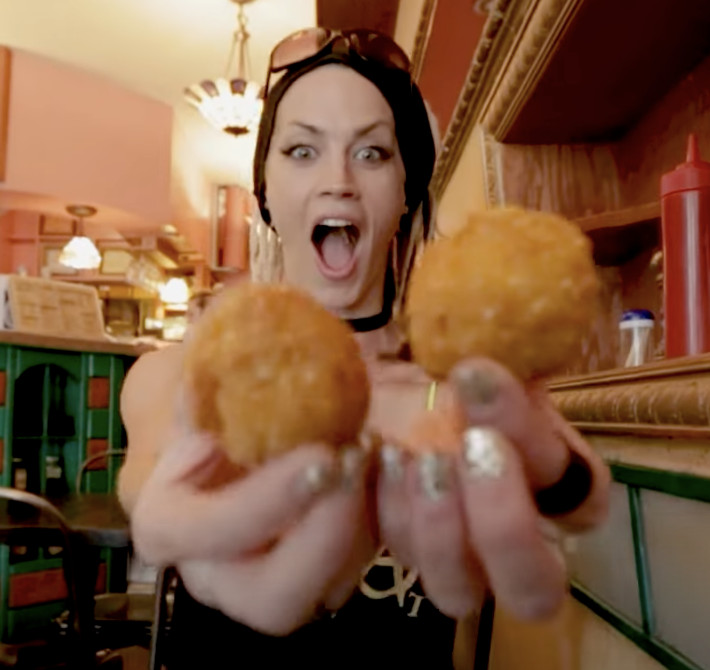 With more than three decades of experience in mainstream television, Velez-Mitchell founded UnchainedTV out of frustration at the continued disregard for a powerful solution to the climate, biodiversity, and healthcare crises.
UnchainedTV operates as a nonprofit organization and offers its content entirely free of charge. To tune in, viewers can download the UnchainedTV app on their mobile devices from their respective app stores. It's also accessible on popular streaming devices like Amazon Fire Stick, Roku, and Apple TV. Excitingly, UnchainedTV is now available for download on all Samsung TVs. For those who prefer an online experience, the platform can be accessed at https://watch.unchainedtv.com/browse.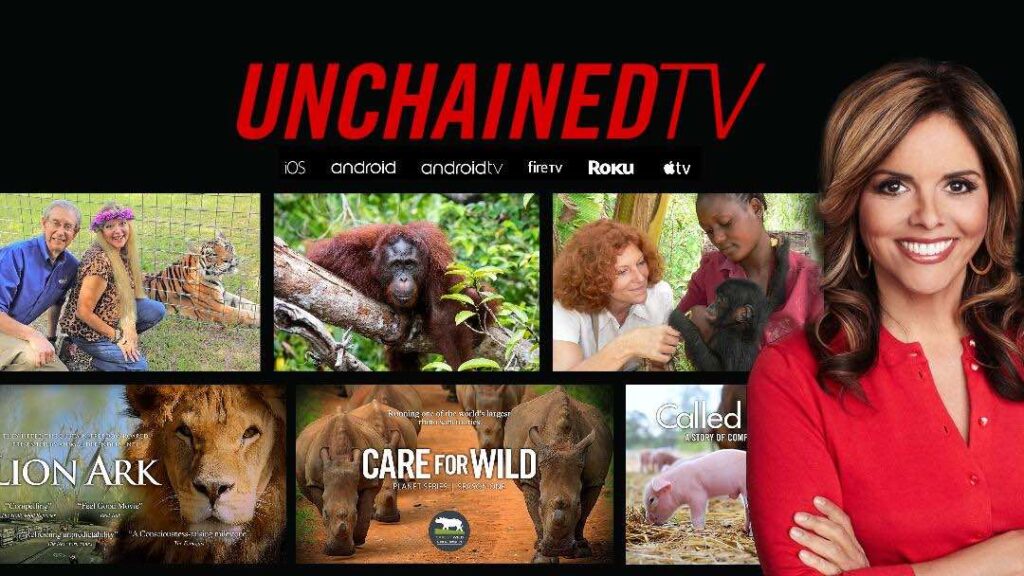 UnchainedTV is your passport to a world of captivating content, combining rock 'n' roll flair with the mission to promote a compassionate, plant-based lifestyle. Don't miss out on the adventure – join the movement today!