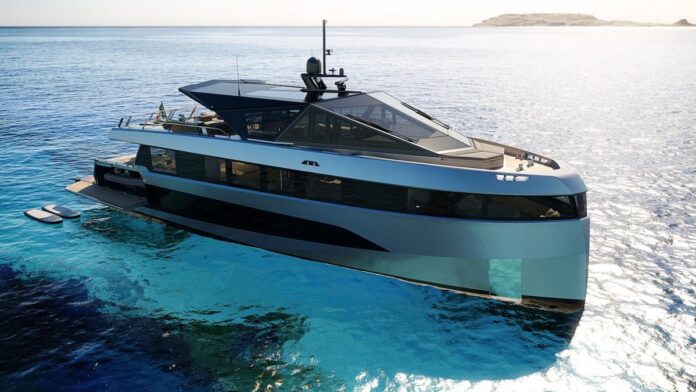 Wally's latest superyacht offers a classic yacht feeling combined with family-friendly visions for the future.

You can usually trust Wally's sense of quality and design, and we were not disappointed when the latest superyacht was presented.

The Wally Hybrid Yacht 200 (WHY200) is reminiscent of a stylish spacecraft and offers up to 50% more living space compared to other boats of her size.

The Wally Hybrid Yacht 200 concept is led by chief designer Luca Bassani together with Ferretti Group's engineering department with maritime architecture from Laurent Giles NA and interior design from A. Vallicelli & C Studio.

Generous surfaces combined with smart interiors make this floating dream feel more spacious than it actually is and form and function are combined exemplary.

- "Today, many people find it difficult to find time to gather with their loved ones, so once you can meet, it must be special for everyone regardless of age and interests. With WHY200, we challenge preconceived notions about what a boat should be and how "It can be used. It's a platform where the whole family or group of friends can enjoy without compromise," says Stefano de Vivo, Wally's CEO.