The warmth of a fireplace is unmatched when it comes to creating a cozy and inviting atmosphere in your home. But what do you do if you live in an apartment or a villa where a traditional chimney is not an option? This is where Apartment 1 from Scandinavisk Spismiljö comes into the picture as the perfect solution for your heating and ambiance needs.

Apartment 1 is a chimney-free fireplace powered by bioethanol, and the best part is that you don't need any special permits to install it. This makes Apartment 1 a versatile option that works equally well in a villa, an apartment, or even on your terrace. Whether you want to create a welcoming ambiance in your living room, bedroom, or outdoors, Apartment provides you with the opportunity to do so without the hassle of constructing a traditional chimney.

Burning bioethanol is simple and practical. Apartment 1 is equipped with two stainless steel containers where you pour the bioethanol. With an output of 1 to 1.5 kW, Apartment 1 provides enough heat to maintain a comfortable temperature in the room, comparable to what a regular heater can produce. This means you can enjoy warmth and a fire without worrying about your electricity bill skyrocketing.

Safety is always a priority when it comes to indoor heating. Apartment has undergone rigorous safety testing by SP and has earned the prestigious P-mark as proof of its high standards. You can rest assured about your investment because Spismiljö provides a 2-year warranty for Apartment.

Apartment 1 has been featured in several popular TV productions, including "Bygglov," "Arga Snickaren," and "Sommar med Ernst."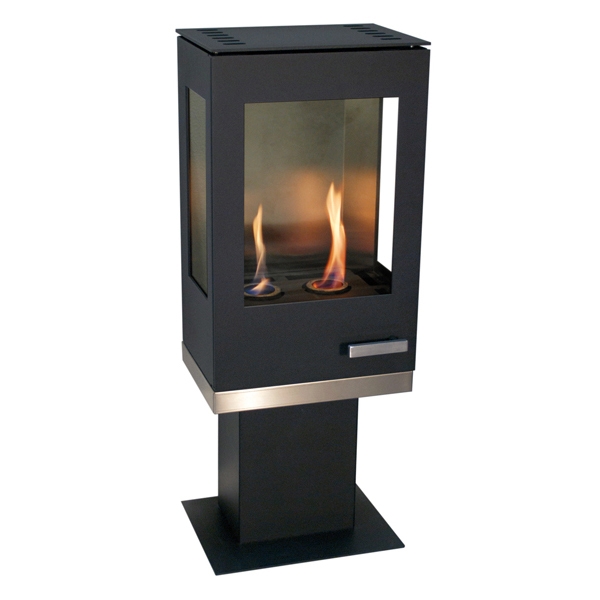 Win your own Apartment 1!

Now, you have the chance to win an Apartment 1 from Spismiljö and elevate your home décor with both warmth and style. Participate in our raffle for a chance to have this fantastic chimney-free fireplace delivered to your doorstep. You can enter by answering the following question:
What is the name of the family that succesfully have been running Scandinavisk Spismiljö in more than 30 years?
Send an email with your answer to win@lifestylepublishing.se and also write a motivation in one sentence why you should be the lucky winner of the Apartment 1! We need your answer by October 13. Good luck!