Dive into the captivating world of Cenote Tequila Reposado, an ultra-premium expression born from the stunning landscapes of the Yucatan Peninsula and the mystical allure of cenotes. This tequila, crafted exclusively from 100% Agave Azul Tequilana Weber, is a harmonious marriage of tradition, nature, and craftsmanship that beckons you to explore its intricate flavor profile.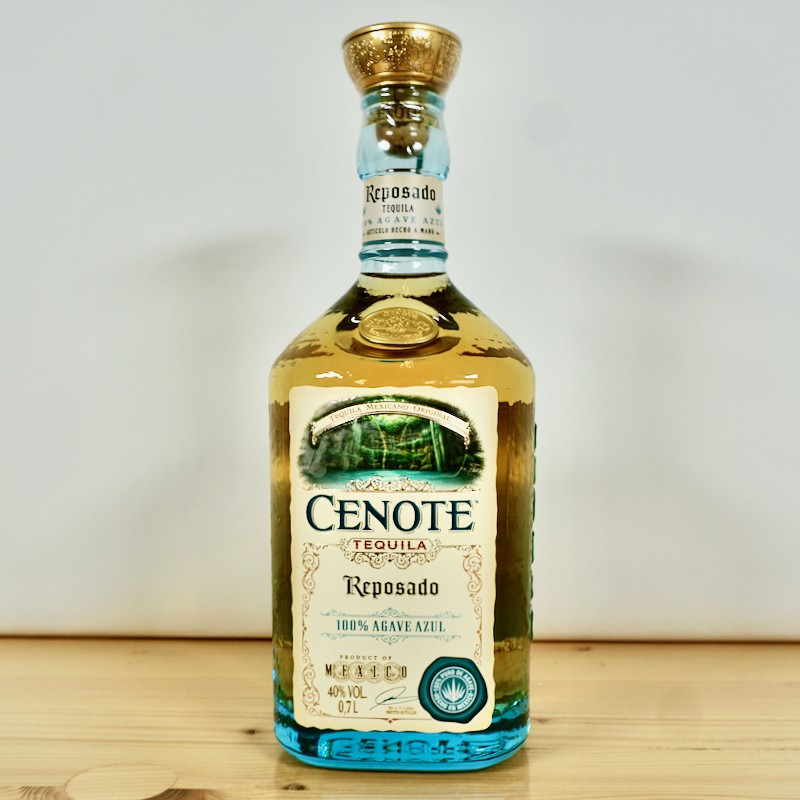 Cenote Reposado draws inspiration from cenotes, those natural swimming holes that unveil an enchanting subterranean realm. These cenotes are formed by the collapse of porous limestone bedrock, revealing hidden pools of crystal-clear freshwater meticulously filtered by the Earth herself. This tequila undergoes a transformation during its three-month slumber in American Oak barrels. It's in this aging process that Cenote Reposado matures into something truly exceptional.
Pouring into your glass, Cenote Reposado reveals a luminous light gold hue, setting the stage for what's to come.
The journey begins with your senses capturing the delicate dance of vanilla and wood notes. It's an aromatic overture that beckons you closer. Your first sip is a revelation. Vanilla takes center stage, embraced by the gentle caress of wood, all while a subtle symphony of spices and a hint of green vegetables adds depth and complexity. The tequila doesn't rush its departure; instead, it leaves you with a beautifully balanced finish that lingers, inviting you to savor the moment.

Cenote Tequila Reposado is available at Systembolagets Order Assortment number 87323. 699 SEK for 700ml.