In 1987, Peugeot introduced an iconic mill that would set the standard for mill design worldwide – Paris. It has come in countless variations, materials, and sizes and has now received a playful and colorful upgrade in the form of the ParisRama collection.
ParisRama is a breath of fresh air in Peugeot's impressive mill range. This collection consists of salt and pepper mills measuring 18 cm in height and comes in an abundance of lively colors. ParisRama mills are a feast for the eyes and a taste sensation for your dishes.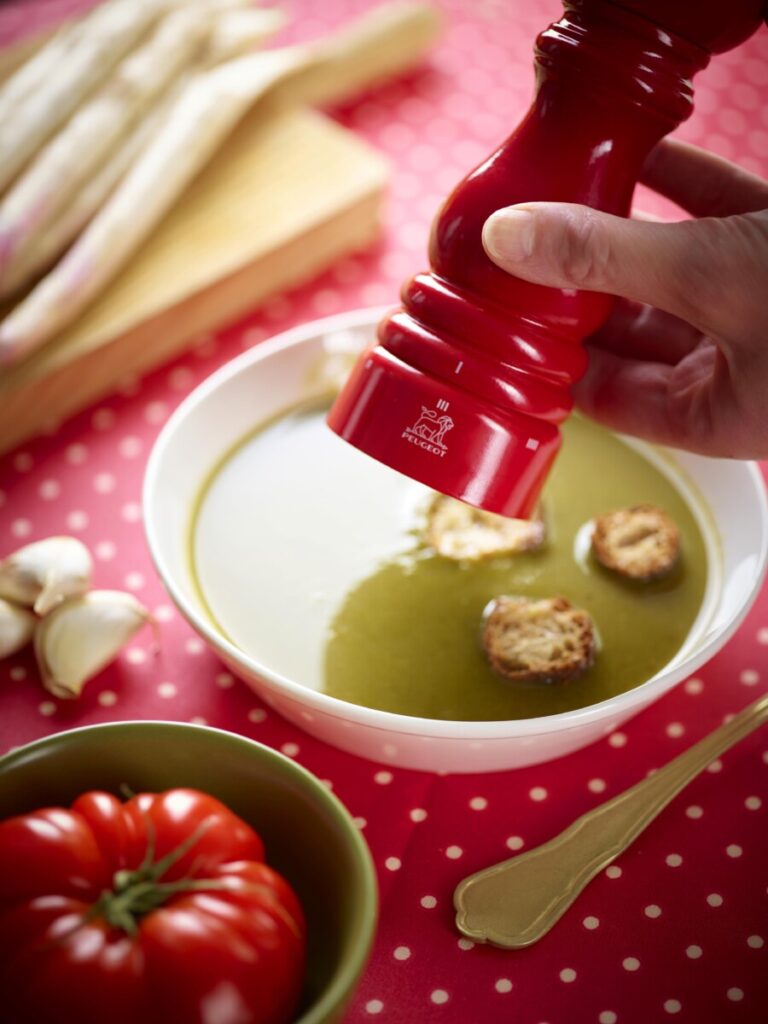 One of the most impressive features of the ParisRama mills is Peugeot's patented u'Select grinding function. It allows you to choose from six different grinding settings, from extra fine to extra coarse. With a simple twist of the user-friendly adjustment ring, you can customize the grind precisely to your needs. Whether you want finely ground or coarsely ground pepper, you can trust that ParisRama mills deliver world-class consistency and flavor.
ParisRama not only combines design and functionality but also places a focus on sustainability. The wood used for the mills is carefully selected from locally sustainably managed forests, contributing to eco-friendly production. Furthermore, the steel mechanism in the mill boasts an impressive 25-year warranty, demonstrating Peugeot's confidence in the quality and durability of their products.
Each step in the manufacturing process is executed with care and precision in Peugeot's own factory in France. From turning, drilling, and wood staining to design and mechanics, every component is assembled with passion and expertise to ensure that ParisRama mills meet Peugeot's high standards.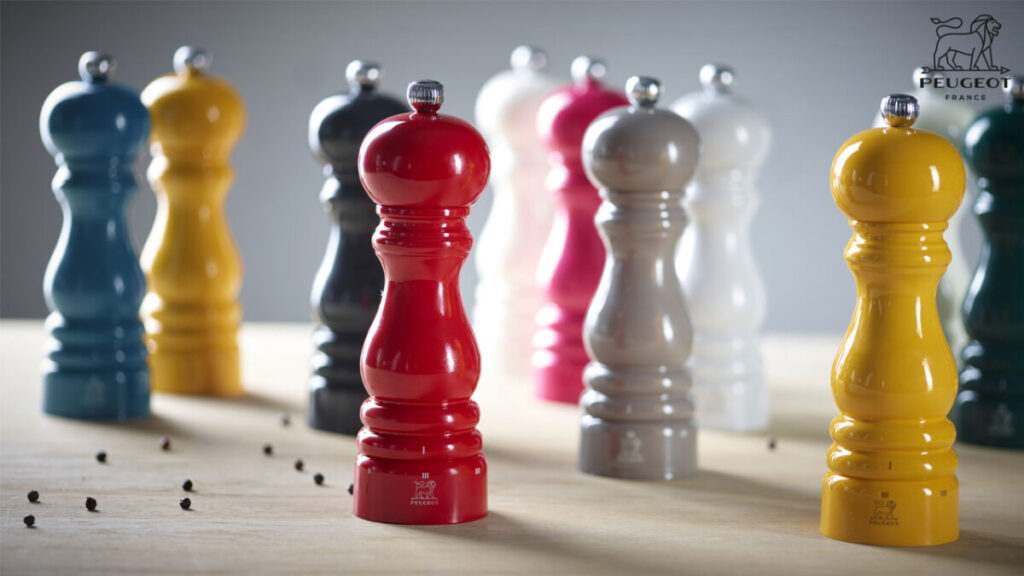 ParisRama is available in a wide spectrum of colors, including Taupe Grey, Pearl Grey, Yellow Saffron, Aubergine, Candy Pink, Slate, Forest Green, Ivory, Eggplant, Terracotta, Passion Red, Pacific Blue, and Green Pistachio. With a recommended price of SEK800, ParisRama is not only a functional kitchen tool but also a stylish interior detail.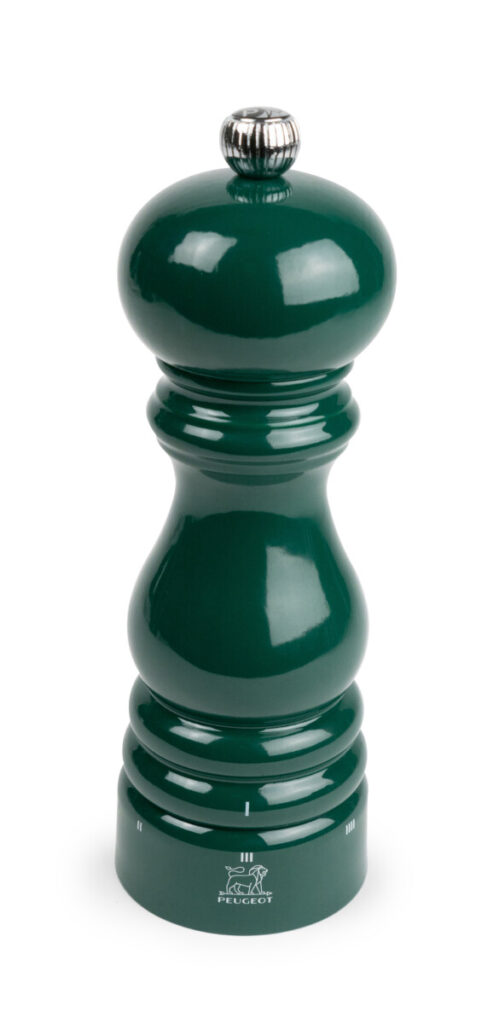 To celebrate the launch of the ParisRama collection, we will hold a contest where three lucky winners will have the chance to own one of these exclusive mills. To participate, send us an email at win@lifestylepublishing.se with a motivation why you should be the lucky winner and answer the following question:
How many colors is ParisRama available in?
Don't miss the opportunity to add a touch of color and flavor to your kitchen with Peugeot's ParisRama mills. We need your answer by October 28. Good luck!