Can Sumoi Ancestral Montonega (93341), a limited-edition treasure with only 3,600 bottles available, is set to captivate wine enthusiasts as it debuted in Systembolaget's temporary selection September 1st. This exceptional wine will be accessible at select stores and for online orders for a limited time at an enticing price of 179 SEK.
Nestled 600 meters above sea level in the northeastern Spanish region of Penedès, Can Sumoi stands as a testament to the dreams and dedication of childhood friends Pepe Raventós and Francesc Escalas. Their shared vision revolves around preserving and showcasing the classic methods and grape varieties unique to this enchanting landscape. At Can Sumoi, they embrace the forces of nature in both winemaking and vineyard management, boasting organic certification and adherence to biodynamic principles. The name "Ancestral" pays homage to the ancient winemaking technique known as the "méthode ancestral," which eschews the addition of yeast or sugar for a second fermentation in the bottle. Instead, the wine is bottled before completing its fermentation, allowing carbonation to develop naturally as fermentation concludes within the bottle. Montonega, synonymous with the parellada grape variety, further elevates the wine's prestige.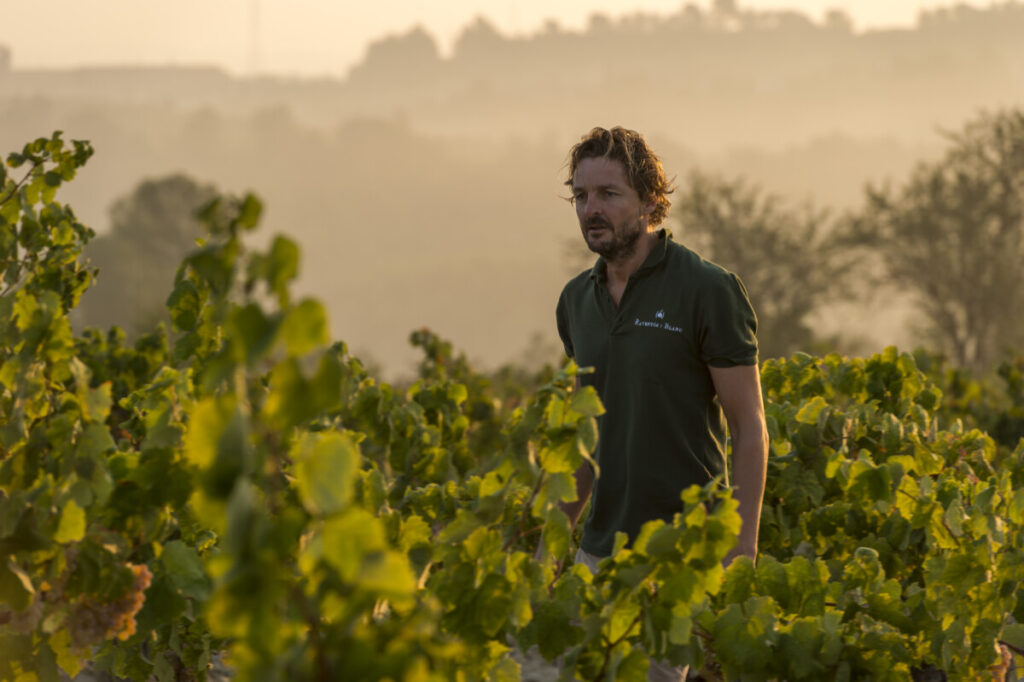 Can Sumoi has earned global acclaim as one of the finest wine producers, and their latest recognition comes from Wine & Spirits' prestigious "TOP 100" list for 2023.

Ancestral Montonega delights the palate with fruity notes of pear, honeydew melon, almond, bread, and minerals. Its refreshing acidity harmoniously blends with a medium-bodied profile and a saline touch that echoes the region's character.
This wine pairs exquisitely as an aperitif before a meal, making it an ideal accompaniment to seafood, fish, or a cheese platter.