Imagine a composting toilet that combines comfort, convenience, and sustainability. Luna is here to revolutionize the way we think about sanitation. With its innovative features and thoughtful design, Luna offers an unparalleled experience for users. The beautifully crafted water-free toilet Luna not only saves water but also offers a customizable experience, allowing you to prioritize sustainability without compromising on style.
We asked Peter Muungano Thuvander, Founder and CEO, about what inspired him to create Harvest Moon and develop a waterless toilet solution.
– Waterless toilets are already a great idea in principle – they are easier to install, more energy-efficient, and cheaper – but it was primarily two things that inspired us. The existing waterless alternatives were not up to date. There simply were no stylish and modern waterless toilets – something for my architect colleagues, and of course, anyone else who values style, quality, and comfort.
From a broader perspective, the lack of clean water and soil depletion are enormous problems, which will become even more significant due to climate change. Both the drought and flooding we have witnessed in Sweden and Europe is a clear indication that this is not just a problem "somewhere else." We are convinced that waterless toilets will play a role in addressing this.
How has the reception been for Harvest Moon toilets so far, and what feedback have you received from users?
– Very good, many people find what we are doing exciting and necessary. Some customers have now seen an opportunity to build their dream homes in places where water toilets are not allowed or feasible. Others feel that they can now invite their acquaintances to their vacation homes without being embarrassed about their composting toilets. Many architect colleagues have also taken the chance to design their bathrooms around Luna, as you can choose both color and material for Luna itself. Moreover, winning the Design-S design award for the best consumer product was extremely honoring for a new company like ours.
What future plans and innovations do you have for Harvest Moon? Are there any new features or products we can expect?
– Design and innovation are in our DNA and in everything we do, all the time. More specifically, we are working on a couple of different new products and features. The feedback we receive from our customers will determine our priorities precisely. However, from an overall perspective, we are looking into integrating waterless toilets with greywater and heating systems. This way, we can be part of the future's sustainable and regenerative living.
How do you view collaboration opportunities and partnerships to spread and promote the use of Harvest Moon toilets on a global level?
– We are unique in the sense that we are one of the few companies in this field that can actually combine design, technology, and innovation – so the opportunities are very promising. We are already working with property developers and individual sewage manufacturers to scale up our offering. In addition to that, we are involved in Vinnova projects in Uganda and Kenya, where we are working on adapting our solutions to sanitation and large-scale recycling of carbon and nutrients.
How do you envision the future of bathroom design, and how do you think Harvest Moon can be part of sustainable development?
– For us, water is magical. And we believe that the bathrooms of the future will use water in a more ritualistic way. Not wasting water and recycling it will become, and already is, a way of showing respect for water. Materials and trends come and go, but the function of the bathroom, a private space where one is, so to speak, recreated with the help of water, will become increasingly valuable. We are, of course, part of that movement along with several others.
Where will customers be able to purchase your products?
– Currently, customers can purchase them directly from us, via our website or by sending an email. In the future, we will also be available through selected retailers and collaborative partners such as home manufacturers.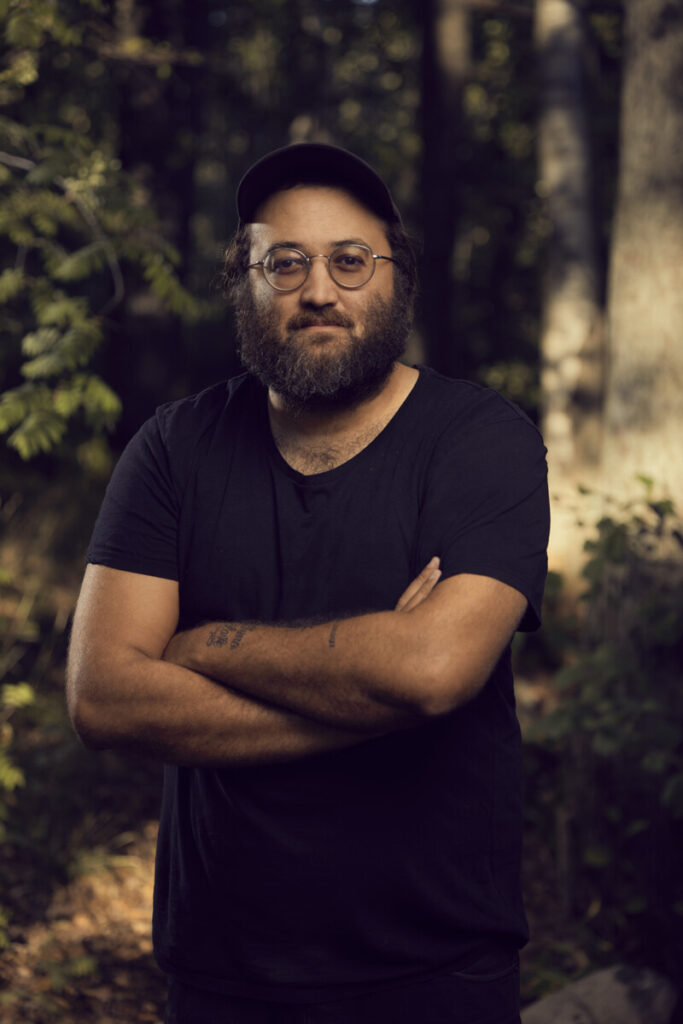 One of Luna's standout features is its soft, warm wooden seat, providing a cozy and comfortable experience. The electronically controlled hatch and automatically rotating solids bin make waste management effortless. No more handling of large urine containers or the need for complex construction work. Luna's urine transportation system is a game-changer, eliminating the hassle of traditional toilets and composting systems.
Luna takes odor control seriously. Thanks to urine nitrogen fixing after each flush and a built-in fan, unpleasant odors are kept at bay. The built-in pump allows for flexible urine handling, whether it's transported for storage, collection, or fertigation. Luna is designed to be compatible with standard gardening equipment, making it easy to integrate into your existing setup.
But that's not all. Luna is also environmentally friendly. Water scarcity and environmental degradation are critical global challenges. Luna requires no water, making it grid-independent and reducing your water consumption. By eliminating the need for flushing water, it helps conserve this precious resource while providing efficient and hygienic waste management. With each use, you contribute to reducing water consumption, making a positive impact on the environment and supporting sustainable practices. With minimal energy use, Luna maximizes odor reduction while minimizing its ecological footprint.
Beyond its impressive water-saving capabilities, the Harvest Moon toilet stands out with its exclusive design. Crafted with meticulous attention to detail, it combines functionality with aesthetics, elevating the look and feel of your bathroom. The sleek lines, premium materials, and customizable options allow you to create a unique and personalized space that reflects your style and values.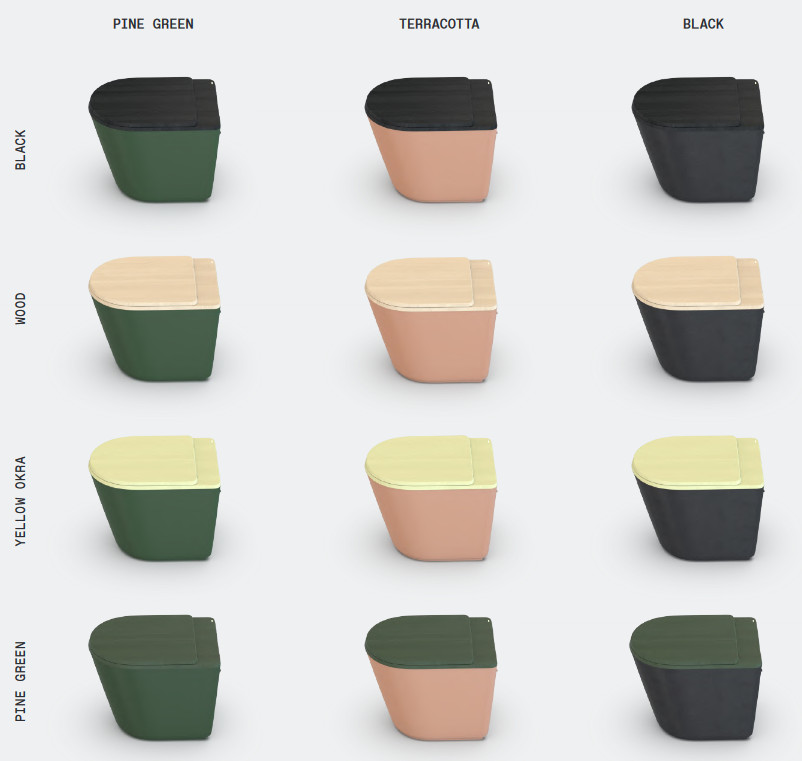 One of the remarkable features of the Harvest Moon toilet is its customization possibilities. From choosing different finishes to selecting unique patterns or engravings, you can create a toilet that perfectly complements your interior design vision. This level of customization ensures that your sustainability journey aligns seamlessly with your personal taste and preferences.
Furthermore, the Harvest Moon toilet goes beyond aesthetics and customization. Its innovative composting technology transforms waste into nutrient-rich compost, contributing to a circular economy and reducing waste sent to landfills. By utilizing this compost in your garden or for soil enrichment, you actively participate in nurturing the environment and promoting eco-friendly practices. Luna incorporates Bokashi and Terra Preta composting techniques. Bokashi enables fast and efficient composting without direct handling of human waste, while Terra Preta captures and enhances vital solid carbon. This comprehensive approach to composting ensures a circular and sustainable solution.
As part of our commitment to promoting sustainability and the extraordinary Harvest Moon toilet, we are thrilled to host a giveaway for one lucky winner. The fortunate recipient will not only receive an eco-friendly and stylish toilet but will also be featured in an exclusive reportage, showcasing the installation process and the transformative impact on their bathroom space. Through engaging text and captivating visuals, we aim to inspire others to embark on their sustainability journey with Harvest Moon.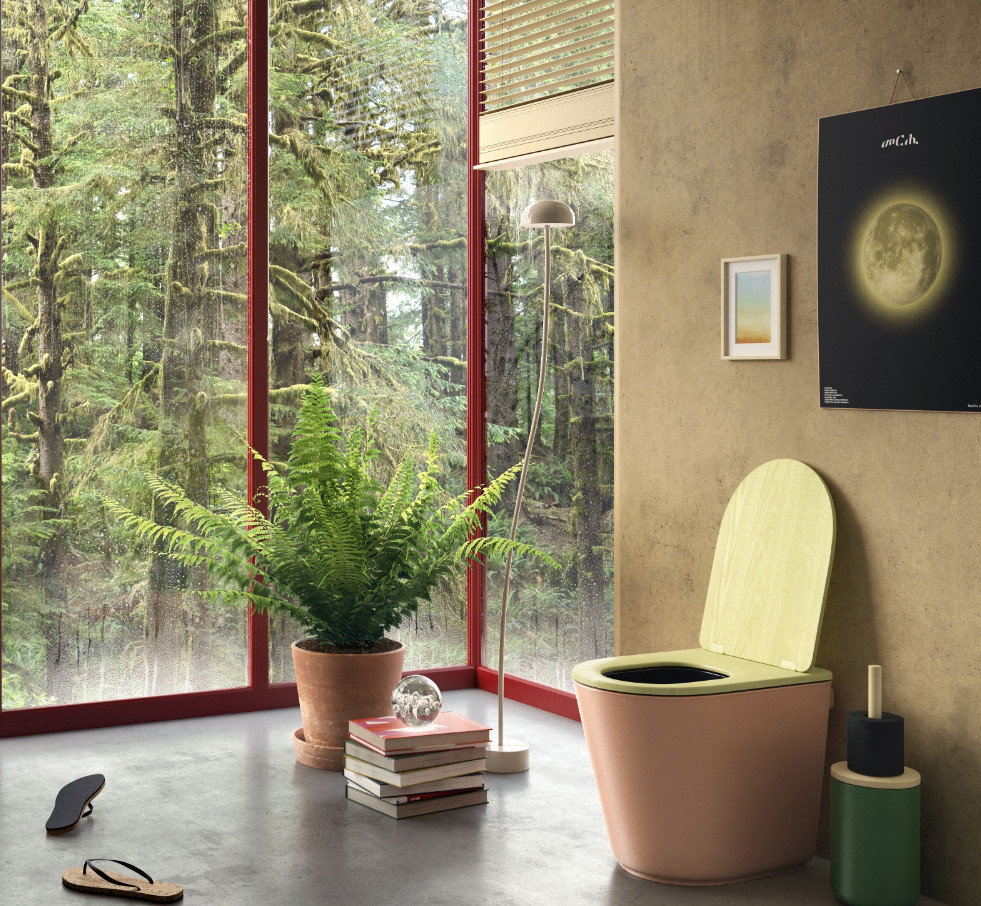 Join the exclusive raffle for a chance to experience the luxury and sustainability of a Harvest Moon toilet by answering the question below, and let us embark together on a journey towards a greener future!
How much drinking water can Luna water-free compost toilet can help you save annually?
Email your answer together with a one sentence motivation why you shall be the lucky winner of your own Luna toilet to win@lifestylepublishing.se. We need your answer by September 8.
For more information about Luna and Harvest Moon please visit www.harvestmoon.se.