Glenfarclas 15 Years – Highland Single Malt Scotch Whisky
This amber gem boasts rich sherry notes, caramel, and dried fruit on the nose. Its full-bodied, balanced palate marries sweet sherry with a malty core. The long finish preserves the elegance of sherry sweetness.
Glenfarclas Distillery, family-owned since 1865, stands as a testament to six generations of whiskey mastery. This continuity allows them to maintain traditional methods, never borrowing for production. Their commitment to direct fire stills enhances the whiskey's fullness and character, preserving the essence of the old sherry casks.
All the wood they use comes from Jerez, cooper Miguel Martin, and old oloroso casks of European oak. Their core range includes first-fill and re-fill casks. Glenfarclas even introduced 'The Family Casks' vintage releases from 1952 to 1998.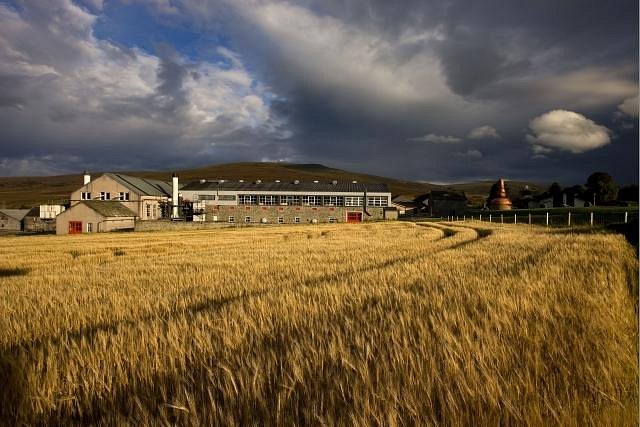 Glenfarclas is a pioneer, known for Cask Strength Whiskey, and they welcomed visitors as early as 1973. Located at the foot of Ben Rinnes, their pristine spring water and unique potstill shape create their distinctive Highland Single Malts.
In Gaelic, Glenfarclas means "The Valley of the Green Grass."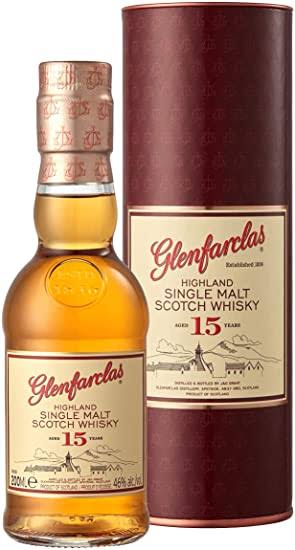 Glenfarclas 15 Years – Highland Single Malt Scotch Whisky is available at Systembolagets Order Assortment number 85587, 699 SEK for 700ml. Cheers!