WITHINGS, the pioneer in lifestyle and health products and the manufacturer of the ScanWatch Horizon hybrid smartwatch, inspired by the classic diver's watch design. ScanWatch Horizon boasts cutting-edge medical technology capable of measuring heart rate, EKG, breathing disorders, blood oxygen levels, sleep patterns, and physical activity. This is the epitome of advanced medical jewelry.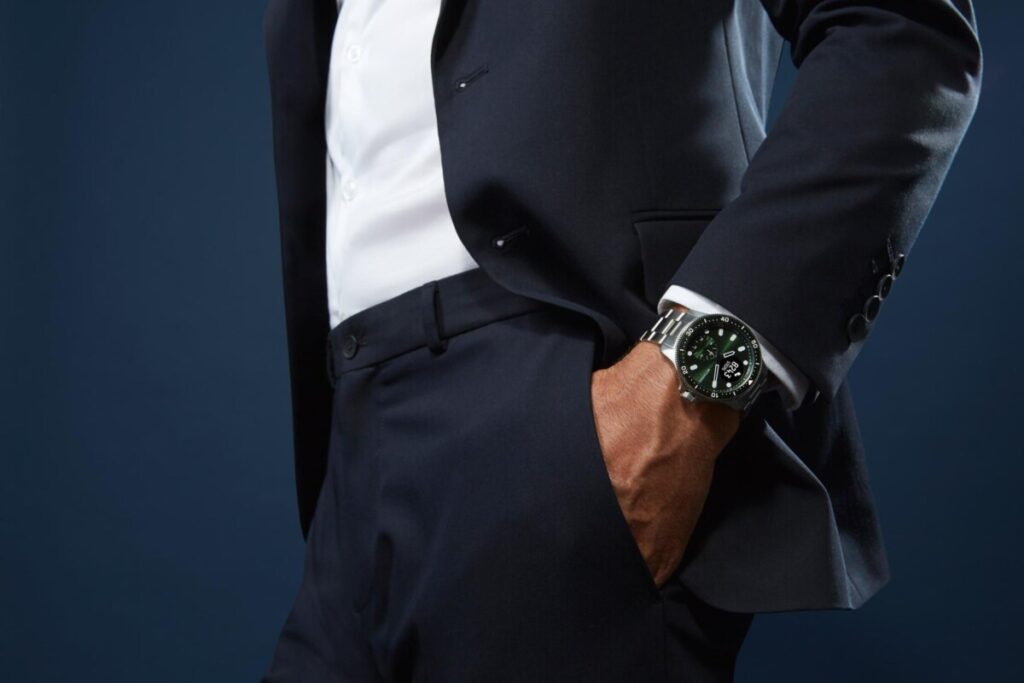 WITHINGS has combined a unique analog design with features you'd expect from a traditional and advanced diving watch. The scratch-resistant sapphire glass with an anti-reflective coating and titanium finish provides a luxurious feel. The watch comes with both a stainless steel bracelet for that classic diver's watch look and a more flexible rubber bracelet for sports use. It features a rotating bezel, Luminova luminescent indexes, and laser-engraved bezel markings. Additionally, the watch offers an impressive 30-day battery life and water resistance up to 10 ATM, making it the perfect companion for swimming, snorkeling, and other water sports, all of which can be monitored through the watch's sports technology functions and the connected Health Mate app.
ScanWatch Horizon is available in Sweden at a price of 499.95 EUR.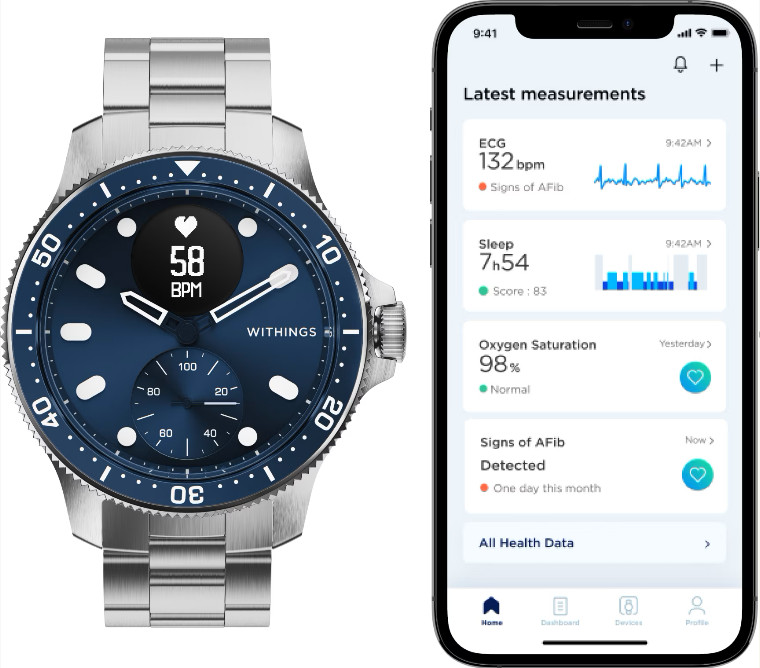 Now, here's your exclusive chance to own a ScanWatch Horizon by simply sending an email to win@lifestylepublishing.se and answering the following question:
What is the weight in grams of a ScanWatch Horizon ?
Don't forget to also explain in one sentence why you should be the lucky winner of this extraordinary watch!
We need your answer and motivation to win@lifestylepublishing.se no later than November 23, 2023.
"Our core mission is to create beautiful devices that people choose to use and wear every day so that the clinical data they provide can have a meaningful impact on the user's life. Diver's watches were created in the 1920s to provide naval personnel with an underwater watch for accuracy during maneuvers. In the 1950s, SCUBA divers and enthusiasts made them fashionable for all occasions. Now with advanced medical capabilities, WITHINGS aims to bring connected health watches to even more users," says Mathieu Letombe, CEO of WITHINGS.
Like the original and Rose Gold models, ScanWatch Horizon was developed with medical experts and validated in three clinical trials. It offers extensive and advanced health and fitness options.
In-depth monitoring of cardiovascular health:
Atrial fibrillation, the primary form of irregular heart rhythm, often goes undiagnosed due to its irregular nature, potentially being missed during medical visits. ScanWatch can detect atrial fibrillation by taking a medical-grade EKG on demand. It also allows users to identify slow or high heart rates or signs of atrial fibrillation through proactive heart scanning. The device can monitor heart rate via its built-in PPG sensor and alert the user to a potential cardiac event, even if they don't feel a heartbeat. ScanWatch then prompts the user to record an EKG in just 30 seconds via the watch's display.
Detection of respiratory disorders:
An estimated one billion people suffer from mild to severe sleep apnea, with eight out of ten people unaware of their condition. ScanWatch can detect the presence of breathing disorders at night, potentially signaling sleep apnea. This is achieved through an exclusive algorithm analyzing blood oxygen levels, heart rate, movement, and breathing rate, all collected via ScanWatch's accelerometer and optical sensors.
Moreover, ScanWatch offers advanced sleep monitoring, analyzing sleep patterns, including sleep duration, depth, and quality. It can even gently wake the user at the optimal point in their sleep cycle.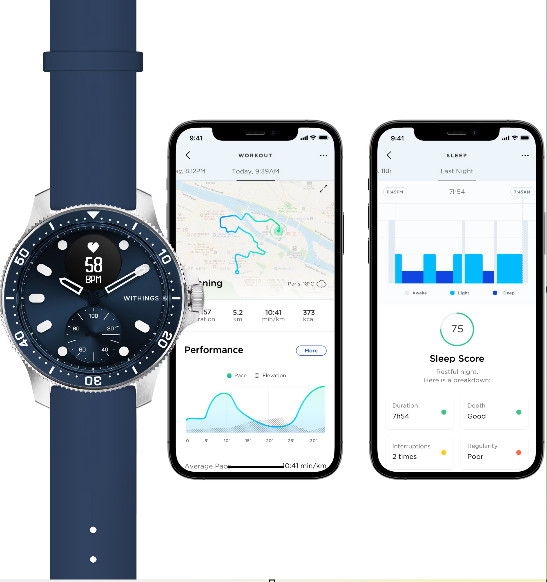 Activity and training tracking:
ScanWatch serves as a sophisticated activity monitor, tracking parameters such as steps, calories, elevation, training routes (via connected GPS in the app), and automatically recognizing over 30 daily activities, including walking, running, swimming, and cycling. Furthermore, it offers Fitness Level evaluations by estimating VO2 Max, a measure of the heart and muscles' ability to convert oxygen into energy during physical exercise.
Just like all WITHINGS devices, ScanWatch connects to the free Withings app, providing data and insights, scheduling activity reminders, setting goals, and managing performance. The Whitings app can also be paired with over 100 third-party apps, including Apple Health, Google Fit, Strava, and MyFitnessPal.
For more information, please visit www.withings.com.