Rolls-Royce Motor Cars has unveiled 'The Pearl Cullinan,' a remarkable one-of-a-kind custom motor car created as a heartfelt birthday gift by a devoted son for his father. This extraordinary project, which signifies a significant milestone birthday, was commissioned through Rolls-Royce Motor Cars Private Office Dubai, marking its first client Bespoke endeavor.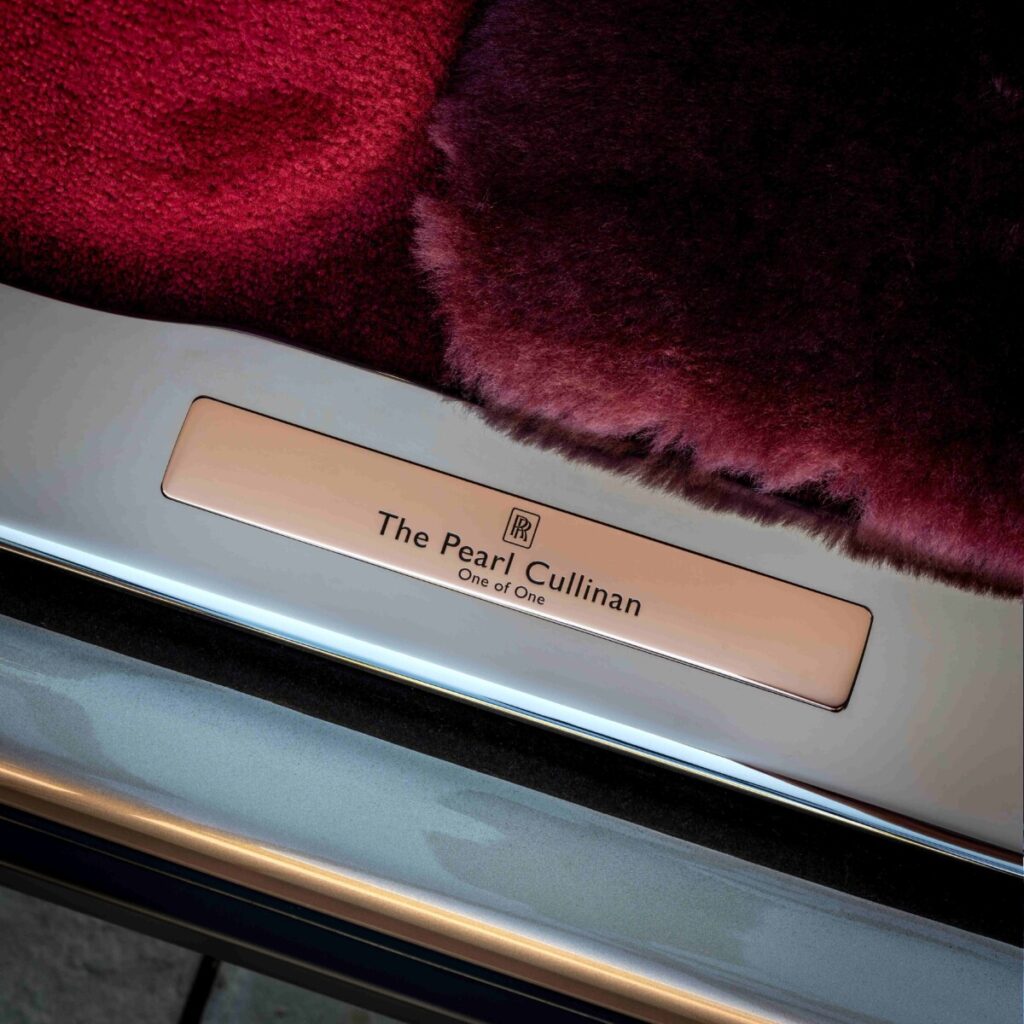 In early 2022, a dedicated Rolls-Royce patron approached Regional Director César Habib and Bespoke Lead Designer Michelle Lusby to convey his father's passions and life story. These insights served as the foundation for 'The Pearl Cullinan's' unique design.
Bespoke Pearl Rose Exterior Finish
The exterior of 'The Pearl Cullinan' boasts a Bespoke Pearl Rose finish inspired by the owner's treasured pearl collection. This unique color, a blend of metallic and pearlescent pigments, required meticulous testing to ensure it remains unaffected by heat or UV light. The color, created with exceptional depth and lustre, is exclusively reserved for this motor car.
The rose gold theme extends to a hand-applied coachline, matching the rose gold-plated Spirit of Ecstasy mascot and Bespoke treadplates upon opening the doors.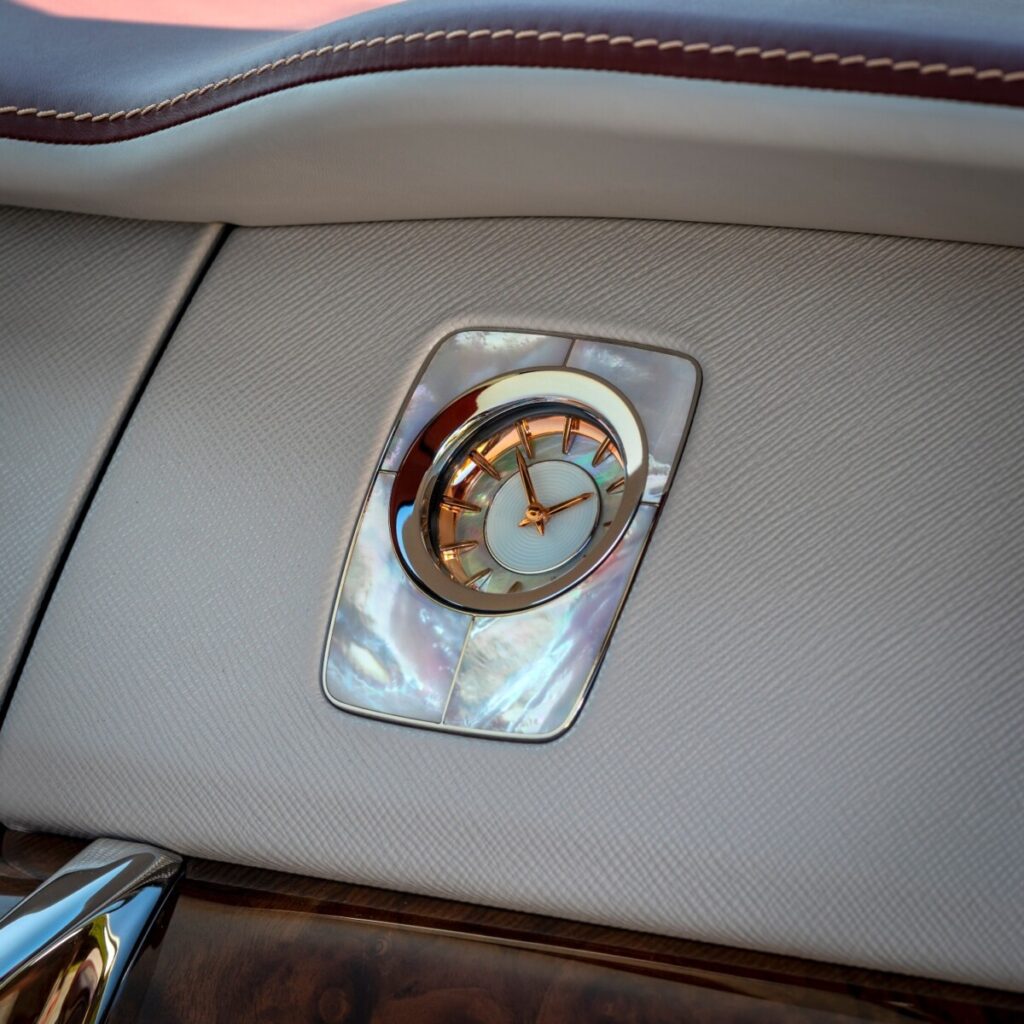 The Art of Presentation: Interior Design
The interior of this exceptional motor car showcases two distinct leather colors. The front seats are upholstered in Cashmere Grey, the father's preferred passenger seat. The rear seats, inspired by the presentation of pearls, are adorned in Ardent Red, reflecting the subtle natural color variations seen in pearls. The burr walnut veneer mimics the traditional presentation boxes of pearls and features 'RR' monogram embroidery in Rose Gold thread on the headrests, and rear seat inserts in Grace White.
A Celebration of Mother-of-Pearl
'The Pearl Cullinan' is distinguished by its extensive use of mother-of-pearl, creating both opportunities and challenges for Rolls-Royce's artisans. The Picnic Tables, with a circular pattern inspired by Arabic design, are inlaid with 1,351 individually selected pieces of mother-of-pearl, each a unique work of art. The burr walnut fascia showcases an inlay with the Arabic word for 'father' in stainless steel. The Bespoke dashboard clock is set in a mother-of-pearl surround with rose gold dial and hands. Even the central rotary dial is finished with mother-of-pearl, enhancing its tactile and jewel-like quality.
Above the occupants, the Bespoke Starlight Headliner recreates the night sky on the day and place the father was born.
Michelle Lusby, Bespoke Lead Designer at the Private Office Dubai, expressed her emotional connection to the project and the unique creative and technical challenges it presented. 'The Pearl Cullinan' stands as a testament to the deep emotional connections and exquisite craftsmanship inherent to every Rolls-Royce Bespoke commission.