If you're in search of a wine that marries complexity with finesse, look no further than the Tommasi Amarone Classico 2019. With its captivating deep, dark red hue, this vegan wine is a true masterpiece that deserves a place in your collection.
Upon uncorking, the Tommasi Amarone Classico 2019 unveils a tantalizing bouquet that will enchant your senses. A harmonious blend of aromas awaits, featuring notes of rich chocolate, a hint of pepper, dark dried cherries, succulent raisins, toasted nuts, dried figs, and a subtle touch of oak. This wine's aroma alone promises an unforgettable tasting experience.
As you savor this wine, you'll be immersed in its opulent flavors. Tommasi Amarone Classico 2019 boasts a sumptuous and full-bodied profile, graced with a gentle sweetness and delicate oak nuances. The palate is dominated by flavors of sun-dried cherries, luscious raisins, toasted nuts, figs, velvety vanilla, and a lingering note of decadent chocolate. Each sip is a journey through a world of tastes, leading to a long and flavorful finish that lingers on the palate.
A Family Legacy
Tommasi's Amarone is a testament to centuries of winemaking expertise. Crafted from dried grapes, this exceptional wine undergoes a meticulous process. Grapes are carefully selected and laid out in open wooden crates, where they gently desiccate in a controlled humidity environment for five months. Following this meticulous drying process, the grapes are pressed, and the highly concentrated must is slowly fermented, resulting in a wine with an alcohol content of 14-15%.
To achieve its remarkable depth and character, the Tommasi Amarone Classico 2019 has been patiently aged for three years in large Slavonian oak barrels (35 hl). This aging process imparts complexity and refinement, making it a wine worthy of connoisseurs and collectors alike.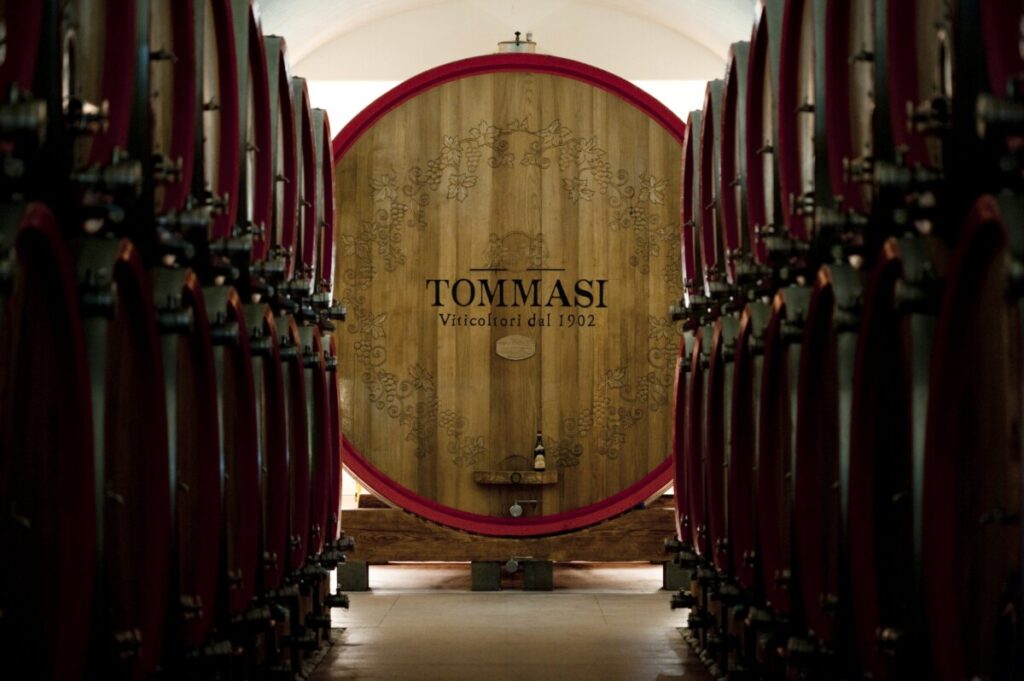 The Tommasi family's journey in winemaking spans over a century, beginning in 1902 when Giacomo Battista Tommasi purchased his first vineyard in Valpolicella Classico. Four generations have continued in his footsteps, blending innovation with a profound respect for the land, traditions, and customs. Tommasi, which translates to "strength in family," reflects their commitment to quality, environmental stewardship, and the pursuit of excellence.
In summary, Tommasi Amarone Classico 2019 is a wine that encapsulates the essence of Italian winemaking heritage. Its rich flavors, meticulous craftsmanship, and family legacy make it a true gem in the world of wine. Elevate your wine collection and experience the magic of Tommasi Amarone Classico 2019 today. Cheers to the strength of family and the beauty of fine wine!

Tommasi Amarone Classico 2019 is available at Systembolaget (22350) for 325 SEK.