Harley-Davidson's Icons Motorcycle Collection presents the Electra Glide® Highway King, a limited edition model that combines vintage charm with modern amenities. Explore this timeless motorcycle that offers an unmatched blend of nostalgia and contemporary comfort.
Inspired by the 1968 FLH Electra Glide®, the Highway King showcases curated colors, laced wheels, wide whitewall tires, and a two-tone windshield. This deluxe motorcycle pays homage to a true Harley-Davidson icon, capturing the spirit of a bygone era.
Available in Hi-Fi Orange (1,000 units) and Hi-Fi Magenta (750 units), the Highway King features hard-shell saddlebags in Birch White and a Black Denim panel on the fuel tank. With a detachable windshield, solo suspension seat, and vintage-inspired accents, this motorcycle exudes old-school charm.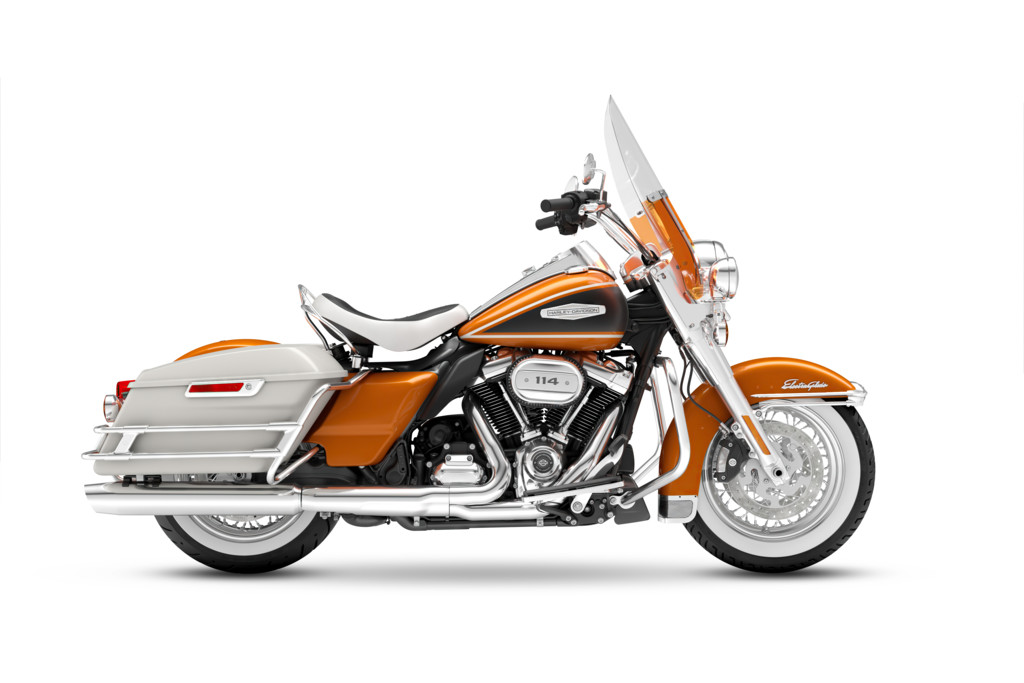 Built on a robust frame, the Highway King ensures enduring comfort on long rides. The Milwaukee-Eight® 114 V-Twin engine delivers power, while electronic cruise control and advanced safety enhancements provide a smooth and secure ride.
Embrace the nostalgia and modernity of the Electra Glide® Highway King. Experience the timeless thrill of a Harley-Davidson motorcycle that effortlessly combines vintage aesthetics with contemporary comfort. Get ready to embark on unforgettable journeys with this exclusive limited edition model.