In response to the international success of Skin Food, Weleda continues its product development and now launches a new addition to the Skin Food series – specifically for the face: Weleda Skin Food Nourishing Face Care. This new facial range is based on the classic Skin Food extract and is presented in a premium glass packaging for a luxurious feel.
"The natural, nutrient-rich, and organic ingredients in our products improve the skin's barrier, moisturize dry skin, and enhance its natural softness and healthy vitality," explains Ida Gundmark, Weleda Nordic Brand and Marketing Manager. "We are also working with exciting new ingredients, including olive leaf extract. Not only is it a powerful antioxidant and rich in polyphenols, but it is also a sustainable raw material. By utilizing the olive tree's leaves, we extract even more from the entire plant," says Ida Gundmark.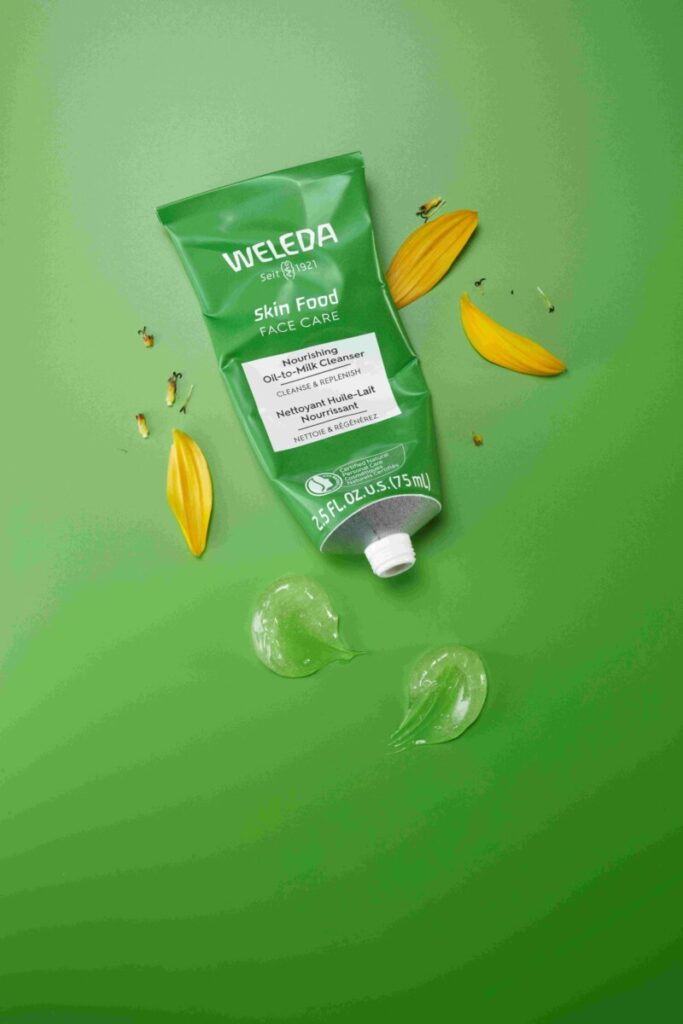 Weleda Skin Food Nourishing Face Care consists of a lightweight and fast-absorbing day cream and night cream. Additionally, an effective oil-based cleansing balm is included, which transforms into a milk when in contact with water, gently cleansing and removing water-soluble makeup.