This Grüner Veltliner from Weingut Jamek, one of the top vineyards in the DAC region of Wachau, Austria, is a refreshing, fruity, and spicy wine.
Grüner Veltliner is rightly called Austria's national grape, and the Stein am Rain 2022 is a perfect example of how a white wine of this kind should taste. It's crisp and fruity with notes of pear, white pepper, honeydew melon, peach, and lime. It can be served as an apéritif or paired with fish, seafood, or light meat dishes at around 8-10 °C.
The 2022 vintage of Stein am Rain has now taken its place in Systembolaget's TSV selection. Sweden has received 3,600 bottles of this renowned Grüner Veltliner.
It's always exciting when a beloved wine is released in a new vintage. In 2022, there was some rain in Wachau in June, while the summer brought high temperatures and drought. These conditions provided all the prerequisites for another fantastic vintage. In September, there was heavy rain, which made the winemakers hurry to harvest. Overall, the 2022 vintage produced wines with slightly lower alcohol content, but they were very elegant with good acidity and fine fruit aromas.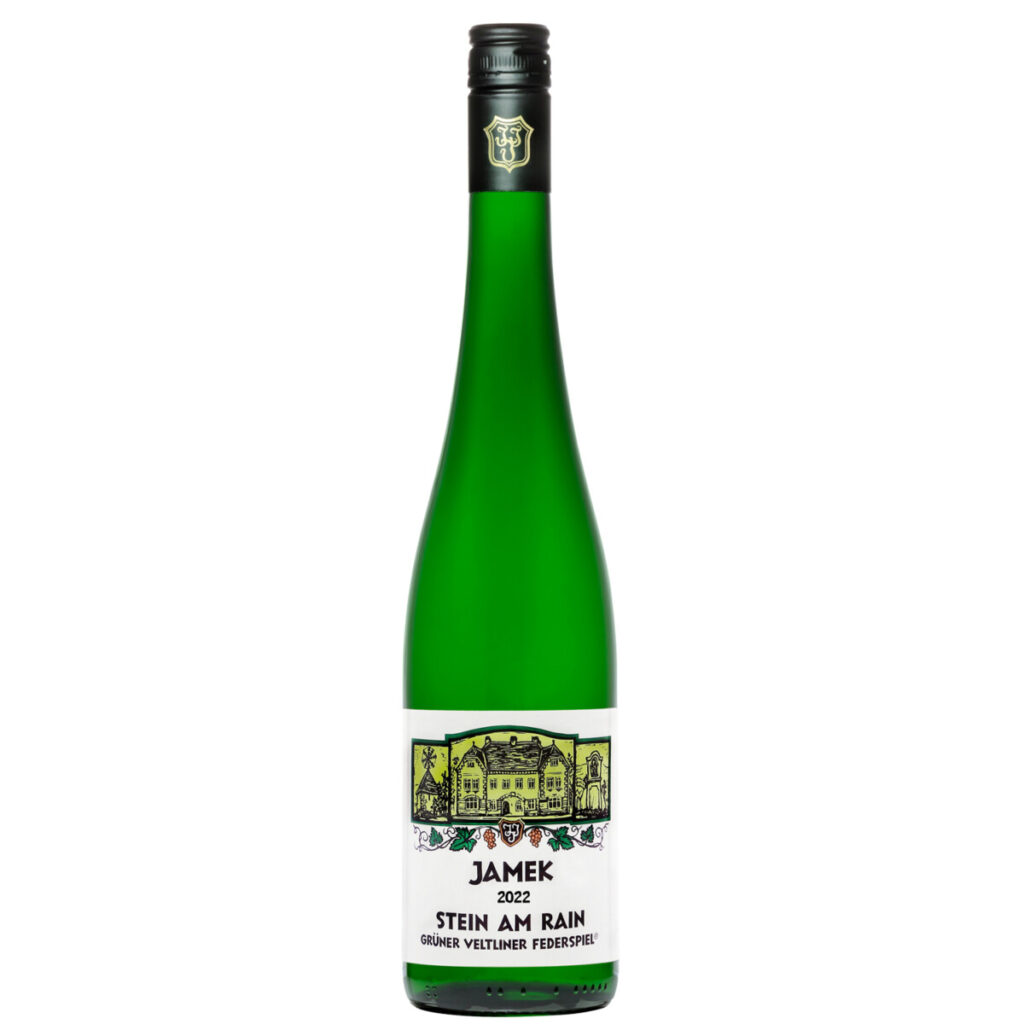 FACTS: Jamek Stein am Rain Grüner Veltliner Federspiel 2022
Article number: 90163
Aroma/taste: Fresh taste with notes of pear, white pepper, honeydew melon, peach, and lime
Alcohol content: 12.5%
Volume: 750 ml