August 4th marked the 60-year anniversary of the death of Marilyn Monroe, who would be 96 if she were still alive. Still a sex symbol today, the blonde bombshell started as a pin-up model before branching out into cinema.
Famous for her comedies, such as Some Like it Hot and Gentlemen Prefer Blondes, she was one of 20th Century Fox's most bankable stars. She was the centerfold for the first issue of Playboy magazine and was rumored to have had an affair with President John F Kennedy. Before the troubled starlet succumbed to an overdose of barbiturates at age 36 in 1962, she left her mark on several glamorous homes.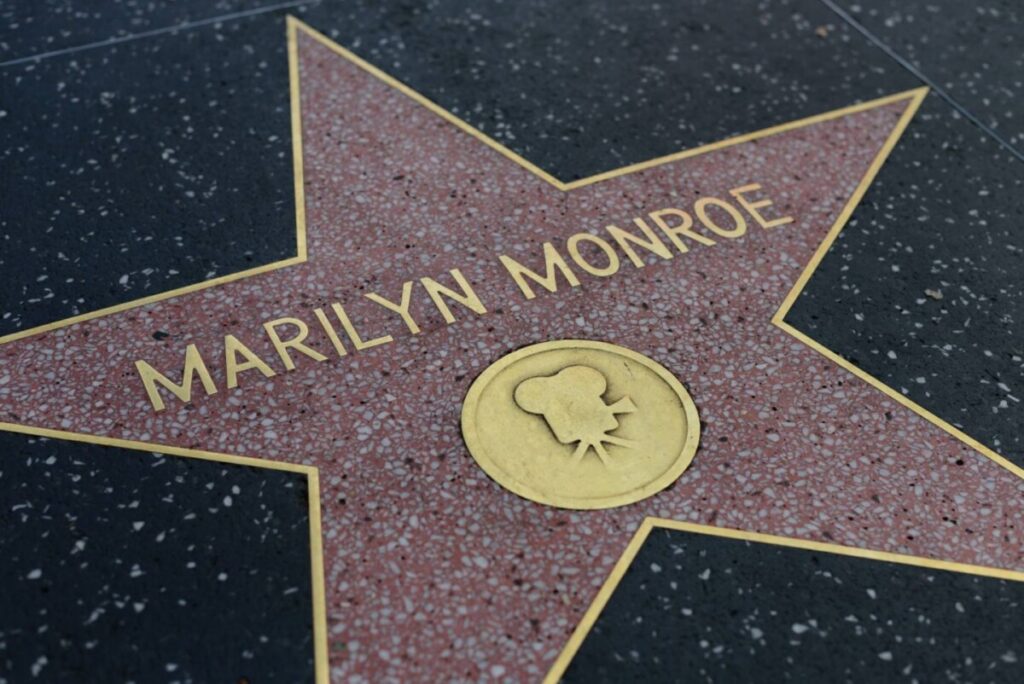 An LA native, Marilyn grew up rough and spent her childhood bouncing between orphanages and foster care and would keep up the lifestyle of frequent moves for the rest of her life. Married at sixteen, she lived with her first husband in a studio apartment in Sherman Oaks. As her star began to rise, she sought a quickie divorce in Vegas and set out on her own. After stints at the female-only Hollywood Studio club and the Beverly Hills Hilton, Marilyn and her second husband, New York Yankees-star Joe DiMaggio, moved into a sprawling Runyon Canyon mansion. Their marriage lasted just nine months.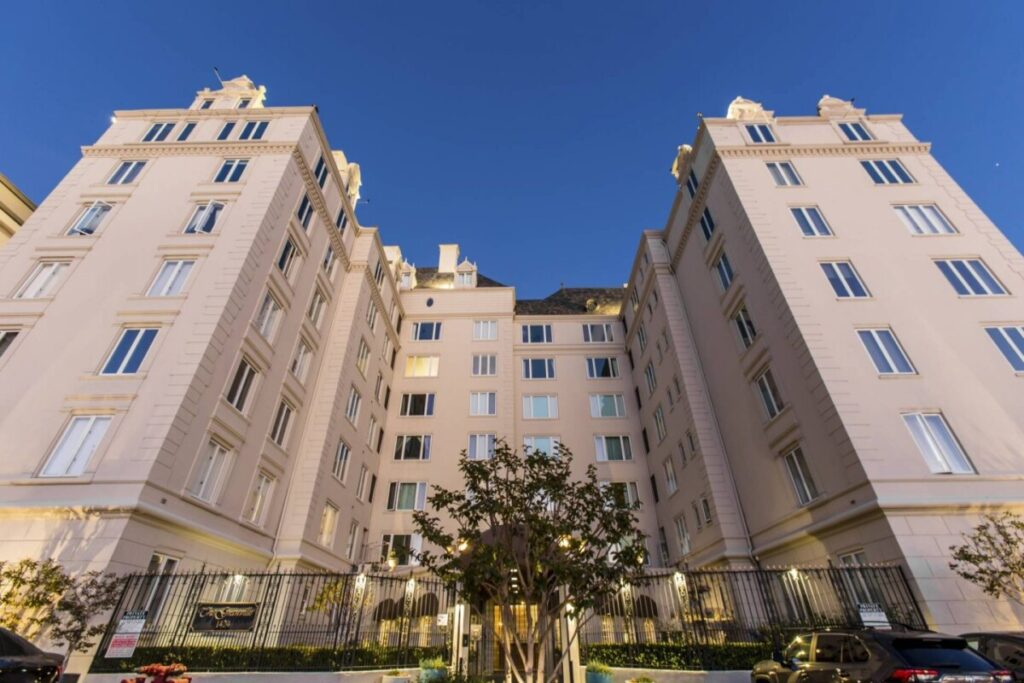 The once-again-solo Marilyn then rented the penthouse at Granville Towers, one of the most spectacular buildings in West Hollywood. With a French Normandy style, the penthouse offers 2,032 square feet across two floors, floor-to-ceiling windows with sweeping views, and gorgeous architectural elements. It was recently on the market for $2.49 million.
According to legend, Marilyn's affair with the dashing JFK took place at the homes of his celebrity friends. One of the President's most cherished love nests was the 6,700-square-foot Rancho Mirage party pad of superstar Bing Crosby. The palm-lined oasis boasts an oversized swimming pool, a sprawling open floor plan, Moroccan wood-entry doors, three firepits, and a bar. It was recently listed for $5 million.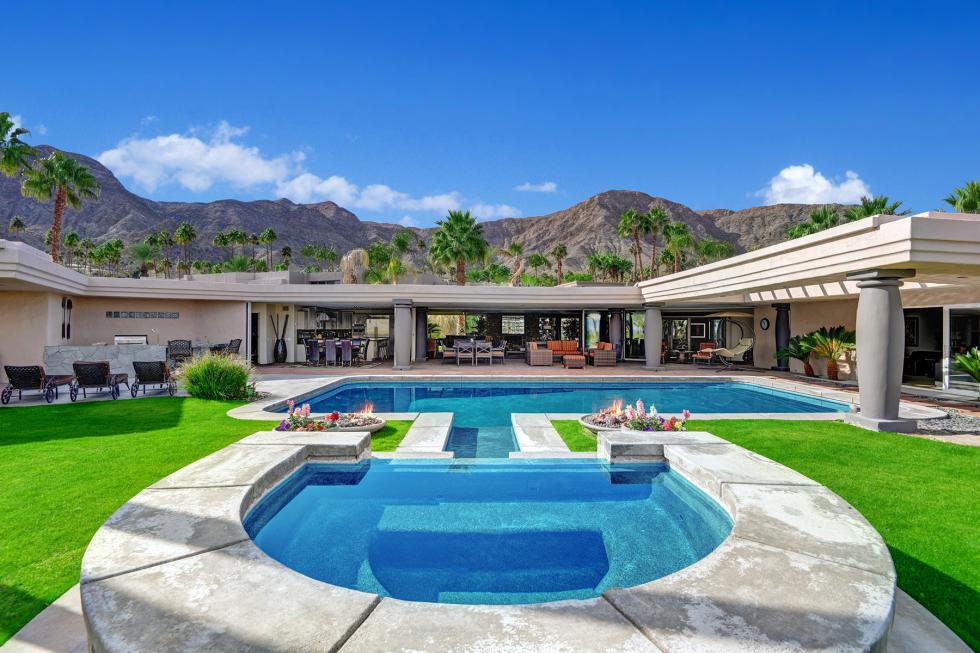 Marriage to playwright Arthur Miller brought Marilyn to New York. The couple was married in a charming lake house in the French Country style, which sits across from the 16th hole of the Waccabuc Country Club golf course. Wrought iron, French doors, arched doorways, and European fireplaces impart an old-world fairy tale allure to the 4,291-square-foot, six-bedroom mansion. It was listed in 2017 for $1.65 million.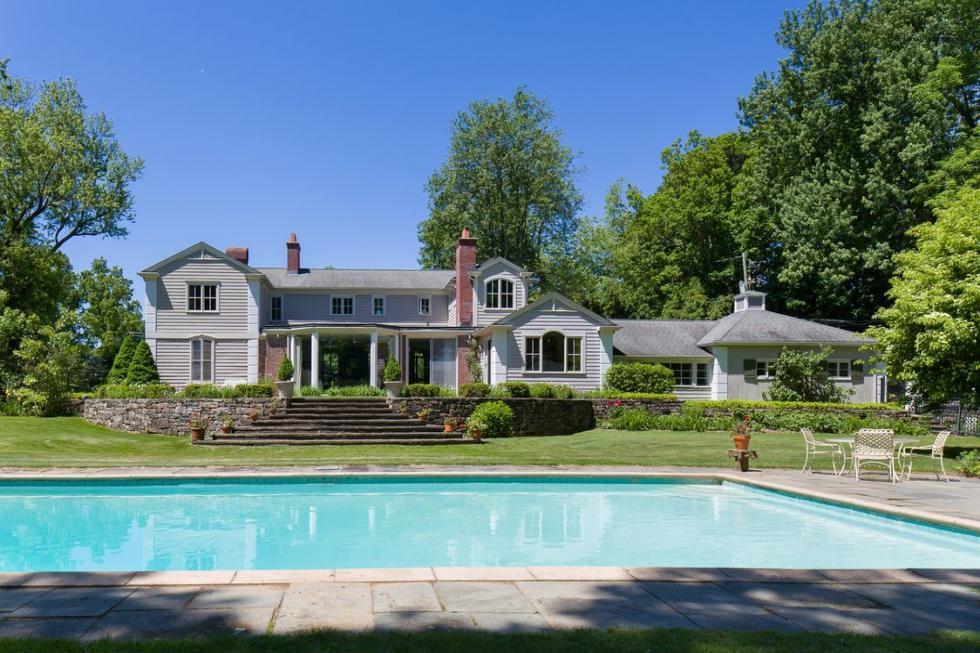 Marilyn and Arthur split their time between a Manhattan penthouse and a Connecticut estate for the five tumultuous years of their marriage. Following her third divorce, the bombshell purchased a charming Mediterranean-style home in LA's Brentwood neighborhood for $75,000. Built in 1929, the 2,097-square-foot home with lots of green grass, flowers and citrus trees was the first home that she bought on her own. Most recently listed for $6.9 million, the home sits on over half an acre of prime Southern California real estate and sports four bedrooms, exposed roof beams, a Mexican-tiled fireplace, and a swimming pool shaded by mature trees. Four months after she bought the home, Marilyn's body was found face down and nude on the master bed with a phone in her hand. Some say that her ghost still haunts the spectacular mansion.