Do you also love coffee and long to start your day with a perfect cup at the touch of a button?
Have you, like many other Swedes, also discovered how fantastic it tastes with coffee made directly from freshly ground beans? I
f you answer yes to the questions, you are the right person to participate in the competition for an Italian fully automatic coffee machine from De'Longhi!
Answer three questions and enter to win a De'Longhi Dinamica Plus.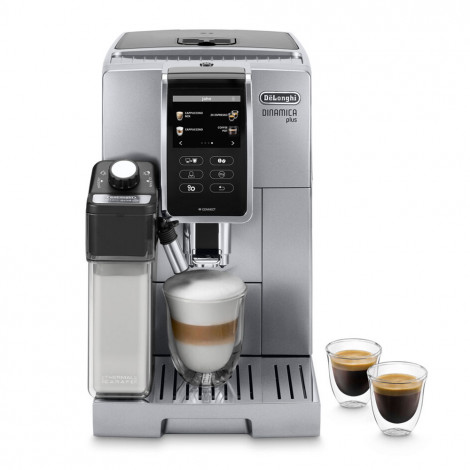 The De'Longhi Dinamica Plus is a fully automatic coffee machine with a user-friendly full touch interface. It offers a total of 12 different coffee recipes, from rich and intense espresso to smooth and creamy cappuccino. Including the option to fill a pot with coffee made from freshly ground beans. It has three user profiles and easily saves your favorite settings and recipes.
The machine also has bluetooth and the option to connect the CoffeeLink app, where you can customize the recipes to your liking and taste. The LatteCrema system offers milk foam of any variety in barista quality directly in the cup and all milk handling takes place externally, which makes handling hygienic and easy to keep clean. All parts are also dishwasher safe.
De'Longhi Dinamica Plus is quickly addictive!
---
To participate in the competition please answer the three questions below and send an email to win@lifestylepublishing.se.
In which country do people drink the most coffee?
1. Finland X. Sweden 2. Mexico
What day is Coffee Day celebrated in Sweden?
1. The 24th of December X. The 29th of September 2. It is never celebrated because Swedes don't like coffee!
Which country is the world's largest producer of coffee?
1. South Africa X. Brazil 2. Kenya
Good luck!