Distilled and balanced on the island Hven, it is undoubtedly one of the most delicate whiskey recipes ever created by the Swedish Spirit of Hven Distillery. Each batch comprises 14 barrels, each contributing a unique note to this masterpiece, all made from air-dried American virgin oak.
On the island Hven in the Öresund strait, world-class spirits have been distilled since 2008. The idea was born with Anja and Henric Molin a decade earlier when they realized that Hven possessed optimal conditions for spirit production. The island's location between the two shores of the strait, nutrient-rich soil, and mild microclimate all contribute to the complexity that characterizes their beverages. Spirit of Hven distillery began as one of the world's smallest pot still distilleries, where everything from mashing to fermentation, distillation, oak barrel aging, and bottling takes place under one roof. Today, they export whisky, vodka, gin, and akvavit to over 40 countries. MerCurious Corn Whisky is a testament to their dedication to producing exceptional spirits that capture the essence of their unique island terroir.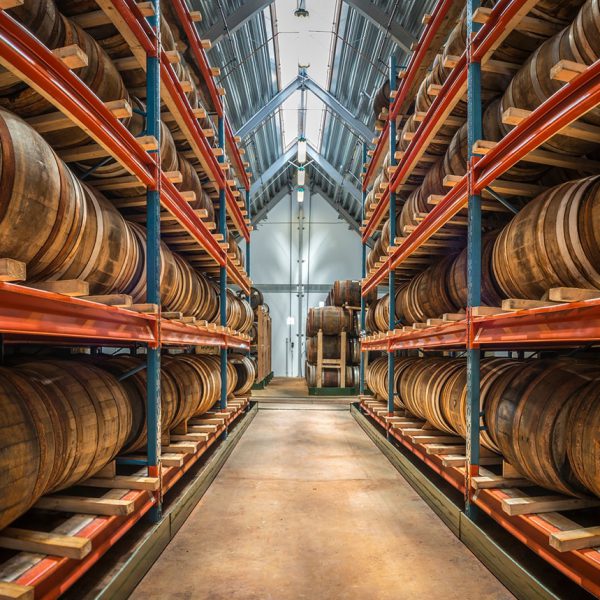 MerCurious is both soft and enticing in aroma and flavor while also being intriguing and full of character. The recipe consists of 88% corn, 5% wheat, 3.5% malted barley, and 3.5% rye, with aging ranging from 3 to 8 years depending on the barrel recipe.
Etymologically, MerCurious draws its name from the planet Mercury, the innermost and smallest planet in our solar system, which curiously gazes upon us with the sun at its back. Similarly, the corn surrounding the distillery seems equally curious, as if eager to become whiskey.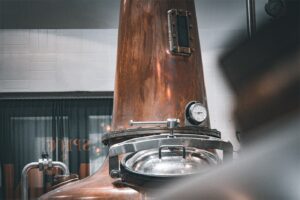 The initial notes that captivate the nose are a gentle, sweet candy-like aroma accompanied by hints of fresh fruits, apples, and cloudberries. MerCurious exhibits a pronounced character of matured whiskey complemented by vanilla and toffee, all harmonized with a delicate hint of spirit. The corn presence is unmistakable, and one can almost feel transported to a kitchen with their nose over a pot of freshly cooked corn. A subtle hint of menthol provides a refreshing touch, a clear indication of its Hven origins.
The taste starts off effervescent and fresh, transitioning into a tangy richness that lands squarely in the middle of the palate. As it passes through the mouth, a sweet, fruity corn flavor ascends to the nose. The addition of malted barley in the recipe imparts a lively and fresh taste with hints of menthol and green undertones.
Spirits of Hven MerCurious Corn Whisky is available at Systembolaget art nr 40599. 397 SEK for 500ml. Cheers!